Nothing signals the start of spring like the fragrant waft of wild garlic. Fill your pockets with ramsons next time you're walking in woodland, then glean some cooking inspo from these wild garlic recipes
Leek and wild garlic gribiche
This Devon take on the classic French dish (pictured top) comes from Patrick Hanna of Riverford Field Kitchen in Buckfastleigh. Serve it as a light lunch with a loaf of springy sourdough, or as the first course of a seasonal feast.
Get the recipe.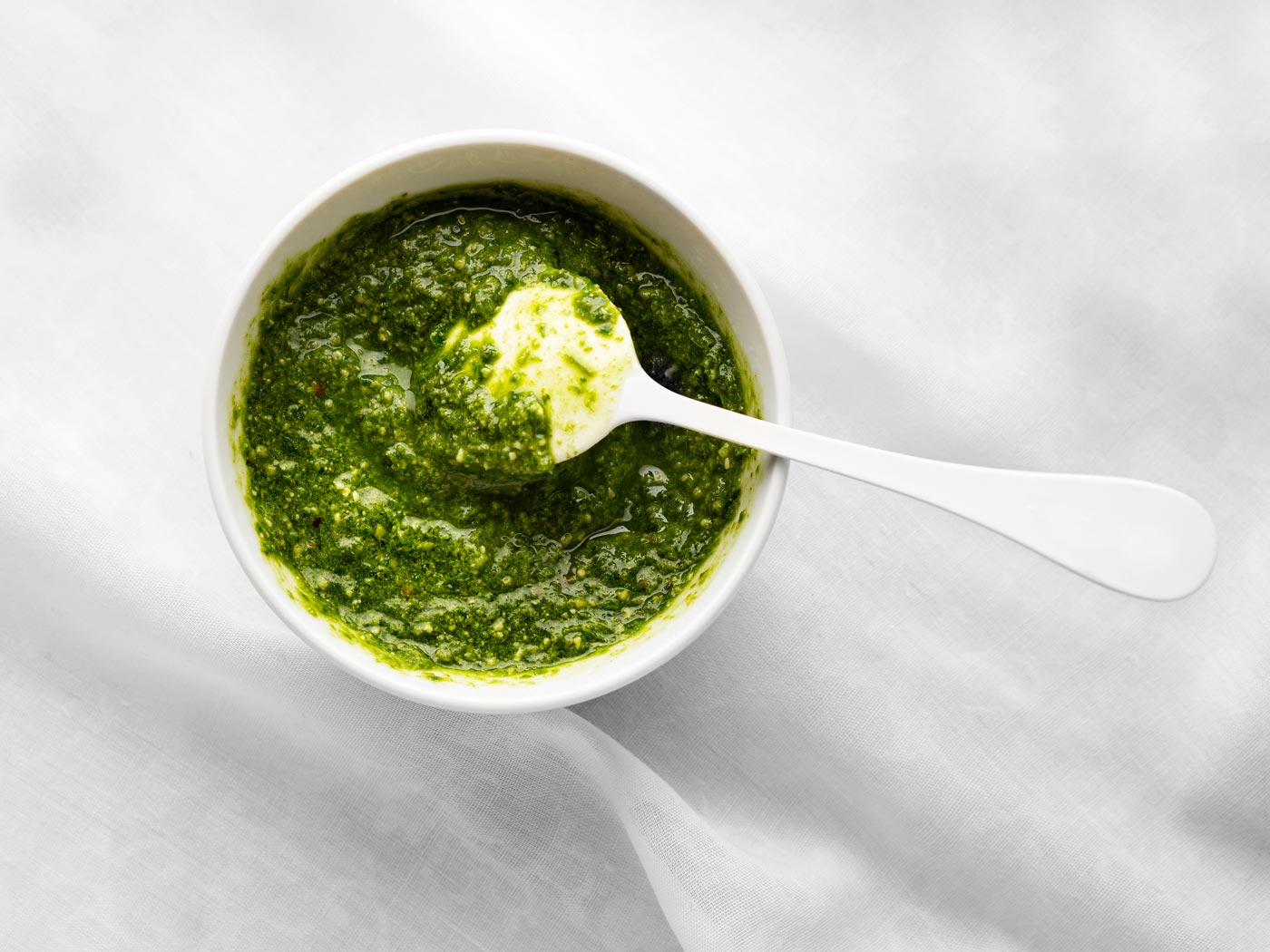 Chorizo and wild garlic pesto
While there's more to wild garlic recipes than pesto, this is one you won't want to miss out on. Richard Massey of The Old Quay House Hotel in Fowey takes the pasta-staple next level with the addition of fiery chorizo. Stir it through tagliatelle, smother it on salmon fillets, dollop it on homebaked pizza … the possibilities are endless.
Get the recipe.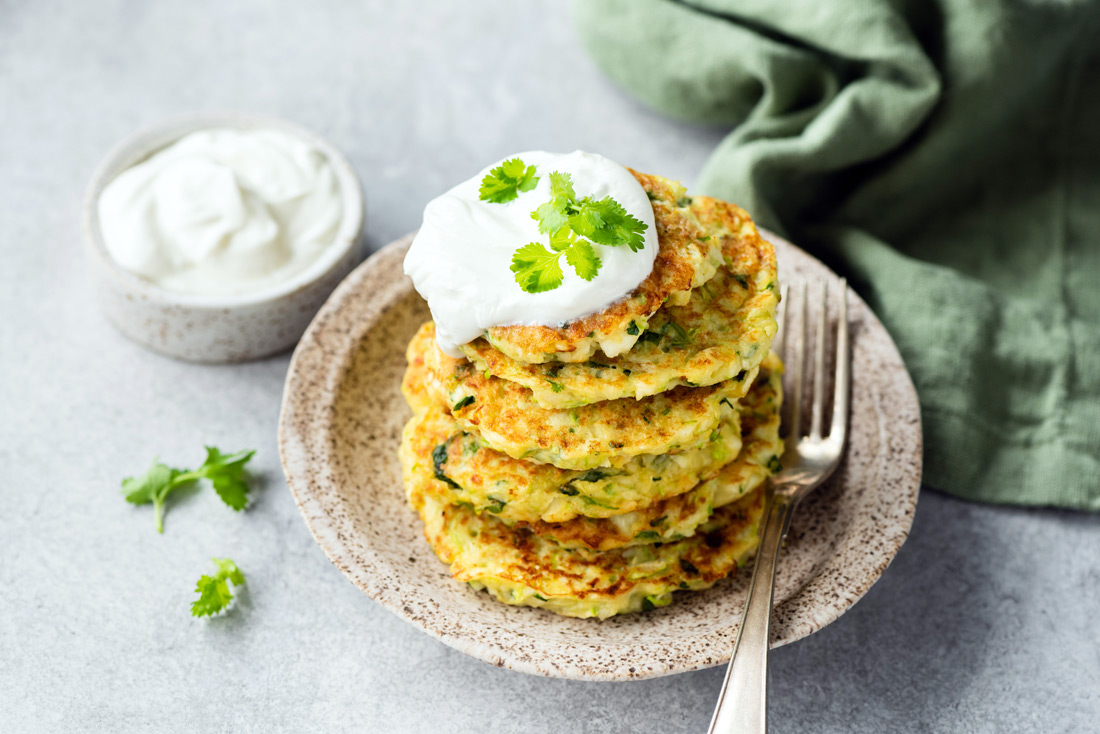 Cauliflower, Devon Blue and wild garlic fritters
These simple veggie fritters from Greg Tyler of Rosemoor Kitchen Garden in Torrington are super versatile and an ideal way of using up random remains from the veg drawer, as well as any hard cheese ends. The use of wild garlic adds a unique spring punch; we like to serve them with homemade wild garlic aioli for a double-whammy garlic hit.
Get the recipe.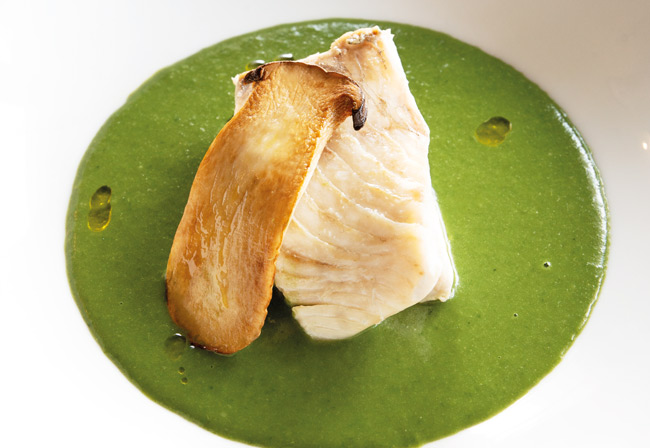 Poached brill in wild garlic velouté
Dan Richards of The Club House in West Bexington puts local and seasonal ingredients centre stage in this beautifully simple fish dish. The pea-green wild garlic velouté makes a striking backdrop to gently poached brill and a seared slice of oyster mushroom.
Get the recipe.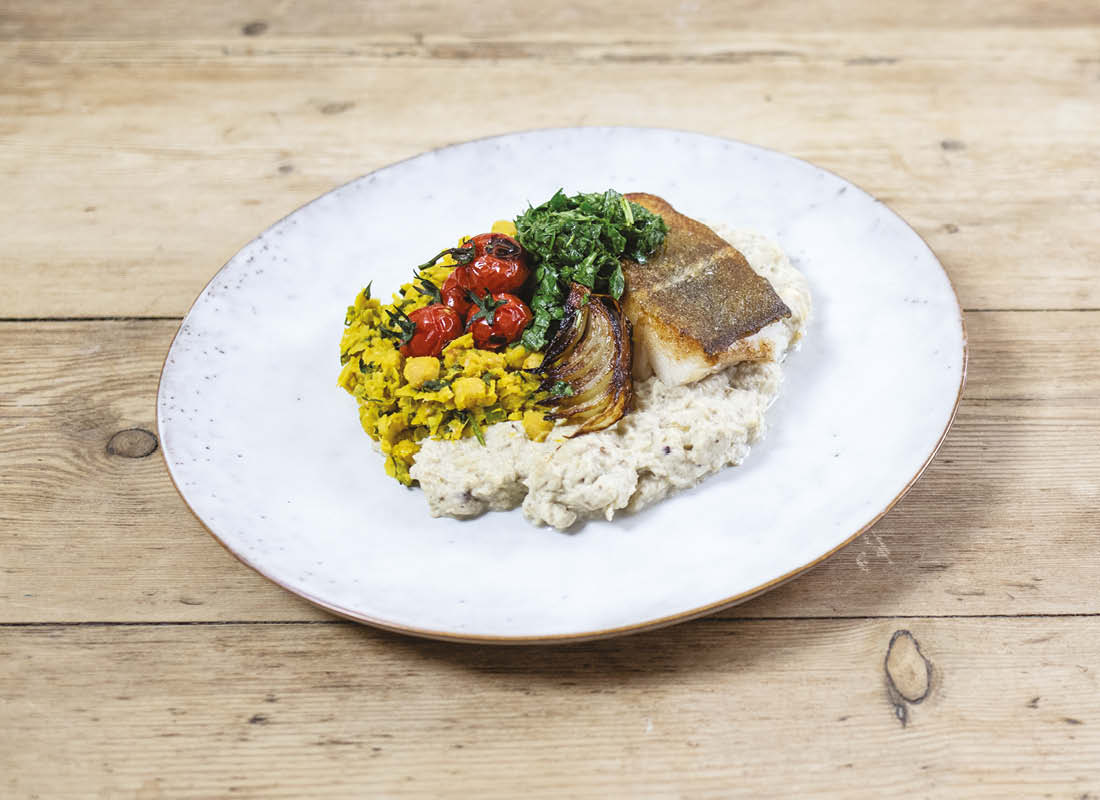 Pan-fried hake with smoky baba ganoush
Cornish hake and a silky wild garlic dressing give this Middle East-inspired dish a local makeover. There are a few components to Dasha Moughton's recipe – pan-fried hake, baba ganoush, masabacha and wild garlic dressing – but the result is well worth the effort (and the additional washing up).
Get the recipe.
---
Keen to stay up to date on what's new and get the heads up on the best places to eat shop and stay in the South West? Want to support independent publishing and creativity in the region? You can do both at once when you take out a subscription to the printed edition of Food Magazine. Six gorgeous issues a year, delivered to your door for just £25. Subscribe here