Bobby Southworth, head chef of The Greenbank in Falmouth, reveals the dishes he believes should be on your bucket list
Monkfish curry
I hadn't been head chef at The Greenbank long when there was a big snowstorm and many of our suppliers couldn't deliver. I had to get creative with what we had and one of the results was a monkfish curry with spicy saag aloo, sticky coconut rice and an oyster bhaji. It's remained on the menu ever since and become one of my signature dishes.
Bobby's tip: If you can't source monkfish, mix up the protein – cod also works well. A couple of hours before cooking, marinate the fish in turmeric and garam masala for a beautiful golden colour.
Panfried duck breast with cherry puree
I started my career at The Royal Duchy Hotel in Falmouth, and seared duck was a favourite of my head chef Damian Broom. He taught me how to make the most of the different parts of the bird so, in the duck dish I currently have on the menu (pictured top), I use the leg meat in a spring roll.
Bobby's tip: Score and salt the skin before panfrying for a lovely crisp finish. Don't add any oil to the pan as the duck's own fat will do the work.
Rack of hogget
Hogget has been overlooked for years, but I think it's much more flavoursome than lamb. I cook it as I would lamb, so the rack is served blush pink. In spring, I pair it with pulled shoulder of lamb, a pea and tarragon risotto and a parmesan crisp.
Bobby's tip: If the meat is sliced as soon as it's removed from the oven the muscle fibres will be tight and the meat tough, so leave it to rest for the same length of time it took to cook it.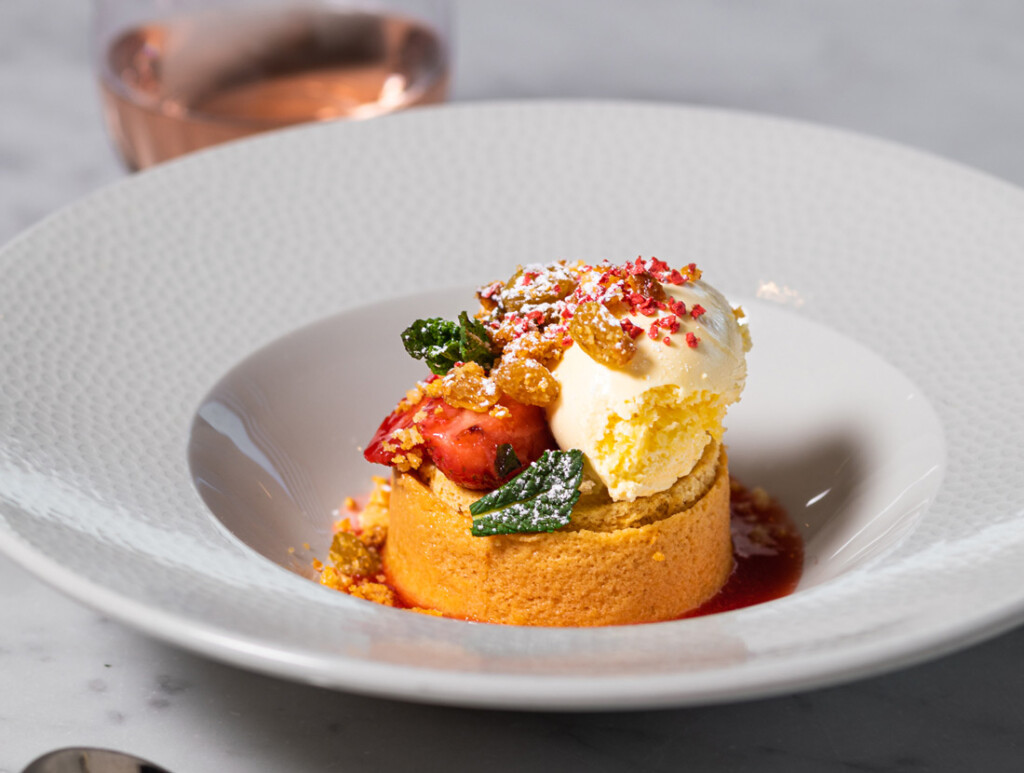 Cornish cream tea
I'm Falmouth born and bred, so the traditional Cornish cream tea is very close to my heart.
The classic serving with clotted cream and jam is great, but I like to mix things up. My pastry chef and I created a contemporary version for our dessert menu (pictured above) which features a strawberry and earl‑grey parfait, scone tuile, macerated strawberries, strawberry soup and, of course, clotted cream.
Bobby's tip: For traditional scones, use buttermilk and yogurt in place of milk – it creates a lighter texture.
Cured mackerel
I've recently started hosting a series of Taste the View dinners for which I prepare a tasting menu of hyper‑local dishes. Mackerel had to feature as our dining room windows overlook the harbour from which they're fished. It's partially inspired by a dish I made alongside Tom Brown (head chef of Cornerstone in Hackney) when we worked together at The Royal Duchy.
Bobby's tip: I use local Loveday Falmouth Dry Gin to cure the mackerel as its notes of fennel and samphire complement the flavours of the fish. To recreate this at home, use a gin with savoury notes.