Thanks to the online shopping and subscription revolution, foodies are sourcing exceptional food and drink direct.
We tried and tested a range of mail-order treasures – here's what we think is worth hunting out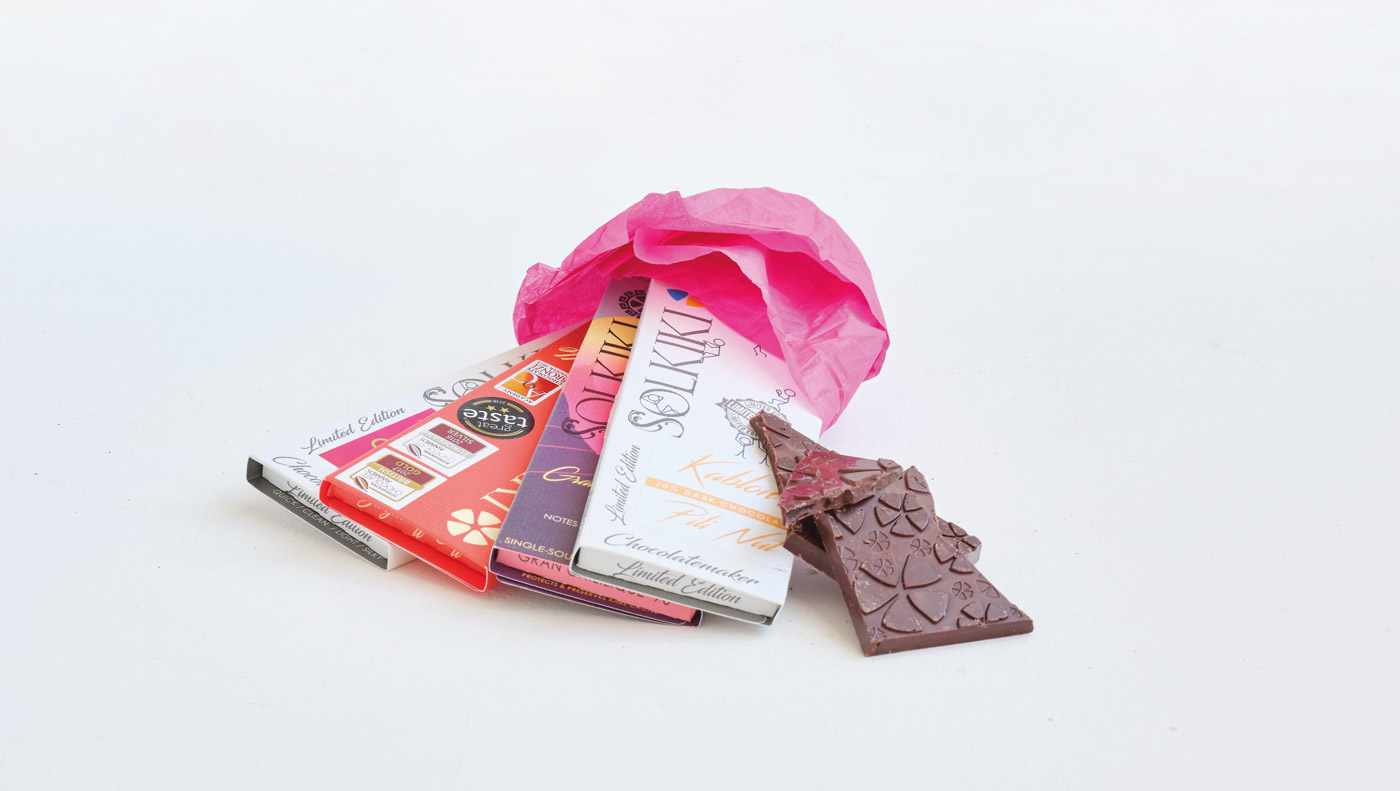 THE VEGAN BEAN-TO-BAR CHOCOLATE SUBSCRIPTION
Producer Solkiki
Delivered from Sherborne, Dorset
The deets An Exclusive Solkiki Subscription (each month you receive two classic bars and two unreleased bars) will make any chocolate aficionado swoon. This isn't any old choc: this is direct trade, micro-batch, bean-to-bar, vegan and gourmet.
We like the depth and length of flavour profile in each attractively decorated slab, and the accompanying tasting notes. Expect to discover unusual finds such as the Yirgacheffe coffee, redskin peanut and white chocolate bar.
Cost Exclusive Subscription £28 per month, including delivery.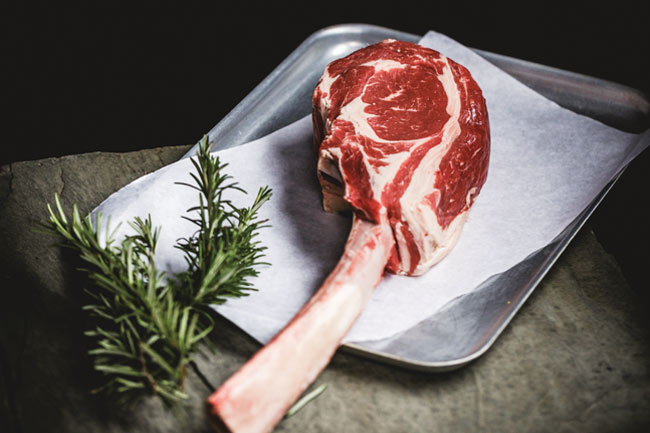 STRAIGHT-FROM-THE-FARMER BEEF
Producer Darts Farm Master Butchers
Delivered from Topsham, Devon
The deets Paul Dart (centre) rears much of the beef on the family farm where animals are slow grown to their natural maturity for flavour, before the whole carcass is hung in a dry-aging chamber filled with Himalayan rock salt bricks. Butcher bros Alastair and Philip (in the aprons) then cut it traditionally for exceptional eating.
We like the mighty tomahawk steak.
Cost Tomahawk £21.50 per kilo, plus delivery (free on orders over £100).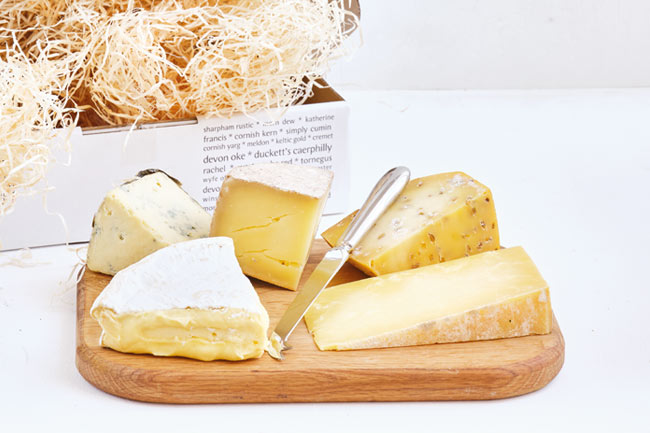 THE ARTISAN CHEESE SUBSCRIPTION
Producer The Cheese Shed
Delivered from Bovey Tracey, Devon
The deets The team specialise in selling artisan cheeses from the South West and run a subscription service which delivers a curated selection (Classic Subscription includes five pieces – 1kg in total) of premium cheese on the first week of each month. Choose to get a box delivered three, four, six or 12 times a year.
We like being introduced to exceptional local cheeses we might not have tried previously (and all delivered at optimum ripeness).
Cost From £99 for three boxes a year, including delivery.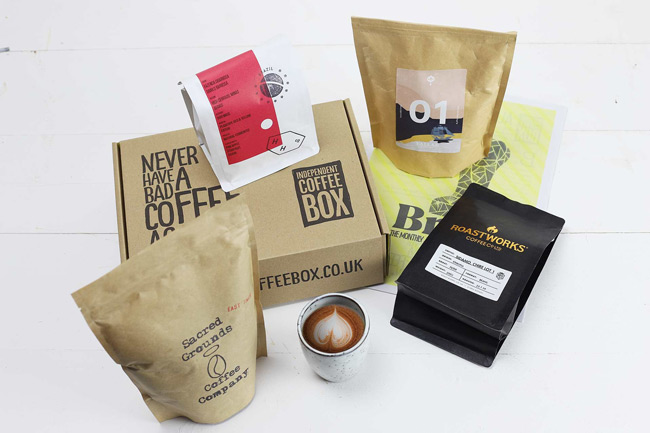 SPECIALITY COFFEE BEANS BY POST
Producer Indy Coffee Box
Delivered from Barnstaple, north Devon
The deets Get two, three or four bags of freshly roasted speciality coffee beans delivered to your door each month. Coffees are a carefully curated selection from leading independent roasteries across the UK and Ireland, and are of a barista quality that you can't source from the supermarkets.
We like sipping a morning brew from freshly roasted and ground beans while reading the accompanying Brew magazine of tasting notes and coffee features.
Cost From £18.99 per month, including delivery.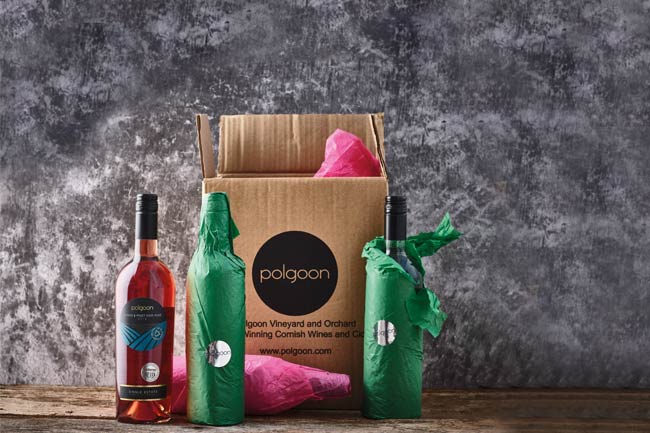 THE CORNISH WINE BOX
Producer Polgoon Vineyard & Orchard
Delivered from Penzance, Cornwall
The deets Get Polgoon winemakers' fave picks of recent vintages in the Winemakers Choice Box. Six bottles (two of each wine) include the 2016 Madeleine Angevine fresh white, 2015 Seyval Blanc & Ortega lightly oaked white and the 2016 Rondo & Pinot Noir medium-dry rosé.
We like getting Cornish wines that are not easy to find in the shops delivered to the door – and the 15 per cent saving on each individual bottle which comes from buying a box of six.
Cost £71.76 plus delivery.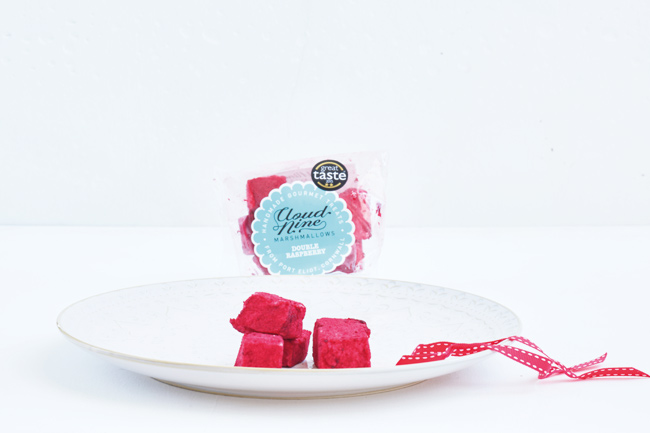 MARSHMALLOWS BY MAIL
Producer Cloud Nine Marshmallows
Delivered from Port Eliot, Cornwall
The deets Membership of the Marshmallow Club (choose between three, six or 12 months) ensures handcrafted luxurious puffs regularly wing their way to your home. One-woman 'mallow machine Murphy Williams' delicious and grown-up take on the sweet shop fave is miles away from the pink and white variety, and makes a perfect post-dinner-party petit four.
We like the fresh flavours which include Double Raspberry (pictured).
Cost From £28 for three months, including delivery.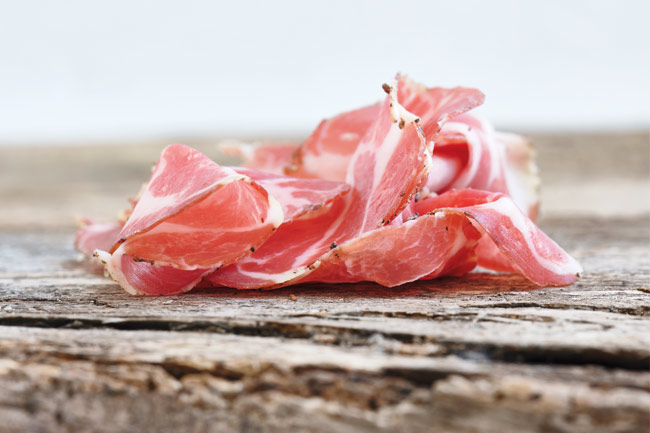 AWARD WINNING CHARCUTERIE DIRECT
Producer Deli Farm Charcuterie
Delivered from Delabole, Cornwall
The deets Martin and Jean Edwards have been crafting top quality, air-dried charcuterie in Cornwall since 2006 and won masses of awards for their artisan salami, prosciutto, coppa, bresaola and pancetta.
We like the air-dried coppa ham in particular. Try the four-flavour Mixed Charcuterie Pack as a good starting point.
Cost £10.90 for the above, plus delivery (free on orders over £50).