Extend the feelgood feeling through winter for friends and family by gifting them a Darts Farm artisan food subscription this Christmas
Cheese & Cellar Subscription
Darts Farm is home to one of the best-stocked cheese counters in the West Country, and its cellar of local wines, beers and ciders is equally as impressive, so this artisan subscription is a delicious way to sample some of the Devon farm shop's highlights.
Each month the Darts cheesemongers pick three of the best seasonal cheeses for the Cheese & Cellar Subscription, along with a selection of artisan crackers and accompaniments. The Darts drinks pros then choose a wine, beer or cider from the cellar that will provide a perfect pairing to the bespoke cheeseboard. The monthly delivery is a great way to discover local producers and makers.
From £45. Buy it here.
Charcuterie Subscription
Chilly nights spent by the fi re listening to music, drinking red wine and grazing on a selection of locally made charcuterie is one of the indulgent pleasures of winter. This curation features charcuterie from four of the best small South West producers who champion ethical farming and traditional techniques. All the recipient needs to provide for their fireside date night is a good bottle of red and a cracking playlist.
From £32. Buy it here.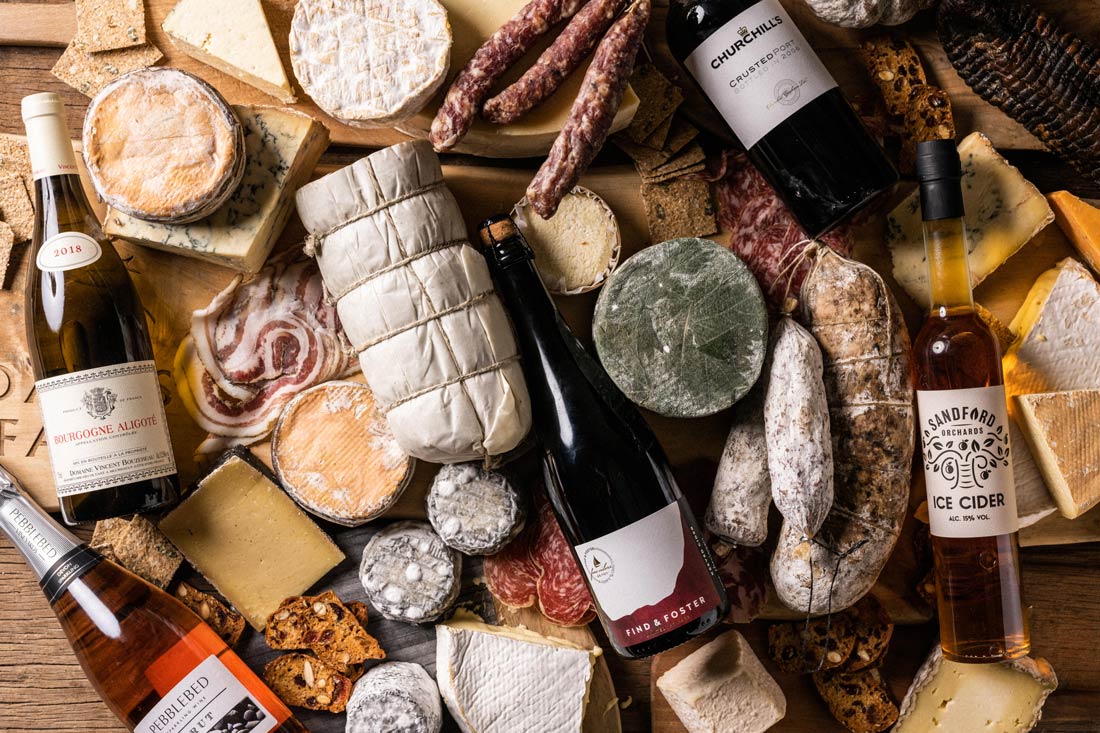 Cheese & Charcuterie Subscription
It's an undisputed fact that cheese and charcuterie are the best elements of any party spread, so the beneficiary of this delectable bundle can look forward to a monthly mini celebration of artisan goodies.
The Cheese & Charcuterie Subscription includes two seasonal cheeses from UK producers which are matched with two handcrafted charcuterie meats, and paired with fancy crackers for serving.
From £35. Buy it here.
The Darts Farm artisan food subscriptions are available as monthly or prepaid subscriptions. Prepaid subscriptions are available as three-month (monthly delivery), six-month (monthly delivery) and 12-month (quarterly delivery) gifts. Explore more of Darts Farm's artisan food and drink subscriptions online.
Discover more artisan food subscriptions here.