The rise of indie artisan bakeries is thrilling for foodies who care about small-scale production, community values and eating high-calibre carbs. Jo Rees rounds up the pick of the pack for impressive lamination and laudable loaves
Bristol undoubtedly holds the position of star baker in the South West scene, thanks to a recent crop of carb-crafting heroes who've joined pioneers such as Pinkmans and Hart's bakeries.
One such newbie is Farro on Brunswick Square which opened a bricks and mortar store in June 2019 after a long period as a fave at city markets. If coffee and crisp pastries are the Romeo and Juliet of food pairings then there's a lot of love going down at this St Pauls bakehouse. Exceptional bread and pastries are accompanied by exquisite coffee, care of the city's Triple Co Roast. Go hazelnut and chocolate croissant x flat white for the full wham, bam, thank you ma'am.
It's a similar scene at Bakers and Co on Gloucester Road where Extract-roasted speciality coffee and chew-tastic sourdough are taken to new heights thanks to a selection of pastries with knobs on. Carb fiends can sit in for a more substantial breakfast or lunch, too.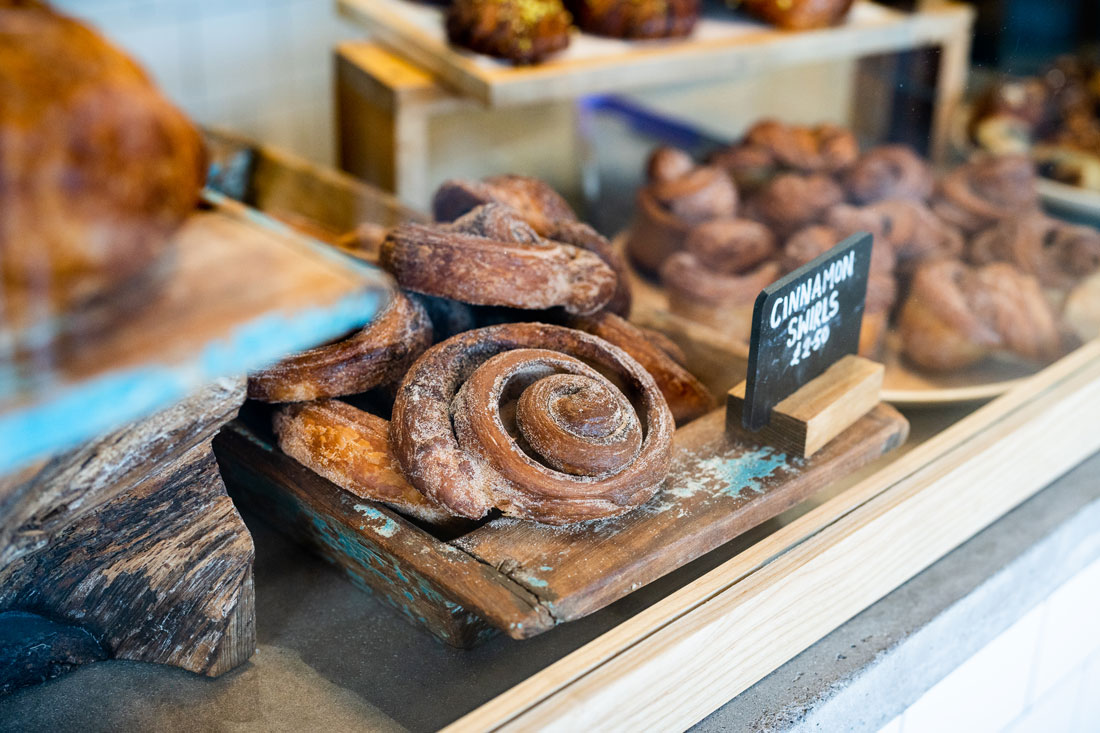 Over in Bedminster, The Bristol Loaf has a full deck of next-gen food and drink experiences under one roof. A greengrocer, cheesemonger and The Bristol Vine (an organic and natural wine shop) are flanked by the sourdough bakery and an airy cafe which is big on plant-based dishes and ferments. We'll be honest, you may never leave.
East Bristol Bakery is another delicious crumb of consolation for those lamenting the general state of British bread. Provenance is everything at this Easton neighbourhood bakehouse: the team use Shipton Mill flour and Cornish sea salt in their beautiful range of artisan bread, cakes, cookies and pastries.
If you live in the city, you need to know about Forest Bakery which, although mainly a wholesale outfit, also delivers to the jammy residents of a crop of Bristol postcodes. This isn't a lockdown innovation: husband and wife team Jimmy and Sarah Conway-Dyer have been doing it since they launched in St Philips in 2019. Beyond drool-worthy artisan bread, Forest is best known for its vegan pastries – the almond croissants are an excellent shout.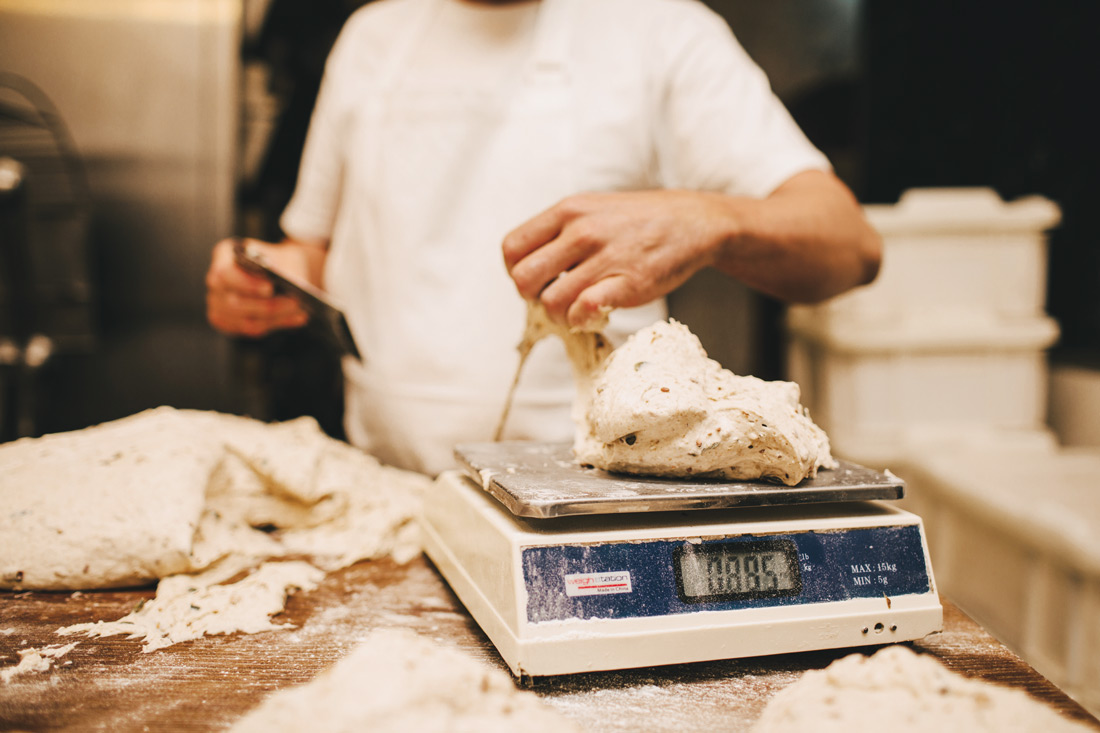 Outside of Bristol, bread heads may have to travel further to source a fine sourdough but it is available for those intrepid souls intent on sifting out the good stuff.
At the Chapel in Bruton should be on every gluten groupie's roadtrip itinerary. A Grade II-listed, 17th-century former chapel has been transfigured into a convivial cathedral to relaxed gastronomy which revolves around a bakery, restaurant and modern wine store. You can even stay in one of eight contemporary bedrooms, so there are bread-scoffing opportunities from breakfast 'til bedtime.
Another find for your carb cruise is The Bear Bread Bakery in Colyton, east Devon. Bear House B&B contains two trad-chic bedrooms, while the bakery specialises in top-grade cakes and bakes (old-school doughnuts … yes) and sourdough which you can buy from the bakery or scoff as Italian-style streetfood sarnies from the Bear Bread Kitchen.
In Devon, The Almond Thief in Dartington is a must for the holy trinity of coffee, bread and pastries. Visit the bakery at its industrial-estate location to feast on crafted goods such as its bay and orange morning bun.
If you're not in the area, you can also source Almond Thief bakes in Exeter and Shaldon, as the team have been spreading the love by delivering to drop-off points including Crankhouse 130b (Exeter) and Cafe ODE (Shaldon).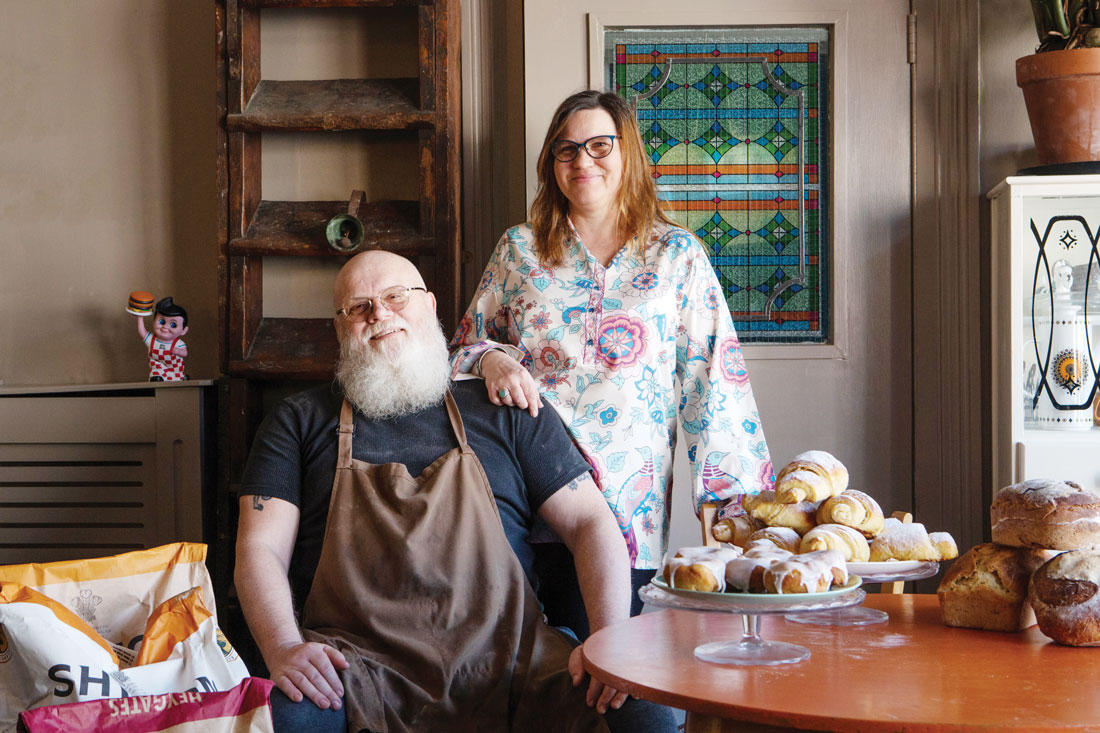 In Exeter, quality sourdough and other slow-fermentation breads (made from organic stoneground flour) can also be sourced at The Sidwell Street Bakehouse. It's just one element of St Sidwell's Community Centre which, in addition to running a cafe, veggie gardens, cookery school and providing free ESOL classes, has its own microbakery. Volunteers are trained in the art and craft of making real bread, which is available from the bakery on Sidwell Street and via home delivery (in Exeter) on Fridays.
Cornwall has a sprinkling of notable dough destinations, too. Hunt down Bude newbie Electric Bakery at its industrial outpost for incredible breads, creative cakes and next-gen pastries – plus probably the best pork and fennel sausage rolls in the land. There's outside seating for when, after the long queue, you've finally got your mitts on your brown bag full of carbs and just can't wait until you get home.
South-side in Falmouth, Stones Bakery is a fave for proper bread. It has a contemporary cafe attached, but we reckon the ultimate experience comes from stocking up on carbs at the bakery before trotting down the hill for a takeout coffee from brilliant speciality coffee house Beacon Coffee.
And finally, Da Bara. We've banged on about the Truro bakery's utterly addictive showstopper for so long it's getting embarrassing but, if you've been living under a rock, we'll say it one last time: cinnamon buns.
There are lots of excellent bakeries and coffee shops in the South West. Find more in the latest Indy Coffee Guide.