Need fresh inspiration to shift gear into autumn cooking? Nick Hodges, executive chef at The Alverton and The Greenbank hotels in Cornwall, shares some of the ingredients and dishes he'll be cooking this season
Autumn is one of my favourite times of the year: the South West's produce calendar is in full swing with an abundance of magical ingredients, from crunchy apples to earthy vegetables like swede, carrots and celeriac. Here are a few ways you can make the most of the season in your kitchen.
All-rounder apples
The humble apple is one of the best ingredients out there as it's a really versatile fruit and packs so much flavour. Every year, around the end of September, the South West's orchards are laden with fruit. If you're lucky enough to live in this part of the world, look out for some incredible heritage varieties at your local farm shop such as Mevagissey Pitcher, Ben's Red and Duke of Cornwall. We've made the most of apple season at The Greenbank with an exciting new menu addition: toffee apple trifle.
Super celeriac
This unusual ingredient offers a true taste of the season. The ancient root vegetable has a subtle celery-like taste which gives dishes a wonderful earthy flavour. I often find myself adding it to the autumn menus at The Greenbank and The Alverton because it's just so brilliant to work with. Its versatility means it can bulk out stews or work as the star of a dish. In our restaurants, I love to make it into a puree and add it to hearty dishes such as twice-cooked pork belly or roasted butternut and sage tart. It really helps to balance out the plate.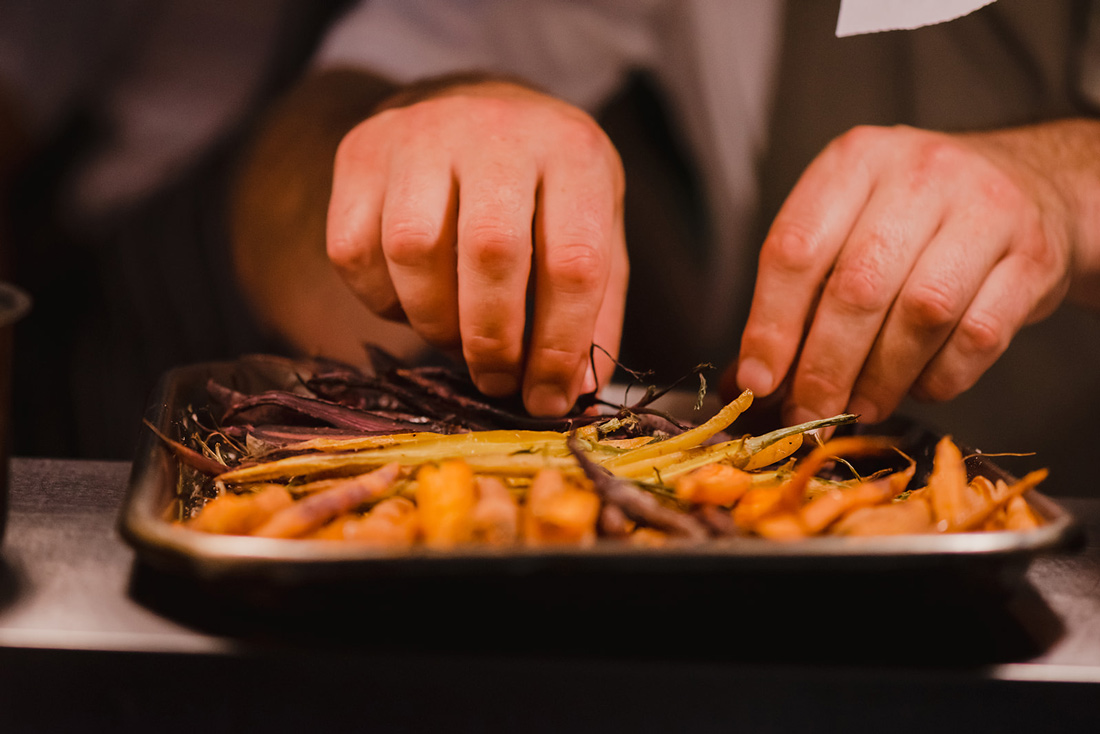 Hearty dishes
Autumn is the perfect time to embrace feasting nights. There's nothing quite like gathering around the table with friends and family on a cold, dark evening. I like to focus on delicious and warming British classics, with a Greenbank and Alverton twist, and our new menu addition fits this bill – fillet medallion, slow cooked Jacob's ladder rib, hand-raised pie, truffle mash, cabbage, peas and bacon.  
Preserve summer
Now is the time to gather the remains of your summer harvest and make sure nothing goes to waste by preserving your haul. Turn fresh cucumbers into pickled gherkins; perfect for adding a touch of sharpness to your dishes. Or transform your vegetable garden into savoury chutneys like piccalilli – it's a real game changer when added to roasted ham sandwiches. I recently whipped up a tomato and black chilli chutney using the fruits of my garden patch – it's amazing with some good Cornish cheese and biscuits.