Want to incorporate more wild food into your cooking? Neal Chainey of Found & Fine in Dorchester shares tips on how to enhance your dishes with foraged ingredients
Easy-peasy canapés
Wood sorrel is a beautifully fresh plant found throughout the year on the floors of pine forests. For a simple canapé idea, pair it with Portland crab and apple salad and serve in homemade pastry cups. The leaves, flowers and (fresh) stems are all edible.
Elf-ish toast
Vibrant scarlet elf cups (pictured top left) can be found on decaying sticks and in damp woodland spots. These ruby‑red gems are utterly delicious – try pan frying them in garlic butter and chives, then serve on a thick slice of toasted sourdough.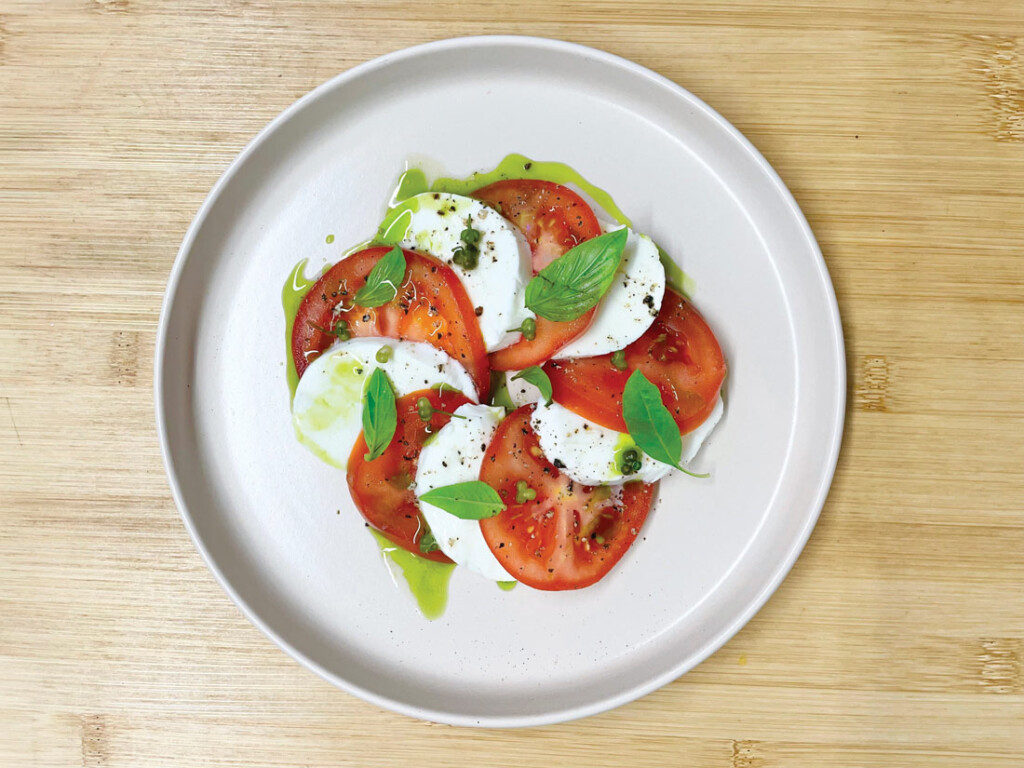 Wild salads
Take a caprese salad next level with a drizzle of homemade wild‑garlic oil. It's super easy to rustle up: blend a couple of handfuls of fresh wild‑garlic leaves (washed, blanched and cooled) with 400ml of vegetable oil. It's a fab base for salad dressings.
In the Found & Fine kitchen, we prefer to use local ingredients when possible. For our caprese salad we choose Buffalicious mozzarella from Somerset and tomatoes from Dorset's The Edible Acre. We garnish it with last season's preserved wild‑garlic capers – the capers can be picked as soon as the petals begin to drop. Brine them for a week in salted water (50:50), before pickling in equal parts water, vinegar and sugar ready for next year's feasting.
Neal and Catriona Chainey run Found & Fine, a Dorchester-based private catering company which specialises in bringing a touch of the wild to private feasting events.