The latest South West foodie news and events for your calendar
Guest chefs at Holm
This spring, Holm in South Petherton, Somerset, will host a series of dinners in collaboration with celebrated chefs from across the South West. The line-up includes Gill Meller on March 1, Harriet Mansell on March 29, Ana Ortiz on April 19 and a finale supper with Sam Lomas on May 17. Tickets cost £85.
Dinner party with Polizzi
Take a seat at the table with esteemed hotelier Alex Polizzi at Hotel Endsleigh on March 2.
The glamorous Devon hotel is part of The Polizzi Collection, a family-run trio of hotels which also includes Hotel Tresanton in St Mawes, Cornwall, and The Star in Alfriston, East Sussex. Alex is best known for turning around the fortunes of ailing hotel businesses via her hit TV show The Hotel Inspector. The event includes a three-course dinner, welcome drinks, canapés and coffee. Tickets cost £85.
Attention wine enthusiasts
Throughout March and April, South West Wine School will host its Wine & Spirit Education Trust courses at Darts Farm near Topsham, Devon.
The internationally recognised qualifications are open to curious wine lovers as well as those working within the hospitality and drinks industries. The one-day Level 1 course takes place on March 3 (£210), the three-day Level 2 course begins on April 21 (£495) and the new six-day Level 3 course starts on March 13 (£875).
The wine school will also host a tasting event in collaboration with wine writer Matthew Jukes at Darts Farm on April 20. The event is part of Matthew's 100 Best Australian Wines roadshow, in which he introduces ticket-holders to high-quality wines from all corners of Australia. Tickets cost £29.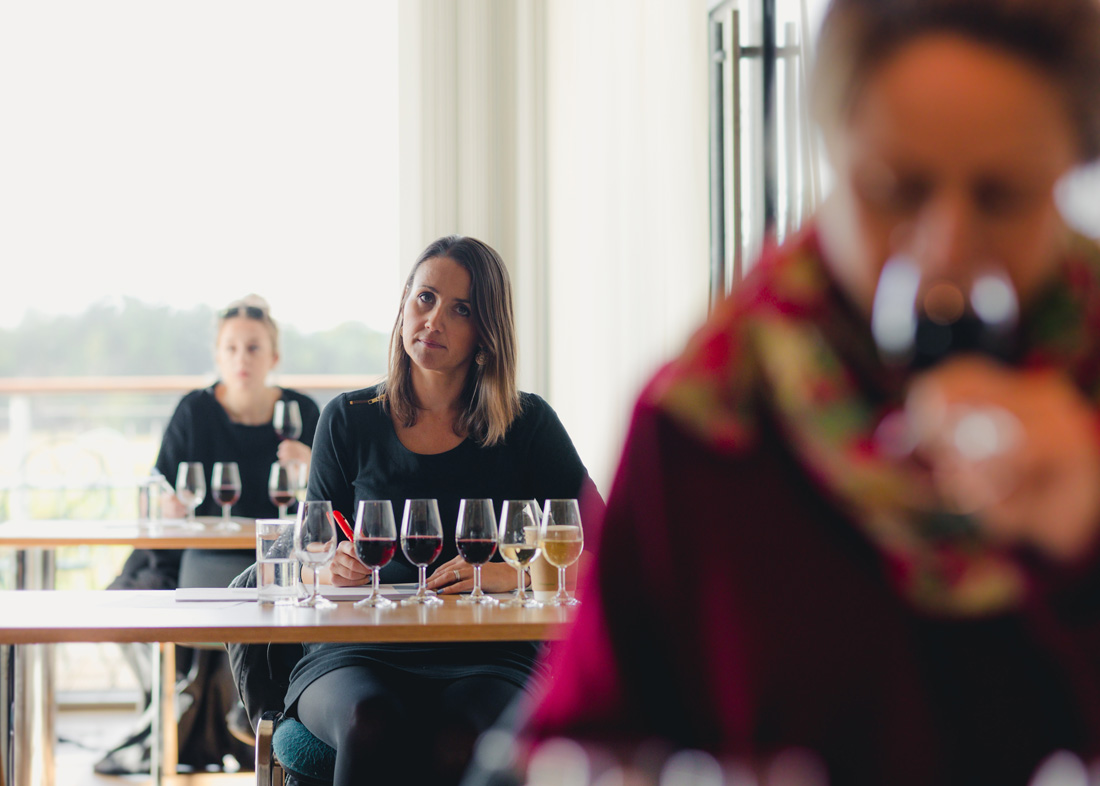 Farm-to-table talk and feast
Launceston distillery Treguddick is collaborating with Crediton butchers Farm Wilder for a discussion and dine event at its Cornwall distillery on March 3. The event will kick off with a talk by BBC wildlife documentary director Tim Martin on sustainable farming, which will be followed by a sumptuous supper cooked by MasterChef finalist Tom Elson-Knight. Tickets cost £40.
Wine and dine
Knightor Winery in St Austell has announced a new series of Feast Nights taking place at its Cornish vineyard this spring. Ticket-holders can expect delicious drops and creative dishes as part of the Cuban Feast Night on March 3 and a St Patrick's Day-themed banquet on March 17.
Easter baking sesh
Rather than tucking into shop-bought hot cross buns and babka this Easter, learn how to craft your own seasonal bakes at Riverford Field Kitchen's workshops on March 20 and 21.
Guest chef Andy Tyrrell will lead the sessions at the Buckfastleigh restaurant and teach beginner bakers everything from enriching and kneading to proving and shaping skills. Tickets cost £150.
Ping's pop-up
Get stuck into four Malaysian-inspired dishes at Ping Coombes' pop-up supper club in Bath. The MasterChef champion will cook a surprise menu at The Moorfields dining pub on March 22 and 23, and April 26 and 27. Tickets cost £55.
Kitchen experiments
Fancy learning to cook something outside your usual repertoire? Very Vietnamese, Oodles of Noodles, Ethiopian Cooking and Korean Kitchen are just a few of the culinary classes taking place at Natural Cookery School in Nailsworth, Gloucestershire, this March and April.
The courses are run by experienced chef Erin Baker and are a hands-on combination of demos, tips, cooking and, of course, tasting.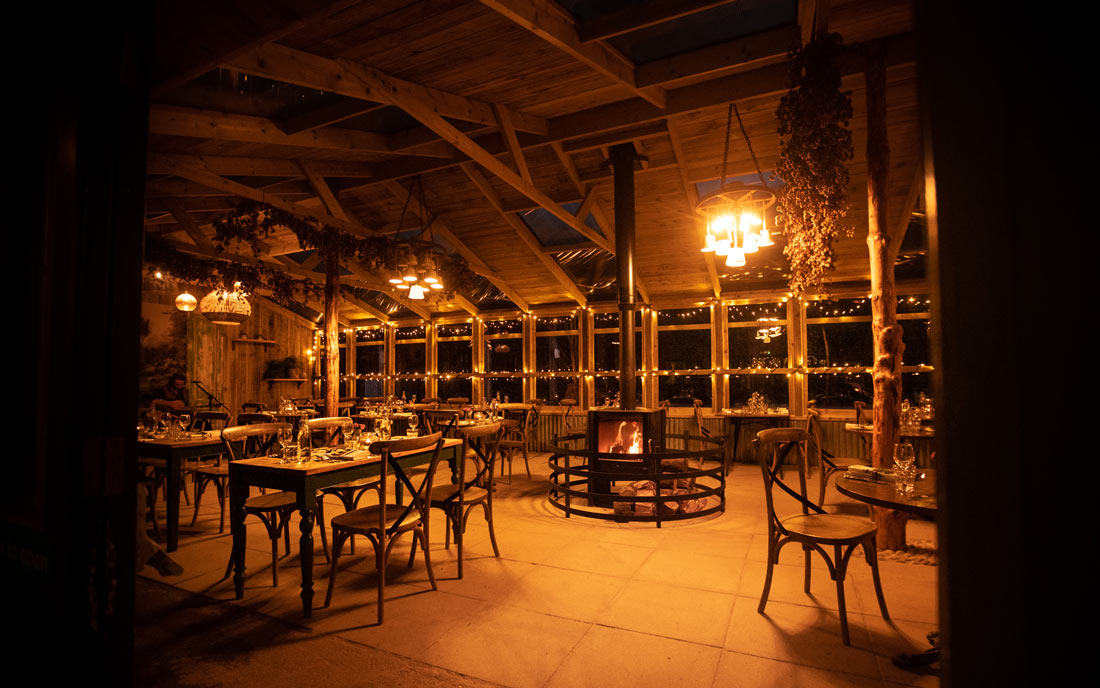 Breaking bread
Meet like-minded foodies at The Lost Gardens of Heligan's seasonal supper in Cornwall on March 24. The regular Lost Suppers are a great opportunity to dine on predominantly veggie dishes crafted from uber-local ingredients while chatting with friends – and strangers – by candlelight. Tickets cost £60.
Easter-themed afternoon tea
Easter eggs have nothing on the limited-edition afternoon tea being served at Boringdon Hall this April. Between April 1-17, guests can tuck into three tiers of scrumptious specials like roast beef sandwiches and Mediterranean tarts, as well as sweet goodies such as Mini Egg opera cake, and banana and passion fruit delice. The themed treats are served alongside single-origin tea (served in fine-bone china cups, naturally) or a glass of chilled fizz (supplement). Afternoon tea costs £32.
Cornwall cookout
Porthleven Food Festival returns for more foodie antics on April 21-23.
The harbourside festival will be bustling with food stalls, live music and feasting nights, plus sizzling cookery demos in the Chefs' Theatre hosted by Great British Menu chef Jude Kereama. Culinary heavyweights on the line-up include Josh Eggleton, Mick Smith and Elly Wentworth.
The event is free to attend, but for full access to all of the gastronomic goings-on we'd recommend booking a Weekend Gourmet ticket (£35).
Seashore supper
Get to grips with coastal foraging and alfresco cooking at Fore Adventure's Kayak, Fish, Forage & Feast experience at Studland Bay on April 29.
The fun starts with a sea kayaking and fishing trip around Dorset's beautiful coastline, before foraging for sea vegetables and seaweed at nearby creeks and islands. Attendees will learn how to cook their haul and then feast on their finds in wild countryside. Tickets cost £140.
Keen to stay up-to-date on what's new and get the heads-up on the best places to eat, shop and stay in the South West? Want to support independent publishing and creativity in the region? You can do both at once when you take out a subscription to the printed edition of Food Magazine. Six gorgeous issues a year, delivered to your door for just £25. Subscribe here.