Nick Cooper roadtests the home smoker kit from Hot Smoked
What is it?
All the gear needed – bar the barbecue – to hot-smoke food (meat, fish, veggies, it's all good) at home.
Why?
Grilling isn't the only way to get flavour out of your barbie: slow cooking often reveals far more delicious results than you'll get with a quick sear. And adding smoke to slow cooking takes the whole experience next level.
Will I need to grow a beard and procure a leather apron?
Ah, you've been bamboozled by the mystique of 'real' barbecue which suggests smoking is only open to those who are either A) hipsters living in wood cabins with dedicated Insta followings or B) good ol' boys from the Deep South who use tightly guarded recipes inherited from their grandpappy.
The truth is anyone can do it, and after your first time you'll kick yourself for never having done it before.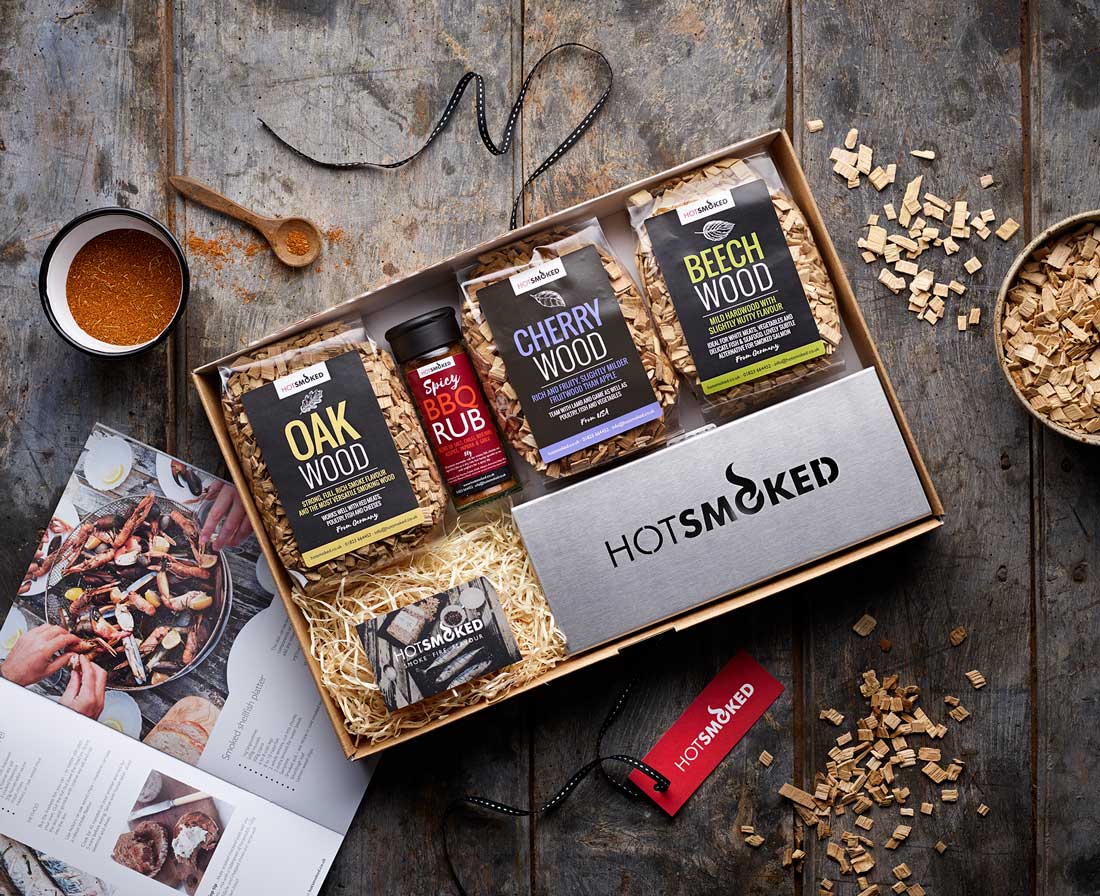 The low-down
The Hot Smoked starter kit comes with a metal smoking box, woodchips (choose the right type for the food being smoked – the kit includes hickory, beech and whisky-infused oak chips), BBQ rub and a comprehensive instruction and recipe booklet. You'll need a barbecue with a lid (we used a gas one) and something to smoke (we bought a big hunk of brisket from our local butcher).
To turn the raw brisket into a sticky-on-the-outside, falling-apart-on-the-inside feast (still drooling), the process was super simple. We lit the barbie, put the smoke box loaded with pre-soaked wood chips on one side of the grill and placed the brisket on the other. Then you just wait. And wait.
We cooked it for eight hours, lovingly brushing it with marinade every hour ('tending' is really the verb for this kind of cooking), topping up the wood chips now and then.
The result was mind-blowing, especially the sticky-sweet spicy 'bark' (the crust that forms on the outside of the meat from a reaction between the smoke, spices, meat and heat) which looks devilish but tastes divine. A juicy pile of saucy beef slung between fluffy buns filled with crisp lettuce and homemade chilli slaw was as good as any pro street-food offering.
We also did a few sausages and plan to embark on fish, vegetables and nuts as soon as next weekend comes round.
Cost
The starter kit costs £30. There are lots of other options however, as the Hot Smoked website carries kit and wood to satisfy everyone from absolute beginners to the seasoned pitmaster.
Packaging
The whole thing arrives in an easily recyclable carboard box, but the wood chips are in plastic bags.
Value for money
There are enough chips for three or four family-sized meals and the stainless-steel smoker box looks like it will last a long time. What you're really paying for, however, is the confidence to head off on a whole new cooking adventure.
Recommend to a friend?
Definitely. It's a great gift for anyone who likes to cook outdoors (you can send it mail order BTW), and it's definitely not just for summer. Hot smoked turkey here we come.
Inspired? Explore our favourite barbecue recipes here.