The American drinks trend has washed up on Cornish shores, but are we ready to ditch G&Ts for alcoholic water? Kathryn Lewis cracked open a can of Curio Hard Seltzer
What is it?
Sparkling water laced with Cornwall-distilled spirit and a dash of natural flavouring.
Why?
Hype around hard seltzers has shaken up the US drinks industry during the past couple of years.
Championed by the same healthluencers who gave kale its glow-up in the early 2010s, hard seltzer is the latest wellness trend thanks to its low-carb, low-sugar, low-calorie and relatively low-ABV credentials.
Witnessing its popularity in wellbeing circles across the pond, British distillers have launched their own ranges of spirited sparkling water to provide an alternative summer tipple for healthconscious consumers.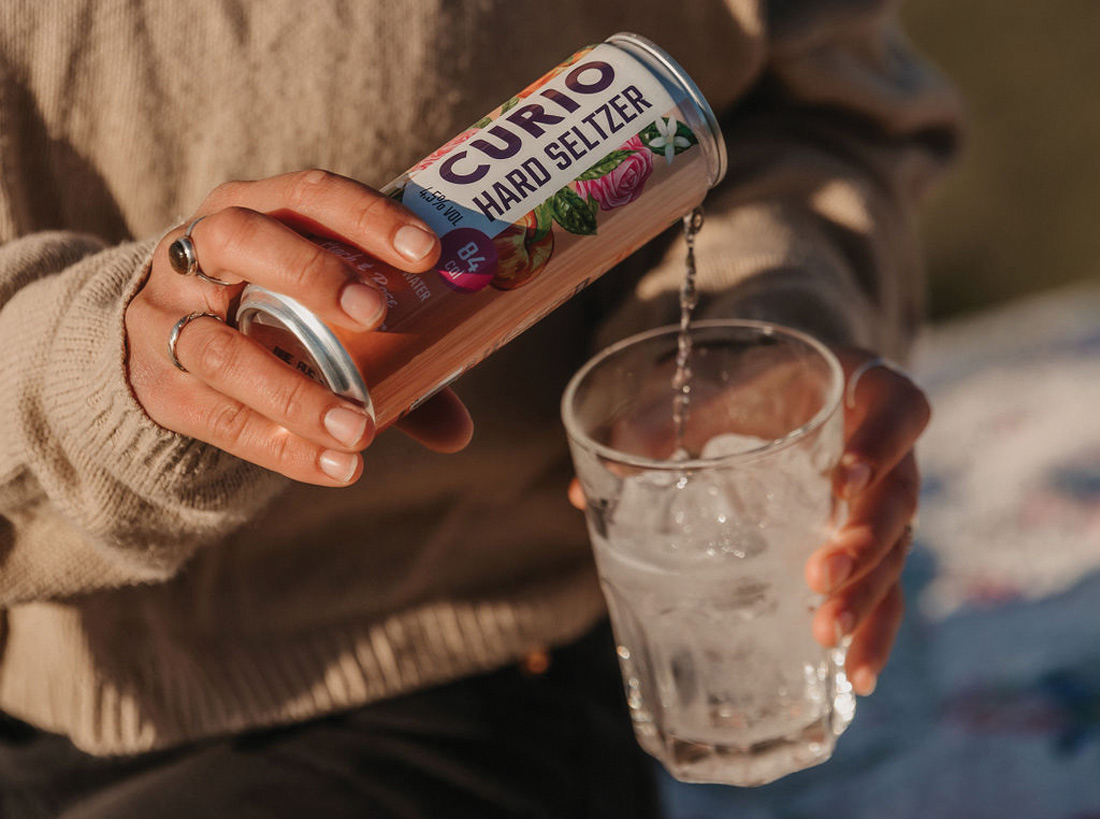 The low-down
Mullion-based Curio Distillery is one of the region's early adopters in the hard seltzer movement. The team have created five flavour combinations in their Curio collection, which includes the Peach & Rose and Rhubarb & Ginger varieties we tasted.
Crisp and refreshing, both were dangerously thirst quenching after a brisk walk in the park on a sticky Friday evening. The Peach & Rose had a delicious hint of juicy fruit with a soft floral fragrance, while Rhubarb & Ginger provided a gentle kick from the knobbly root and fruity notes.
As the packaging boasts, there's zero sugar in Curio's hard seltzers, so those who find canned drinks too syrupy will be delighted to have found a picnic alternative. However, if you can't give up the sweet stuff then an additional splash of fruit juice could be the answer.
Cost
A case of four 330ml cans costs £11 and can be ordered directly from the Curio website.
Packaging
Aluminium cans make recycling a doddle, and are easy to pop in your bag for a beachside toast.
Recommend to a friend?
We'll store a few cans in the fridge for the next time a sociable run escalates to drinks in the park.
Food Magazine received payment for undertaking this review. However, the content was written with editorial independence.