Can't make head nor tail of preparing and cooking fish? Philleigh Way Cookery School's full-day course will have you filleting like a pro in no time
What is it?
A practical and enjoyable one-day cookery course on all things fish, at Philleigh Way Cookery School near Truro.
Why?
Whether you're in completely uncharted waters when cooking seafood or a confident cook looking to pick up fresh recipes and techniques, you'll leave feeling you've learnt something new.
Fish in a Day covers the basics: identifying, sourcing and accessing high-quality fish, as well as trimming and filleting flat and round fish. Participants are also treated to detailed demonstrations, dish sampling and practical sessions where they can get hands-on under the watchful eye of an experienced tutor.
Owner, head tutor and former pro rugby player Rupert Cooper leads the class with calm expertise and shares his culinary knowledge in a friendly and approachable manner. The day is peppered with tips, techniques and hacks which both beginners and intermediates will appreciate.
Located amid wild woodland in south Cornwall, close to the traditional fishing villages from which the daily catch is sourced, Philleigh Way is an idyllic setting in which to sharpen your cookery skills.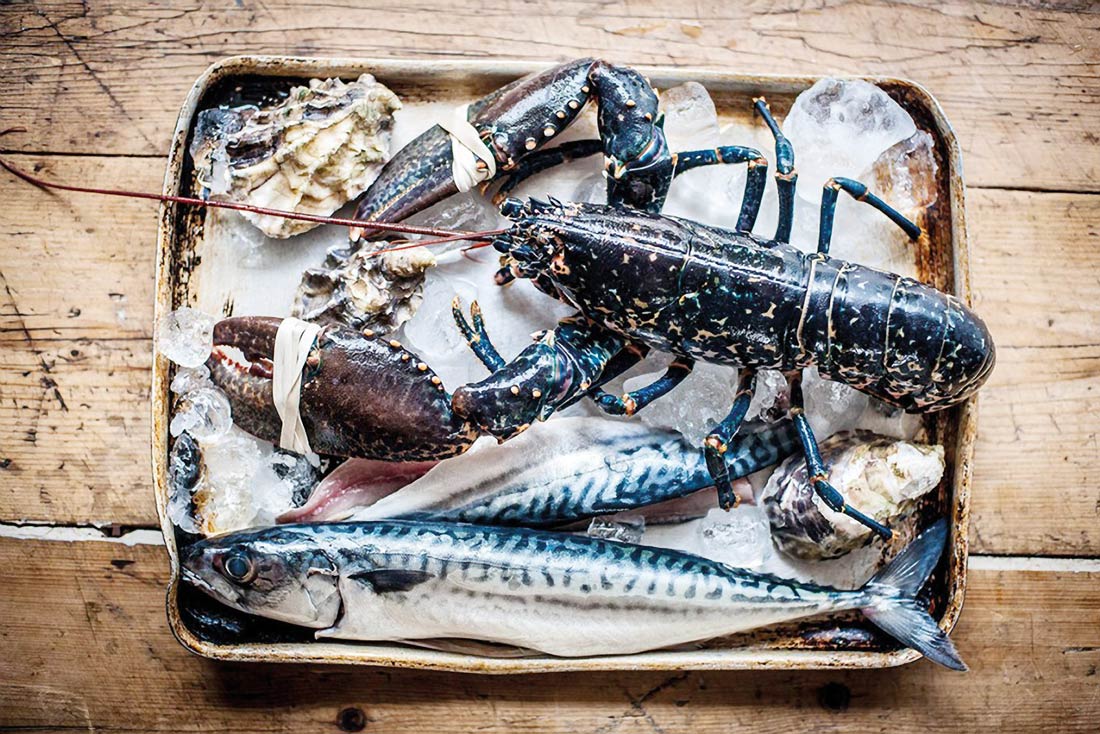 The low-down
The day kicked off with freshly brewed coffee and wickedly sticky cinnamon buns as we met fellow classmates and found out what the course would entail.
After the fish foundations were covered in an introductory tutorial, we jumped straight from demos to doing it ourselves at individual workstations.
First we learnt how to fillet and pan-fry mackerel, and prepared a banging beetroot salad to serve alongside. This straightforward start led on to our favourite dish of the day: pan-fried hake with celeriac puree and a wild mushroom sauce.
Although a little more complex to create due to its multiple elements, Rupert's step-by-step guidance broke everything down so it was simple to follow and could be easily replicated in our own kitchens.
In the afternoon we prepared dishes to feast on at home, including john dory with a sumptuous chicken butter sauce, and gurnard flavoured with umami-forward spices.
Cost
£160 per person, which includes lunch, a glass of fizz and fabulously fresh fish dishes to take home.
Recommend to a friend?
Absolutely. But if they're fish phobic, the cookery school also offers a fantastic range of other courses, from Scandinavian classics to street-food stalwarts.
Food Magazine received payment for undertaking this review. However, the content was written with editorial independence.