Kathryn Lewis roadtests a Larks Live virtual cookery class from her kitchen
What is it?
An entertaining cook-along class led by an industry pro which is live-streamed to your home using Zoom.
Why?
While cookery schools are slowly getting back on their feet following the lifting of lockdown, a sizeable portion of the public aren't even comfortable with eating out yet, let alone spending a whole day inside cooking with strangers.
Larks Live is the chance to learn new gastronomic skills without having to travel to a cookery school – plus, it provides an entertaining change from another night in with Netflix.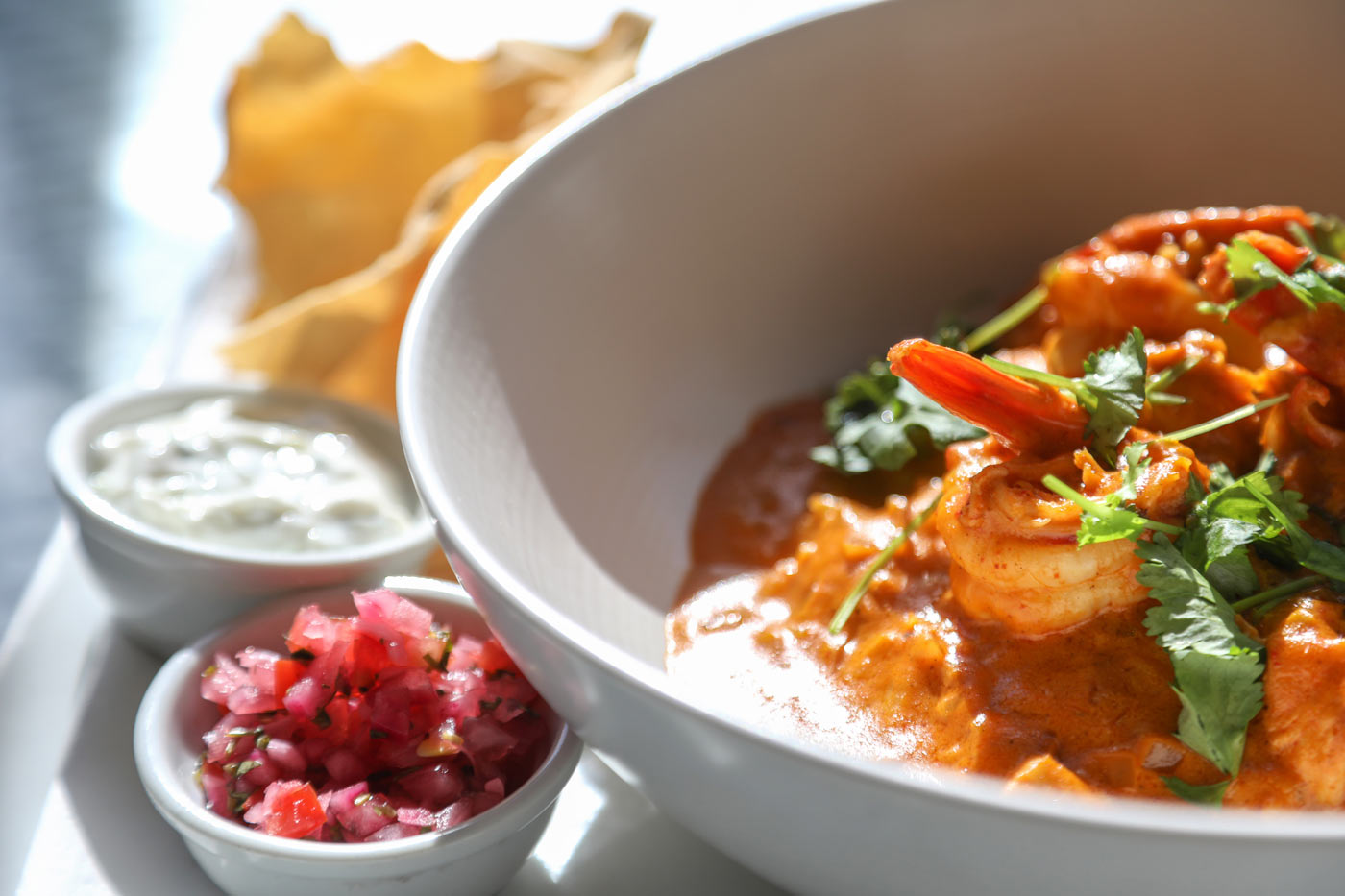 The low-down
The process is super simple: the schedule of classes is on the Larks Live website; choose what you fancy cooking; sign up; and the team will email you a shopping list and unique link to the Zoom class. I chose the Keralan prawn curry tutorial, hosted by Jamie Oliver alumni Jazzi Curley.
Selecting what you'll be cooking a week in advance feels rather productive (pre-planning went out the window during lockdown) however, when the actual day of the course arrived the temperature was so high (it was one of the hottest days of the year) the idea of cooking curry and frying bhajis wasn't so appealing.
Cold beers in hands, the class assembled over Zoom (after the obligatory technical issues, mostly on my part) and the social aspect was surprisingly lovely. It lacked the awkward small talk of traditional cookery classes and it was fun to cook alongside a group of like-minded foodies.
From making curry paste to learning the secret of incredible basmati rice (spoiler: it's about steaming not boiling), Jazzi's tuition was full of practical cheffy tips which would improve anyone's cooking.
The overhead camera allows you to see exactly what the sauce should look like, ascertain if your bhaji mix is too wet and how much oil is needed for shallow frying – and if you're not sure you can show yours and ask for feedback.
The result of the very sweaty class? An ah-mazing Keralan prawn curry with crispy onion and carrot bhajis, and spot-on basmati rice.
Cost
£10-£15 per class.
Value for money
While you have to buy your own ingredients, paying £15 or less for over an hour with a pro is excellent value. The class sizes are small so there are plenty of opportunities to pick the teacher's brain and ask about cookery hacks you haven't yet cracked.
Recommend to a friend?
Definitely. It would make a fun way to link up with friends who don't live locally and, once the class is finished, you could set up a private Zoom call and sit down for a virtual supper together.