Selena Young tries the pasta-by-post service from Pasta Evangelists
What is it?
A gourmet meal kit featuring everything needed (fresh preportioned pasta, sauces and garnishes) to create restaurant-quality Italian dishes at home.
Why?
Fresh pasta is glorious but, while making it from scratch is fun, it requires a lot of time, patience and elbow grease.
Happily, there are plenty of pasta-by-post services which deliver triumphant results and save you the faff of making it yourself. Suddenly the possibility of "proper" pasta on the table after a long day at work is completely doable and the most onerous task is deciding which one to go for.
Pasta Evangelists is an obvious choice: it was one of the first pasta-at-home kits, was co-founded by culinary heavyweights Prue Leith, William Sitwell and Giles Coren and, heck, it's even sold in Harrods.
However, when you boil it down, big names don't matter. The proof of the pasta is in the eating.
The low-down
The online menu of ten different dishes changes weekly as ingredients are sourced seasonally (and sustainably) from small farms across Italy.
We chose two of the week's bestselling dishes. The first took us on a gastronomic trip to Verona via plump parcels of tortelloni filled with beef shin (slowly braised in Valpolicella) and finished in a silky sage butter sauce.
Next we were twirling forkfuls of fettuccine, each glossy ribbon coated in a 'nduja sausage, lemon and mascarpone sauce, and dusted with finely grated Italian cheese. Bellissimo.
Each dish was prepared in less than five minutes which left plenty of time to enjoy the add-on dessert of just-like-Nonna's tiramisu. The pasta also comes with a menu booklet containing dish details, cooking instructions and a suggested wine pairing.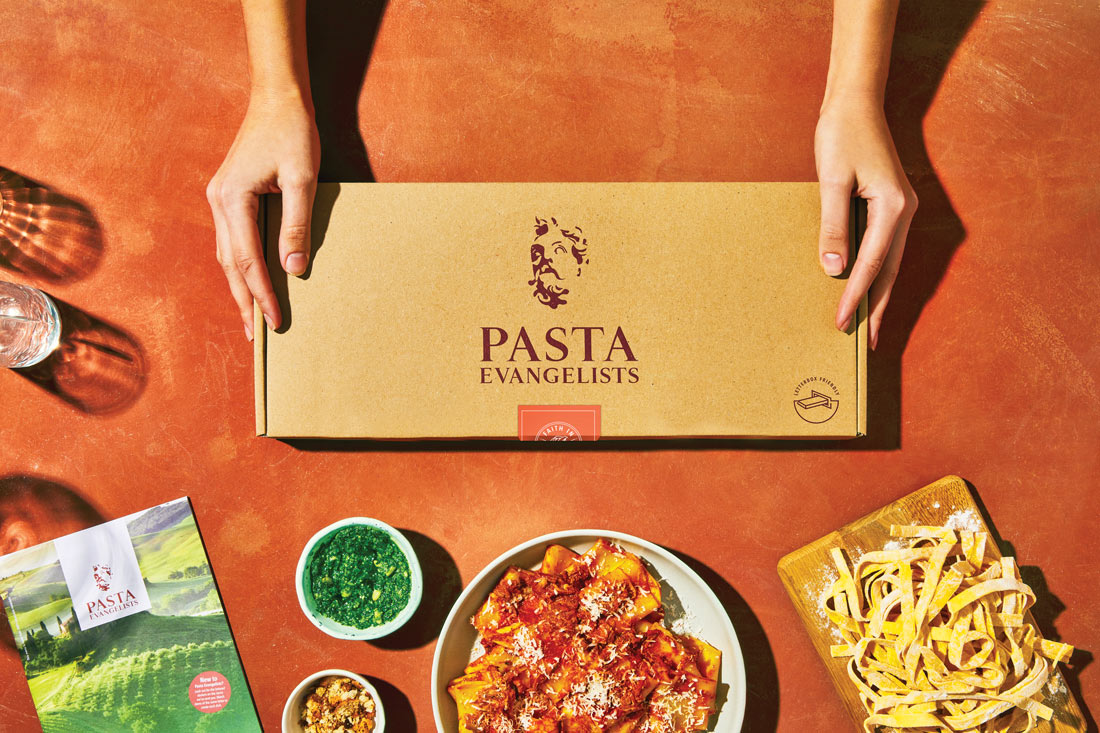 Cost
We ordered single portions so we could mix and match, but there's also the option to beef up the dishes for two. Single portions start from £7 and double portions from £11.90. Delivery is available nationwide.
Packaging
The pasta package came in a cardboard box, with ingredients stored in recyclable cardboard containers and fully biodegradable sauce sachets. Everything was kept cool and fresh in transit via recyclable paper-based insulation and ice packs.
Recommend to a friend?
Only if they promised to double up the portions so we could join in their Italian feast.
---
Food Magazine received payment for undertaking this review. However, the content was written with editorial independence.