Prosecco-style cider: ingenious hybrid or unnecessary crossbreed? Kathryn Lewis samples Sandford Orchards' latest launch
What is it?
Katja is the latest small-batch release from Devon cidermakers Sandford Orchards. The prosecco-style cider is bottled in a celebration-size vessel and named after the single-variety dessert apple from which it's made.
Why?
The popularity of super-sweet alcopops passed off as cider has muddied the waters of one of Britain's most authentically traditional drinks. Yet, while many big brands continue to release one hybrid-that-shouldn't-happen after another (looking at you, gin-infused cider), cidermakers such as Sandford Orchards fly the flag for 'real cider' while simultaneously exploring modern innovations.
Sandford certainly has heritage: its cider mill is the oldest still in use in the UK, and the team use age-old customs to inform and develop contemporary cidermaking methods. And, just as in times gone by, all the apples used in the press are grown within 30 miles so benefit from the unique mid-Devon microclimate which yields the juicy fruit perfect for cidermaking.
Use of the Martinotti Method gives this Devon drink its Italian edge. The final stage of fermentation takes place in a special pressurised tank which gently carbonates the cider. It's then chilled to 1°c and bottled straight from the tank.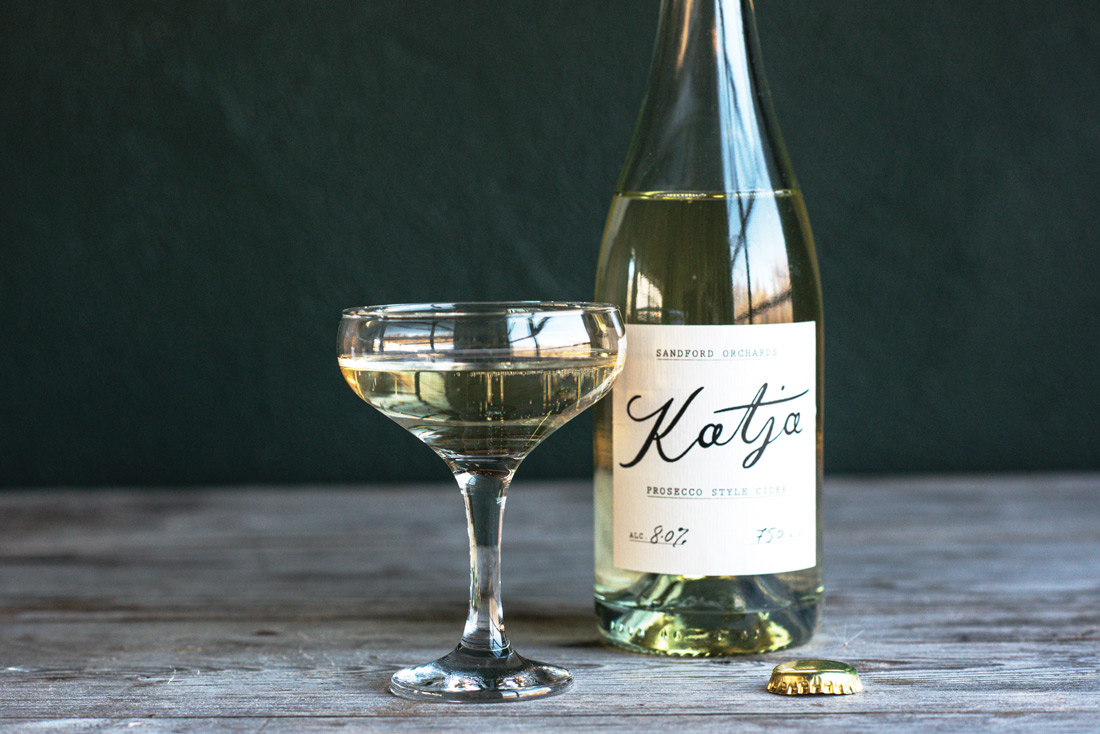 The low-down
If you're looking for the dry, savoury notes of Brut-style sparkling wines you won't find them here: Katja is firmly rooted in the cider camp.
However, it delivers the subtle sweetness and fruit-forward flavours of Prosecco, with a nod to the depth and funk of traditional aged-ciders.
Its relatively low ABV (eight per cent) and easy-drinking nature makes it a superb alternative to the Italian fizz – you could share a bottle on a sunny afternoon without needing to schedule a pre-dinner nap.
Cost
£9 for a standard 750ml bottle, or £14 for one featuring beautiful personalised calligraphy by Ed Tolkien.
Packaging
The cardboard and glass packaging is minimal and widely recyclable. The savvy addition of a resealable bottle cap avoids waste if you want to savour your bottle over a couple of sittings.