Selena Young samples the latest sip in the Sharp's Brewery collection
What is it?
A medium-dry, lightly sweet and down-to-the- last-drop delicious apple cider made by Sharp's Brewery in Rock in collaboration with Suffolk's Aspall Cyder.
Why?
Whether you're making the most of September's last golden rays in a beer garden or cosying up inside a pub on a chilly autumn afternoon, Sharp's Cold River Cider is just the kind of tipple you want in hand.
Each sip delivers a fresh, crisp and fruity hit: like biting into a juicy apple plucked straight from the orchard.
Unlike the swarm of overly sweetened ciders saturating the market, Cold River pairs well with a range of foods thanks to its delicate, naturally sweet notes, honeysuckle aroma and smooth, rounded body.
The low-down
The Cornish brewery has teamed up with local brands before (previous partnerships include Bodmin's Camel Valley and Tarquin's Cornish Gin in Wadebridge), but this time the team travelled upstream to the Aspall cyderhouse in Suffolk. Its master cidermakers and Sharp's beer sommelier Ed Hughes put their heads together to create a fresh take on an English classic.
The Sharp's team excel in crafting familiar pub favourites. Their collection of award-winning beverages feature in hundreds of pubs, bars and restaurants across the UK, and Cold River looks set to develop the same crowd-pleasing reputation as Doom Bar amber ale (known for its light malty notes) and Off shore Pilsner (all clean citrus flavours).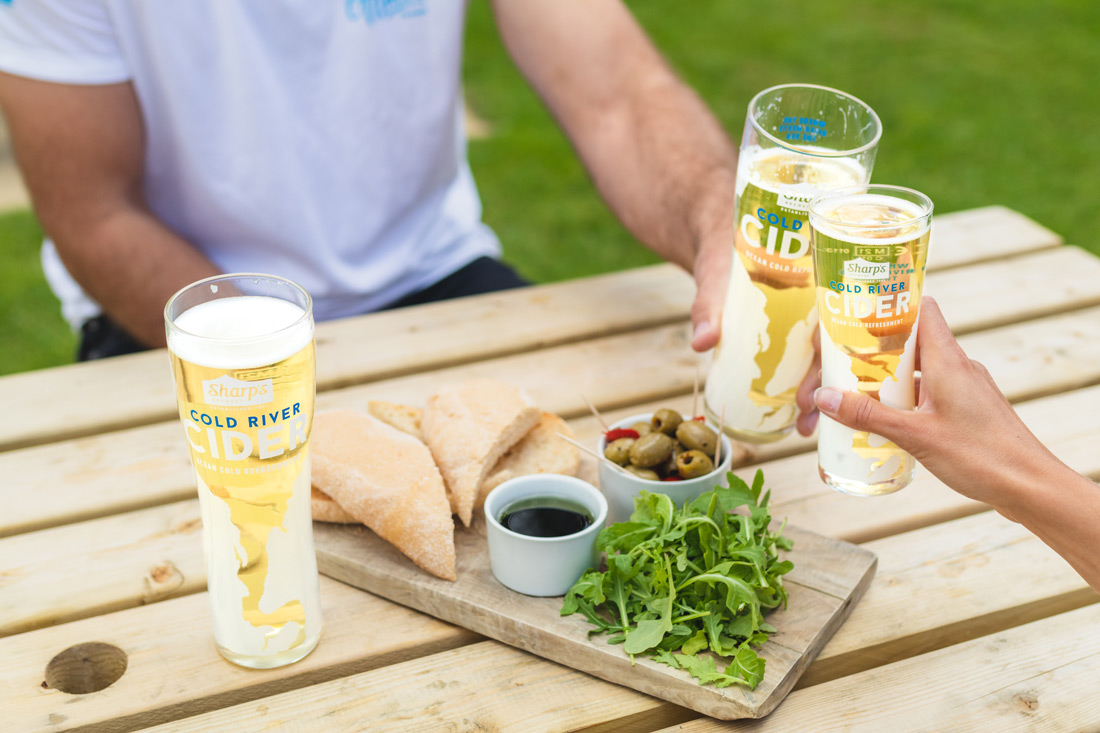 Packaging
Drinking from a Sharp's Cold River Cider-crested pint glass turns the experience up a notch.
Ordering deets
It's currently exclusively available on draught in pubs, restaurants and bars. Visit the Sharp's website to find the closest venue where you can sample it.
Recommend to a friend?
No recommendation necessary if you're both at the bar. Once you've placed an order for yours it's likely they'll jump in with a 'make that two'. News of good cider travels fast in the West Country.