Mulled drinks aren't solely the domain of December, declares Abi Manning, after discovering a method that makes it a breeze to whip up a batch of sweet and spicy autumnal sips
What is it?
A syrup that takes the faff out of making mulled drinks.
Faye and Yvan Williams, owners of Barnova, originally created the syrup as a way of producing large quantities of mulled wine and cider. It proved a winner at their own events, and for the many pubs and bars they supply to make delicious mulled drinks en masse. Now they're producing it in pouches so home mullers can craft their own aromatic drinks throughout the cooler months.
It's clearly a success: they've already bagged a Food Drink Devon Gold award, a Great Taste star and Taste of the West Gold.
Why?
Because autumn's approaching and it's time to perfect those drinks recipes for cosy nights in with friends. Consider this your quick‑fire solution to stoke the warming vibes as the evenings draw in. It's easier (and more cost‑effective) than crafting a round of cocktails, creates more of a sense of occasion than simply opening a bottle of red, and frees you up to natter with your pals rather than riffling through the spice rack or slaving over the cocktail shaker.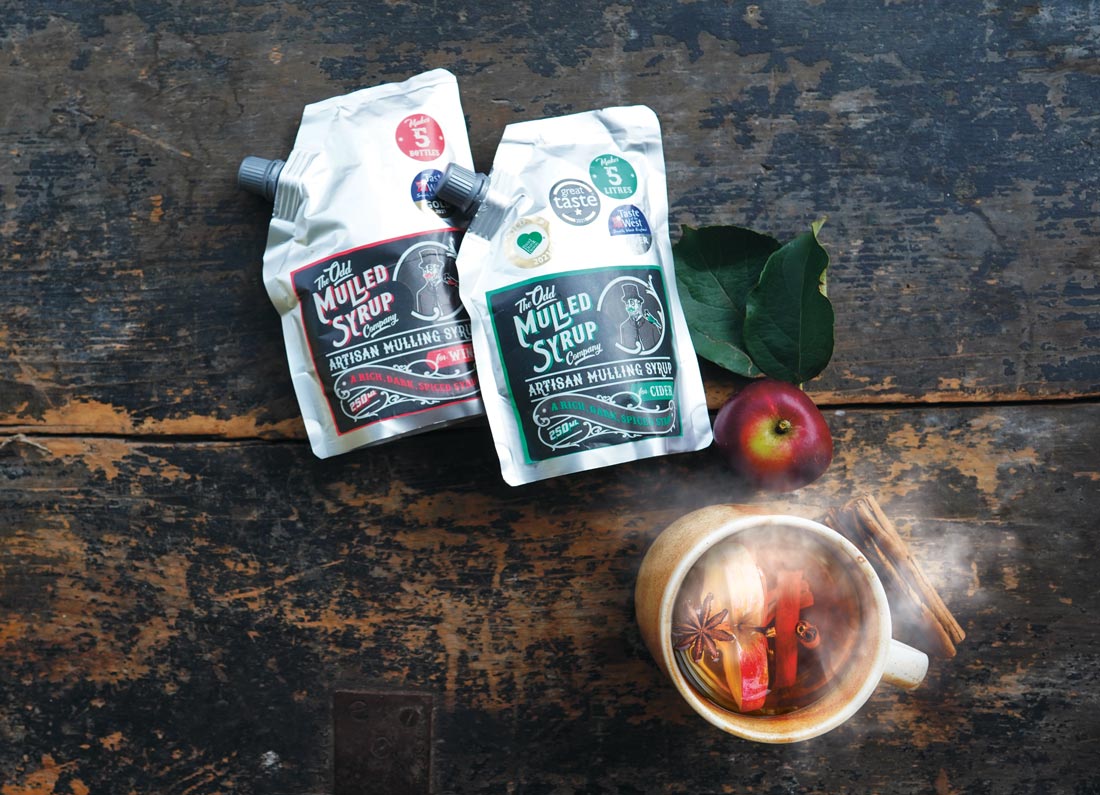 The low-down
Since the syrup contains such concentrated flavour, opening the pouch provides a heady waft of seasonal spices which sets the scene nicely.
You may miss the tableau of cinnamon sticks and cloves bobbing in the pan, yet the ease of this method makes it a worthy alternative. Simply add a measure of syrup (50ml per 70cl bottle of red wine or 50ml per litre of cloudy cider) to the pan and warm thoroughly. I erred on the side of extra punchiness and opted for additional syrup, so play around with the measures to suit your taste.
The result was sweet, gently spiced yet classic mulled wine and cider. The serving suggestion recommends adding an orange slice (to wine) or grapefruit (to cider), which enhances the citrus notes and balances the syrupy sweetness – I'd consider lobbing a few slices in the pan next time for further zing.
Cost
£7.50 for a 250ml sachet of syrup – a decent price considering one sachet will make approximately five bottles‑worth of mulled wine or 5l of mulled cider. Pick it up at Devon farm shops such as Darts Farm, Greendale, Millers and Powderham, as well as at Quicke's, Bon Gout Deli and various markets. Those looking to purchase larger quantities can contact Barnova.
Recommend to a friend?
Yes. Once they see how simple it is to make, they'll also be employing it as their seasonal shortcut.
Food Magazine received payment for undertaking this review. However, the content was written with editorial independence.