Who knows where's good to eat out better than the South West's leading chefs? We asked a few to spill the beans on where they'll be dining this year
Nathan Outlaw, chef owner of Outlaw's in Port Isaac
Locality, seasonality and sustainability massively influence the kind of the places I enjoy eating. In the past year I've been fortunate to experience old favourites such as The Oyster & Fish House in Lyme Regis and Lympstone Manor near Exmouth, which never disappoint.
I've also enjoyed Emily Scott's restaurant at Watergate Bay and I'm hoping to go back soon. Emily is doing great things in the kitchen and has made a real impact on the restaurant scene in Cornwall. Ugly Butterfly by Adam Handling at Carbis Bay is good too – Adam and his team use local ingredients to create interesting dishes and the view is amazing.
I'm looking forward to dining at Àclèaf at Boringdon Hall near Plymouth (pictured top left) in the next couple of weeks. I've heard very good things about the restaurant and can't wait to see what Scott Paton and his team are doing.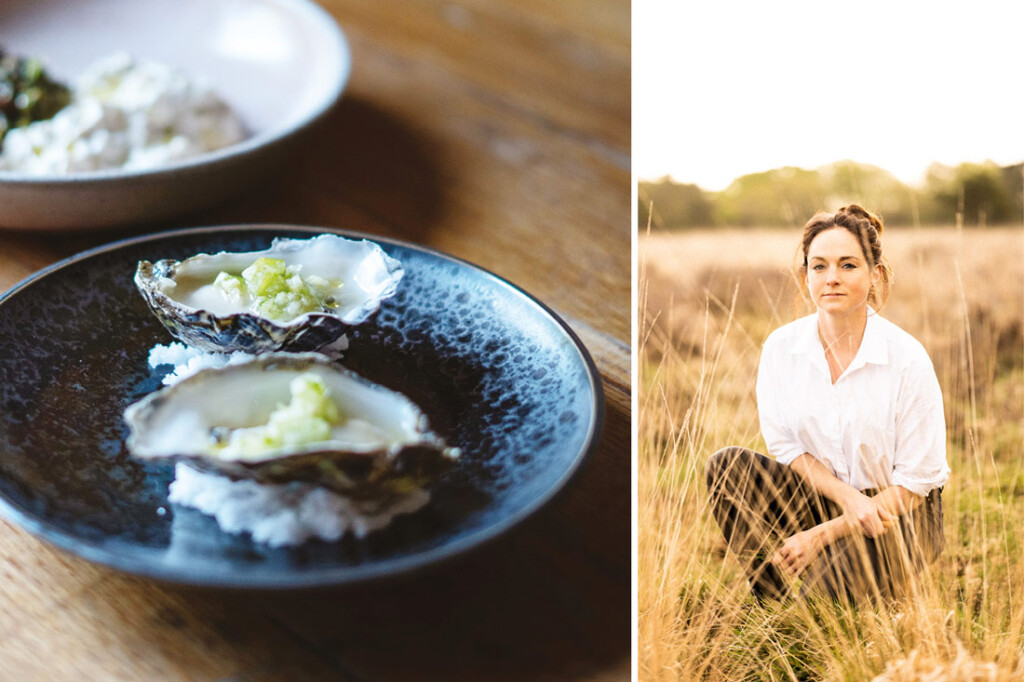 Harriet Mansell, chef owner of Robin Wylde in Lyme Regis
Top of my list for 2023 is The Ethicurean near Bristol. I visited around six years ago when it was more informal, but I know its head chef Mark McCabe is pushing to make it a more innovative dining experience via a new tasting-menu format. Seasonal and ethical sourcing will remain at the heart of what they do, however.
A trip to Boscastle to eat at The Rocket Store is also a must. It's a small, intimate restaurant focusing on seasonality, which is right up my street. There's a witchcraft museum in the village with a skull affectionately nicknamed Harriet so I'm eager to meet her too.
Word on the street is that chef Charlotte Vincent is moving to a new venue in the centre of Exeter so I'll definitely go there when it opens. Stage (also in Exeter) is on my hit list too, as is another visit to Elly Wentworth's restaurant The Angel – Taste of Devon in Dartmouth and Sunday lunch at Glebe House near Colyton – Sam Lomas is an incredible chef.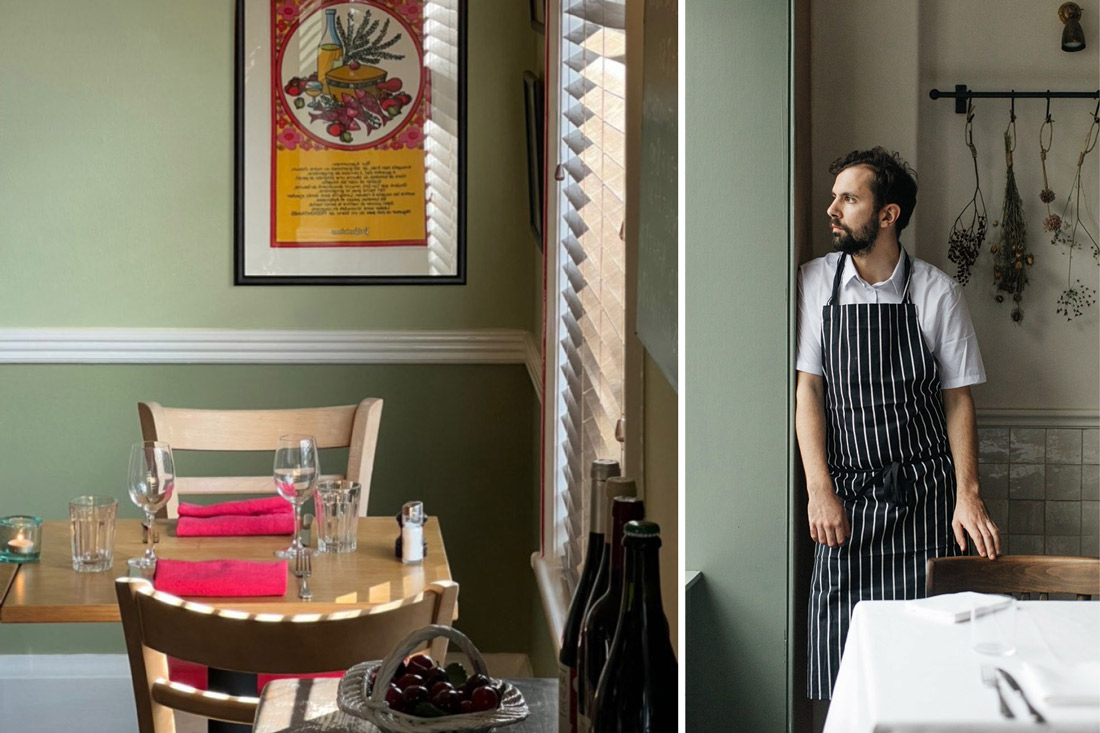 Merlin Labron-Johnson, chef owner of Osip in Bruton
I recently discovered a tiny restaurant in Sherborne called Newell, and it's become a favourite place to go for both me and my staff. The restaurant with rooms is run by an Australian couple who used to head up the Giaconda Dining Room in London. The interiors are super pared back with the menu chalked up on a blackboard, leaving the food to do the talking.
Newell's head chef Paul Merrony trained and worked in Paris for years and his plating is that of a man who is self-assured and above fuss. The cooking is always brilliantly executed, unassuming and beyond delicious. On my last visit, I ate a buckwheat blini with smoked salmon and a pot of crème fraîche mixed with pickled cucumbers, shallot, capers and trout roe – I can't stop thinking about it. The food at Newell represents a very honest kind of cooking that's quite rare these days and always includes things you want to eat.
It goes without saying that I'm also looking forward to trying out the menu at Margot Henderson's The Three Horseshoes in Batcombe when it opens its doors later in 2023. I've always loved what she's created at Rochelle Canteen, so I'll be pretty chuffed to have some Margot classics on my doorstep.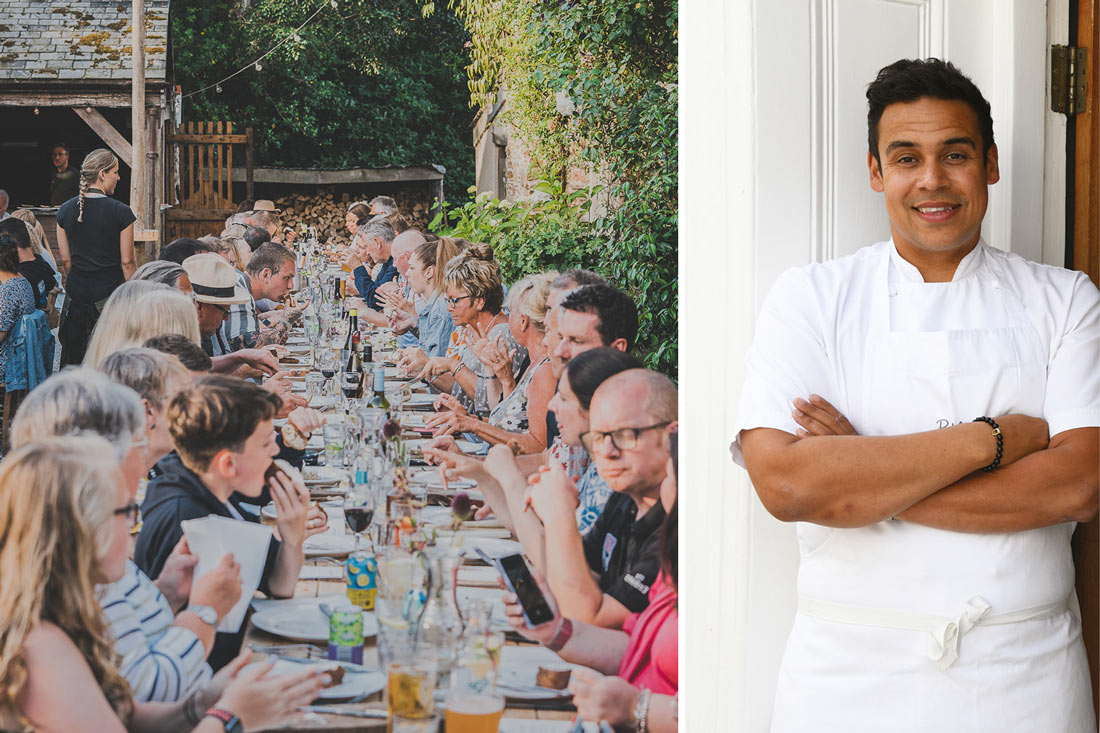 Paul Ainsworth, chef owner of The Ainsworth Collection in Padstow
Having been in Cornwall for the past 17 years, I've seen some of the best restaurants in the country open and thrive in what is one of the best-known culinary locations in the UK. There's a strong focus on using local and sustainable ingredients – from the sea and the land – here in Cornwall.
One chef who has really excelled in the county is Jack Bristow. A graduate of Fifteen Cornwall, Jack worked for The Ainsworth Collection for nearly four years and now heads up the team at Nancarrow Farm. I've visited on numerous occasions and love what he and his team are doing.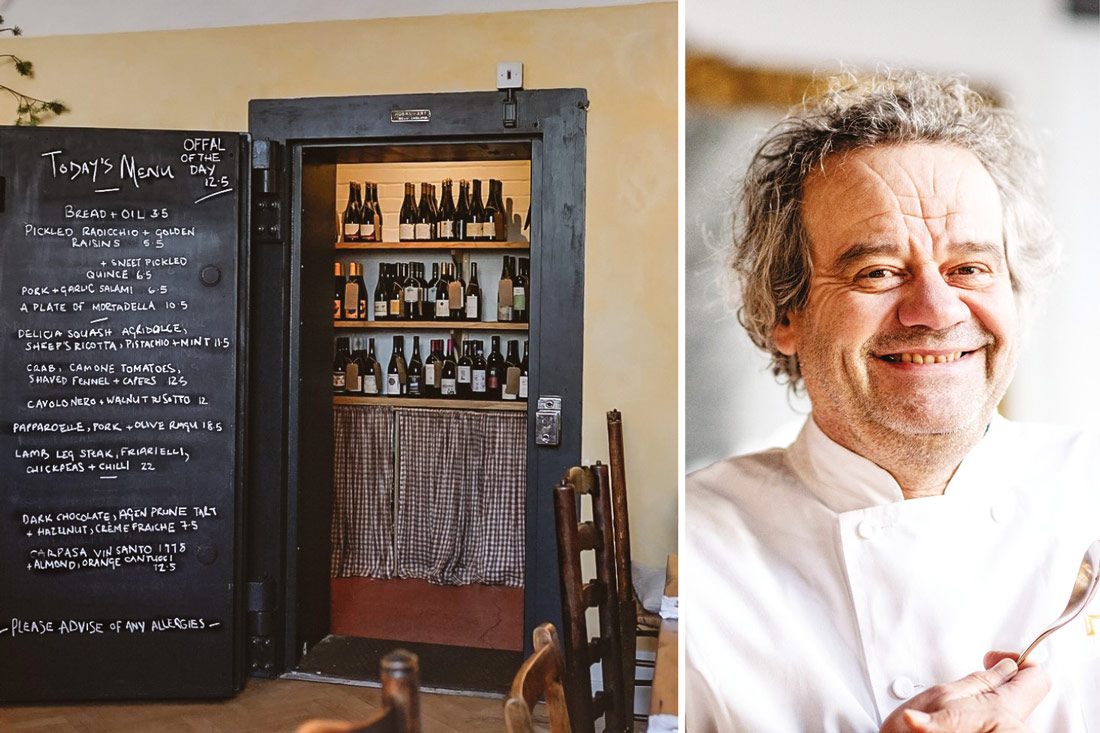 Mark Hix, chef owner of The Oyster & Fish House in Lyme Regis
With fantastic food and wine in a cosy relaxed dining room, Emilia in Ashburton is my favourite new addition to the West Country dinning scene. I have a London connection to Clare and Tom and what they are doing at Emilia is spot on and a perfect local eatery.
I discovered The Parlour near Bridport last year and haven't stopped recommending it since. It's hard to find good authentic Italian food outside of London – especially in the South West. Chef Simon Payne previously cooked at Zucca in Bermondsey, which sadly closed before I moved almost next door. The Parlour is great for large groups and outdoor dinning in the summer – you can camp there too.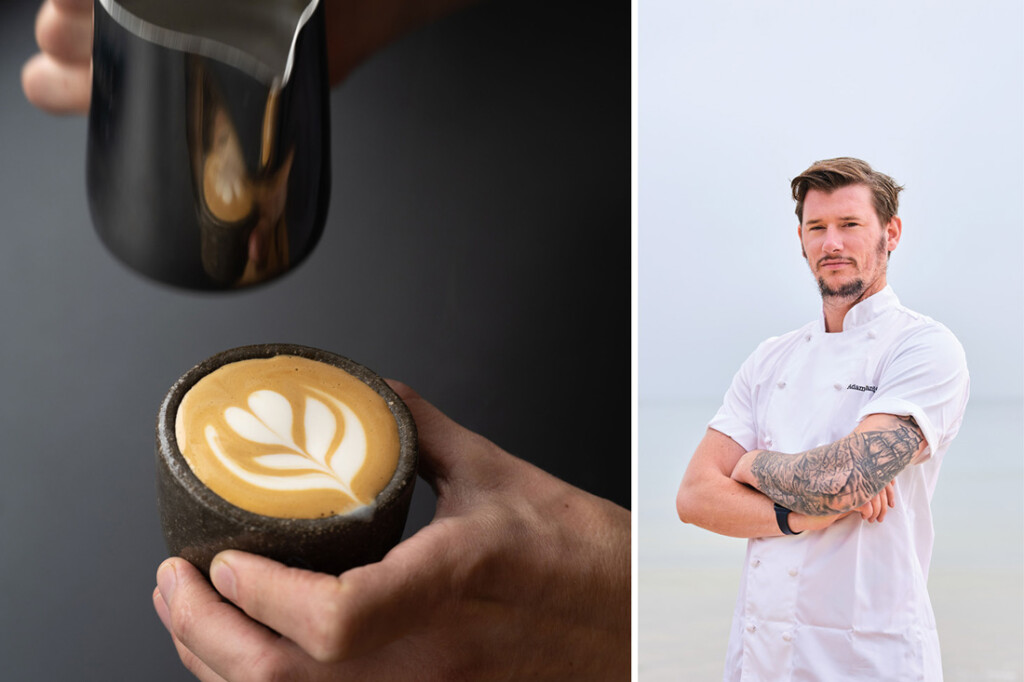 Adam Handling, chef owner of Ugly Butterfly at Carbis Bay
It's already crazy busy this year but hopefully I'll get time to visit some of my favourite Cornish venues. Lovetts in Newlyn serves the best coffee for miles and is also a great spot for a glass of wine. For a chilled-out experience, I'll go to One Fish Street in St Ives – it's an intimate bar and restaurant just off the harbour that serves fun tasting menus.

The Gurnard's Head in Zennor is a nice country pub not far from Ugly Butterfly and the food is delicious. For the perfect Sunday roast, I'll head to The Peterville Inn at St Agnes. I'm also hoping to get to Coombeshead Farm near Launceston to submerge myself in nature and eat some really good food.
Keen to stay up to date on what's new and get the heads up on the best places to eat shop and stay in the South West? Want to support independent publishing and creativity in the region? You can do both at once when you take out a subscription to the printed edition of Food Magazine. Six gorgeous issues a year, delivered to your door for just £25. Subscribe here