Marc Brunet Pascual, chef owner of Lo Rapitenc in Frome, is on a mission to share a slice of Catalan food culture with the people of Somerset
Give us the low-down on Lo Rapitenc
We serve traditional Catalan and Spanish tapas, including the classics like patatas bravas, croquetas (just like my granny would make every week in Spain), padron peppers and matrimony anchovies. There's also olives, Spanish almonds, pan con tomate (a classic Catalan breakfast dish), as well as not-so-traditional dishes such as flat iron steak and cod with romesco salsa.
In addition to the tapas menu, Thursday to Saturday we create specials from Somerset ingredients such as local mussels served with sobrasada and Somerset cider.
What inspires your cooking?
I serve dishes I love to eat myself. I travel a lot in Spain and will often encounter a dish that I won't be able to stop thinking about until I've recreated it in the kitchen. I work closely with our head chef Gareth (who previously worked at The Newt in Somerset) who also comes up with fantastic ideas and we'll work out a dish together until it's ready to put on the menu.
Current favourite dish?
Flat iron steak; we cook it with roasted shallots until it's perfectly tender. It's delicious served simply with a salad and glass of full-bodied Rioja. On Saturday nights I pray there's one spare at the end of service for my dinner.
I also can't resist the classic pan con tomate with boquerones (white anchovies marinated in vinegar rather than olive oil) with a glass of Albariño.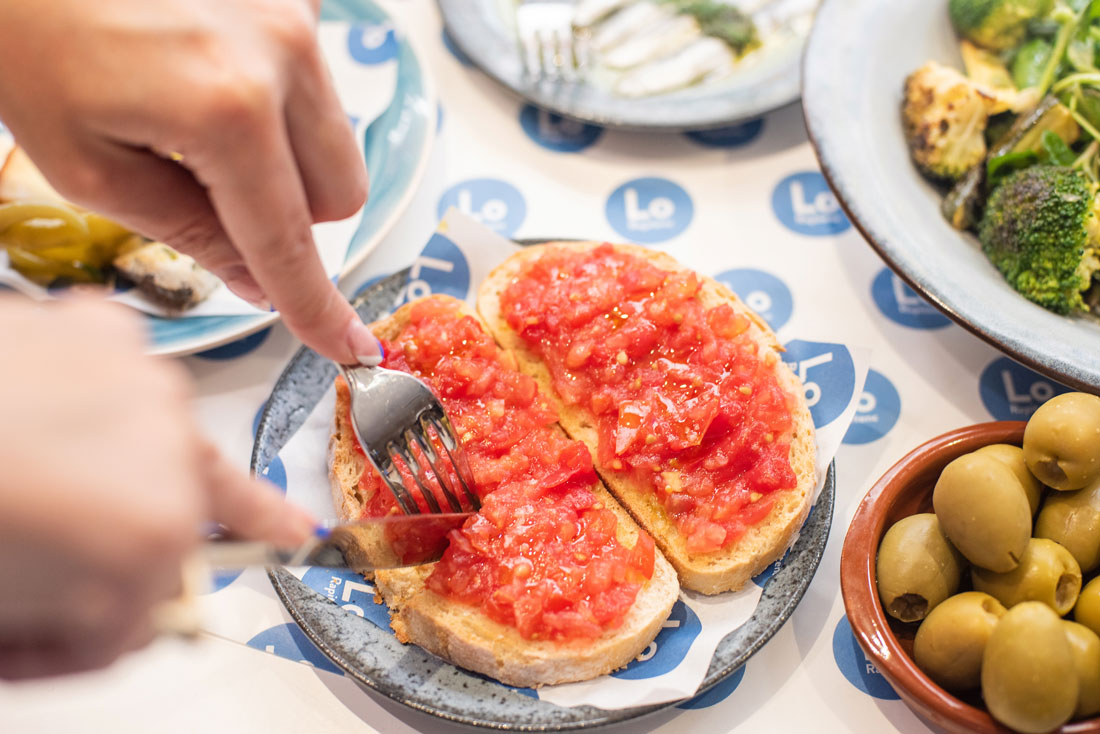 Must-try deli items?
We stock all sorts of authentic Spanish items, but the saffron, olives and pickles are always popular. Two products I'm really excited about are the rice and olive oil because they're both imported from my hometown.
Tell us about your hometown?
I grew up by the sea in La Ràpita, Catalonia. I named the restaurant after the name for someone from La Ràpita, Lo Rapitenc (or La Rapitenc depending on the use of masculine or feminine). The main industry there is rice farming and fishing, so serving and selling rice from my friend's farm is very special. My grandfather was a fantastic cook and fisherman and ran his own waterfront tapas bar in the town.
Where else do you source ingredients from?
We work with as many local suppliers as possible. On the second Saturday of every month there is a farmers market in Frome from which we source ingredients for our specials menu.
Of course, as a Spanish restaurant, we cannot fully rely on Somerset products to deliver authentic Spanish dishes. We do import specialist ingredients which increases our footprint, so we try to be sustainable in other ways. For example, we work with Loop:Frome which turns our food waste into compost.
Why Frome?
My wife and I lived in Bristol for a few years but we wanted to move somewhere quieter. We discovered Frome and loved it, so we made the move. It was my love of food that led me to open Lo Rapitenc in 2021. I wanted to share the feeling of spending hours at a bar with friends eating, drinking and savouring the experience.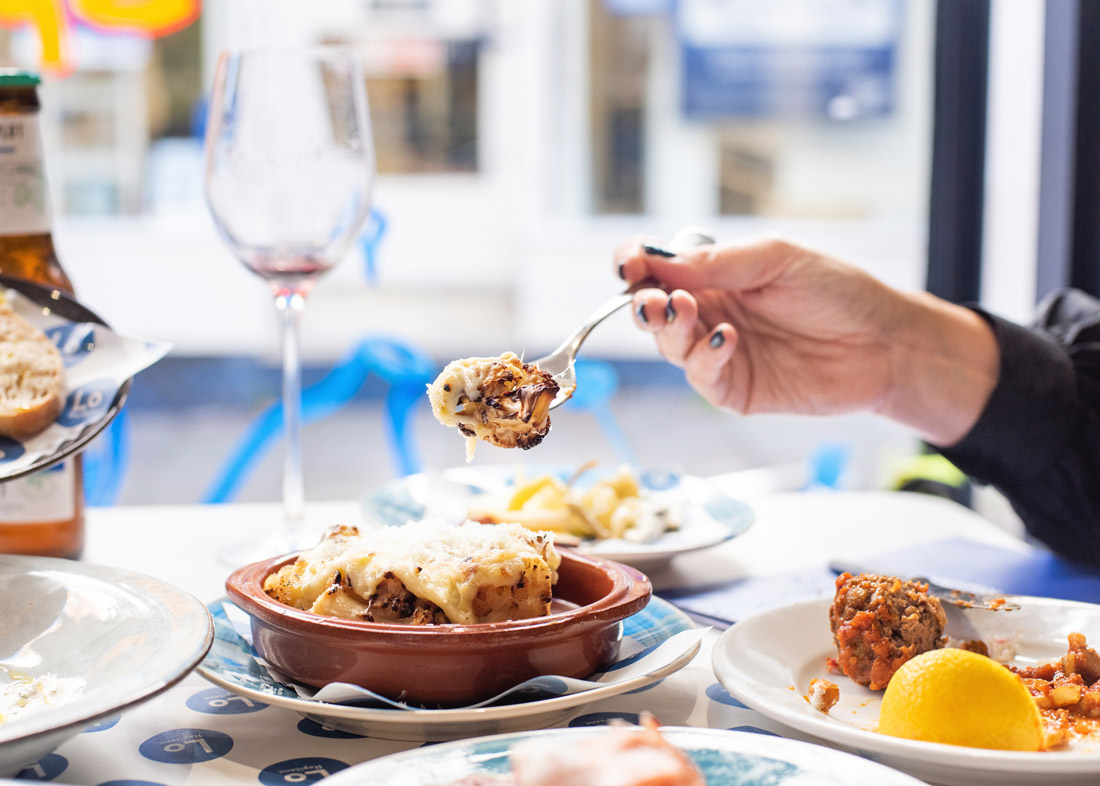 Your most-read recipe book?
Catalan Cuisine by Colman Andrews. It's so much more than a recipe book: it explores the traditions and history behind the food and has inspired many of my own dishes.
Favourite place to eat out?
Hakkō House in Frome. It's a family business and their Japanese food is wonderful. I haven't actually eaten inside the new restaurant yet as Lo Rapitenc is so busy, but I've had their sushi many times when they've traded at the local market.
Best staycation spot?
I'm happiest with my wife and our girls holidaying in Cornwall or in the field of any festival.
Guilty food pleasure?
I don't have a guilty pleasure because I think food should always be a pleasure. But if I really had to choose, perhaps a kebab or a Domino's.
What would we find in your fridge?
We're fortunate that we own a deli so we can sneak delicious chorizo and cheeses home. There's also a freezer full of fresh local fish.
Desert island meal?
A really great pizza made from the finest ingredients. It wouldn't be Domino's but I would copy the 50/50 topping idea and have half pepperoni and half margherita. On the side, an ice-cold glass of Coca Cola.
Future plans for Lo Rapitenc?
I want more people to know what we're about and what our food is like. More generally, I'd like people in the UK to be able to and want to spend more money on eating out, as right now it's a real struggle for restaurant owners.