We crack the crab with Nigel Bloxham, former fish supplier to the stars (Keith Floyd was a regular customer) and founder of Crab House Cafe in Dorset
What's the secret to Crab House Cafe's success?
When I took on the site it was just an oyster shed, but I turned it into the type of place I like to eat in. I never expected the success we've had, I thought it would be something I did for two or three years, but it's still going strong almost two decades later.
Our menus have always been inspired by whatever fresh fish and shellfish we can source from the surrounding waters that day. We work with fishermen who use non-powered boats (basically rowing boats), so it's a truly sustainable way of catching seafood and the quality is always fantastic.
Why is the restaurant so popular?
We listened to our customers and delivered what they wanted: somewhere they could enjoy good food, be comfortable and not pay over-the-top prices. We have a varied customer base, but no matter their background they all come here for top-notch fresh fish and shellfish. It's rather special to welcome a real mixture of people who share the same passion for great food.
Are diners ever expectant of what should be on the menu?
Sometimes, particularly with prawns. We rarely have prawns on and only include them when they're caught locally, which is only during certain times of the year. When we do have them on the menu, it's often not what the customers expect as I will never serve blood-red "sustainable" MSC prawns from Madagascar. Food miles and supporting the local fishing community is hugely important to me and the team. Fishing communities are dying because they haven't got the support, back-up or customer base – that's something we're trying to change.
How can fishing become more sustainable?
We must eat everything we catch. If it comes out of the water it's going to die, so we must ensure it's used. And we need to use as much of the fish as possible; at Crab House Cafe we fry the bones to make crackling, use fish heads to make stock and recently tried using sardine guts and heads to make fermented red garum fish sauce. We practice nose-to-tail cooking whenever we can.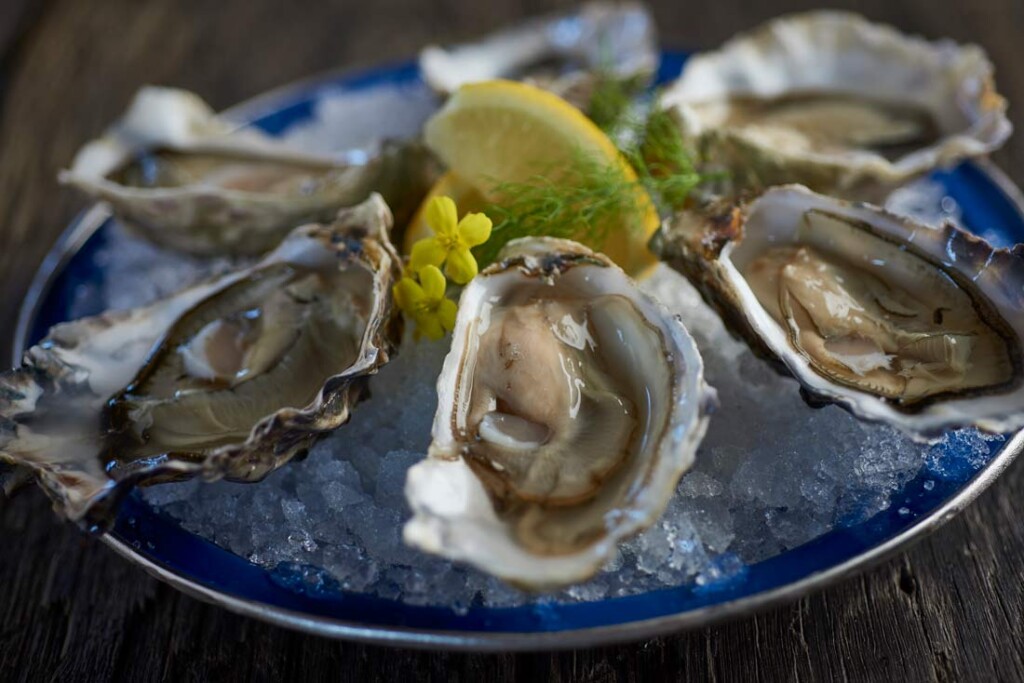 Tell us about Crab House Cafe's famed Portland oysters
We have our own Portland oyster beds in front of the restaurant which produce oysters with a distinct delicious taste. We've improved the oyster bed system over the years: when we took over we replaced the metal racks with plastic mesh baskets so the oysters could move around more freely and also replaced the wooden post on which the oysters hang with one made out of recycled plastic from the beach. The oyster farm provides a fantastic man-made nursery for other species like sea bass and small crab. We also gather the seaweed that grows on the baskets to make infused tartar sauce and salt.
Top tips for sourcing fish?
Use a coastal supplier and visit the fish counter if you can. Talk to the fishmonger and build a relationship with them; ask what's in season and for their advice on what tastes good at this time of the year.
Top tips for cooking fish?
Don't be nervous and overcook fish as you can always put it back in the oven or the pan. Don't be tempted to eat it straight away either because, like a good steak, you need to let the fish rest so it retains its moisture and flavour. Aim to undercook it very slightly as it will continue to cook for two or three minutes while it rests.