Genuinely intriguing dishes that prompt you to stop and think about each component make the opening of this much‑anticipated restaurant worth the wait, says Kathryn Lewis on Crocadon
What's the draw?
Putting together a feature earlier this year on where chefs plan to eat out in 2023, the name that came up more than any other was Crocadon. Many of the South West's best chefs were following Dan Cox's regenerative farming project on the Cornwall/Devon border and eagerly anticipating the opening of its restaurant.
The ex‑L'Enclume chef took on the 120‑acre farm in St Mellion in 2017. With an ambition 'to celebrate the connection between food and agriculture', Dan worked on restoring the health of the soil, introduced rare and heritage‑breed cattle and sheep, and even established an on‑site microbrewery and pottery.
The restaurant, housed in a converted cattle barn, finally opened in February 2023 and via innovative evening tasting menus (Thursday to Saturday) and Sunday feasting lunches is serving almost exclusively homegrown and home‑reared produce on own‑thrown pottery.
Who's cooking?
Prior to taking on Crocadon Farm, Roux Scholarship winner Dan worked for the Simon Rogan Group. While some of his seven years in the Lake District were spent in the kitchen of three‑Michelin‑starred L'Enclume, he also helped Simon establish the biodynamic Our Farm, where he learnt many of the regenerative farming techniques he's continued in Cornwall.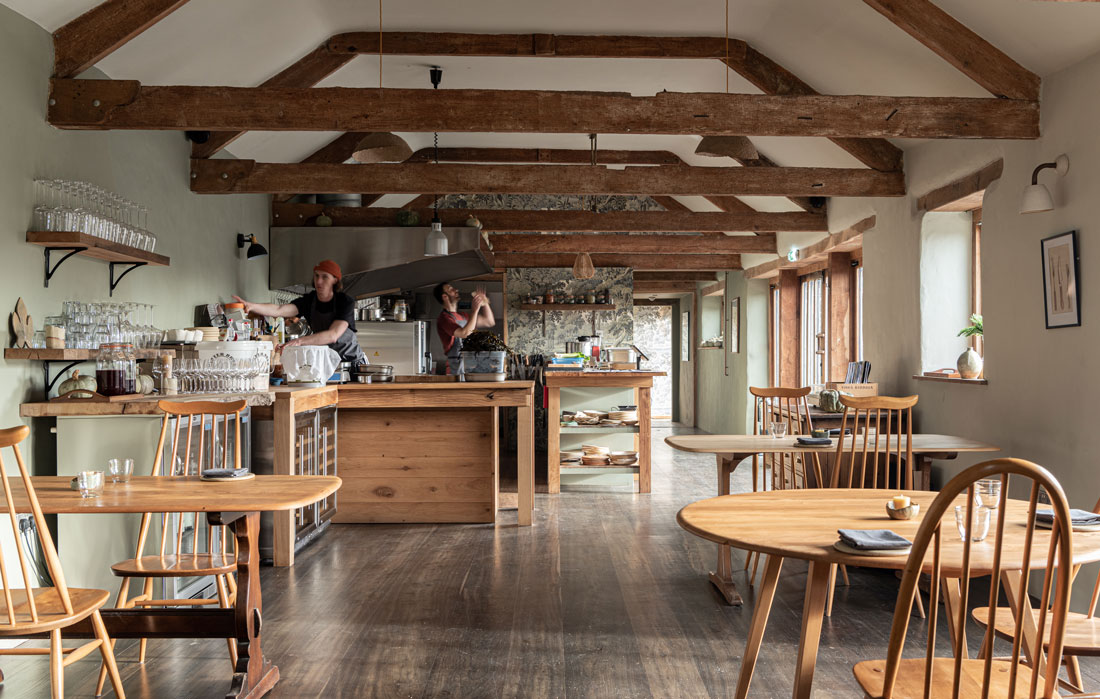 What to order?
The evening tasting menu is available in short and long formats but, if you've made the trip to this rural hideaway, it's worth committing to the full experience.
From the 14 dishes we sampled, highlights included lion's mane mushroom served two ways (raw, and lacquered with barbecue sauce and cooked over fire until meaty and umami); tiny cups of beer‑infused pastry filled with smoked cultured cream and sweet dehydrated carrot; a silky smooth chicken flan topped with crisp skin; and hand‑dived Start Point scallops in a honey and fermented dragon chilli sauce, served with delicate slices of pickled squash and a squash puree.
Each dish was artfully composed to contrast bitter, sweet and acidic flavours, with everything on the plate serving a purpose. Dan and team preserve as much of the farm's harvest as possible, so many dishes feature pickled, fermented and cured ingredients. If you shy away from bold contrasting flavours this may not be your bag. However, if you're thrilled by genuinely interesting dining experiences that make you stop and think about each component and how it made the journey from soil to plate, you're going to love it.
Food's tip
Book somewhere to stay nearby so you can lean into the drinks pairings. The team source an exciting selection of natural and biodynamic wines and ciders from small‑scale producers such as Ripe (which makes its wild‑fermented cider at Crocadon Farm). Non‑alcoholic options are available too.