Our first roundup of chef recommendations was such a hit that we've asked a few more hero chefs to reveal the South West restaurants on their 2023 hit list. Notes app at the ready …
Margot Henderson, chef owner of The Three Horseshoes Batcombe
I'm very excited to visit The Old Pharmacy in Bruton. It looks like the perfect spot for lunch or supper – gentle food made with lots of love. The Prickly Pear [also in Bruton] is a firm favourite for delicious Mexican food. I've popped my head in but would love to go for the full experience. When I briefly visited I tried one of the brilliant cocktails, a sort of Bloody Mary made with tequila and lager – it was very uplifting.
I can't wait to visit Argoe in Newlyn, Cornwall. Chef Ben Coombs is brilliant and used to work at Rochelle and Rochelle ICA. His food is beautifully straightforward; he's a talent with so much passion and knowledge. I am also desperate to get to CAST in Helston.
Back in Somerset, I've heard great things about Holm. The food from chef Nicholas Balfe is so good – it's contemporary and uses great produce with loads of love.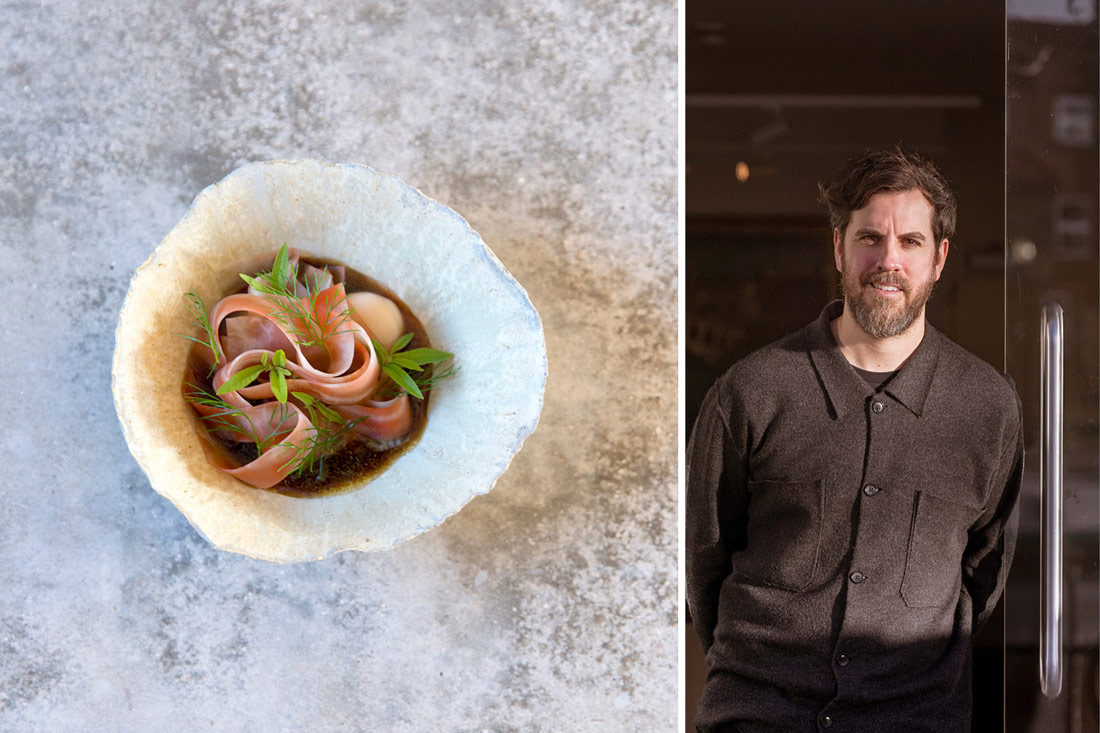 Peter Sanchez-Iglesias, chef owner of Casa and Paco Tapas in Bristol
The 2023 opening I'm most excited about is Crocadon in Cornwall. Dan Cox has gone from one extreme to another, leaving the bustling London restaurant scene for rural Cornwall. Over the past five years, Dan has been setting up a self-sufficient restaurant in St Mellion and I've been down to visit a couple of times. It's due to open in February and I think it's going to be one of the South West's most sought-after venues once it's up and running.
My mate Josh Eggleton relaunched The Pony in Chew Magna at the end of January. There are a lot of chefs who say they champion local produce but Josh is the real deal. He's built an amazing food culture in the area and is growing a lot of the produce for the restaurant himself. Josh is going to be in the kitchen too, so I'm buzzing to visit.
I've also been dying to eat at Osip in Bruton since it opened. Merlin's great and I loved his cooking in London so I looking forward to seeing what he's doing in Somerset.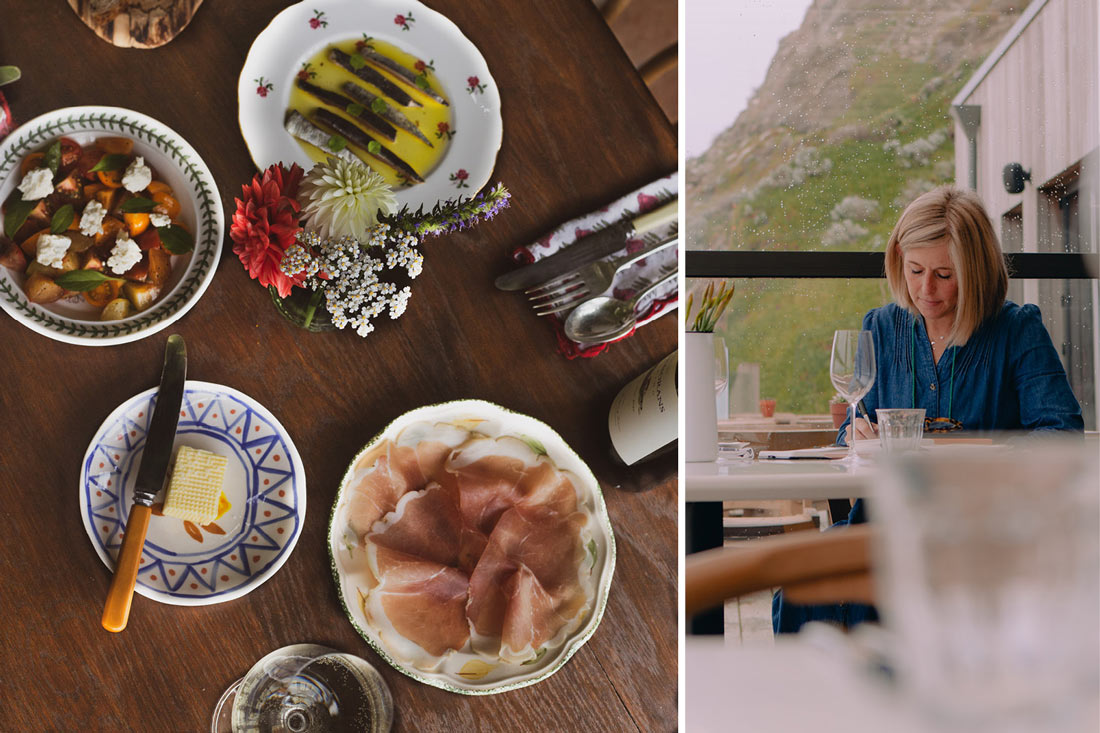 Emily Scott, chef owner of Emily Scott Food in Cornwall
This year I'd really like to visit Glebe House in east Devon. It has everything I love: a kitchen garden, beautiful rooms and a wonderful ethos. It has a real sense of place and the team clearly put a lot of thought and consideration into everything they do. Part of the joy of eating out is being able to book a room and stay there, so I'm looking forward to carving out some time to visit.
I'm also excited about Crocadon in St Mellion, Cornwall. Similar to Glebe House, homegrown produce is at the heart of what they do and founder Dan Cox clearly has a lot of talent and passion. I've heard the Sunday lunch is very good – it's nice to have a change of setting from the traditional pub roast.
Closer to home, I love The Gurnard's Head in Zennor which has become a bit of a bolthole for me. I'm good friends with Charles [Inkin, the owner] and he's been a huge supporter of my career. I'm also a big fan of Pavilion Bakery in Newquay. We've been working with them at Emily Scott Food for about a year and their bread is incredible.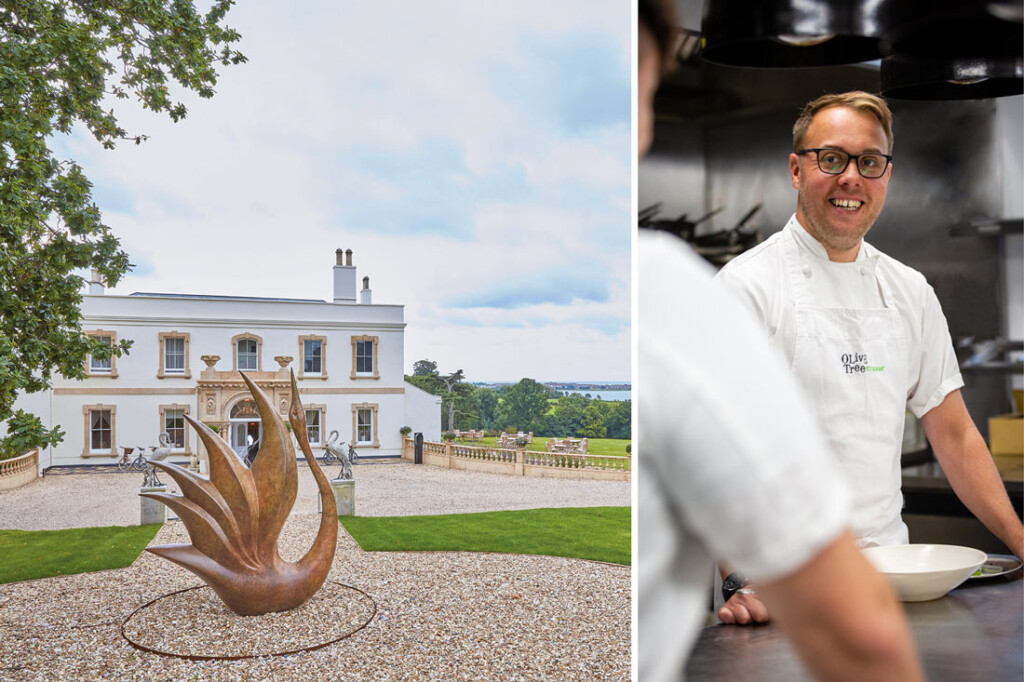 Chris Cleghorn, executive chef of The Olive Tree Restaurant in Bath
My wife and I have young kids so we don't get to eat out as much as we'd like to – so when we do it's usually somewhere special.
There are quite a few restaurants in Bristol on my list for 2023. I'd like to go back to Wilsons as my first visit was not long after it opened and I'd love to see how head chef Jan Ostle's food has evolved. I really enjoyed The Pony Bistro so I'm looking forward to eating at Josh Eggleton's newly renovated The Pony in Chew Magna. A visit to Casa is definitely on the cards, too, as I love its sister restaurant Paco Tapas.
My wife will murder me if we don't finally make a trip to Devon to stay at Lympstone Manor. I worked for Michael [Caines, chef owner] for years and I've cooked at Lympstone for a number of Trencherman's Guide events, but still haven't found time to go and experience it for myself. I'd also like to get down to Cornwall to eat at Outlaw's in Port Isaac again and to try out Ugly Butterfly by Adam Handling at Carbis Bay.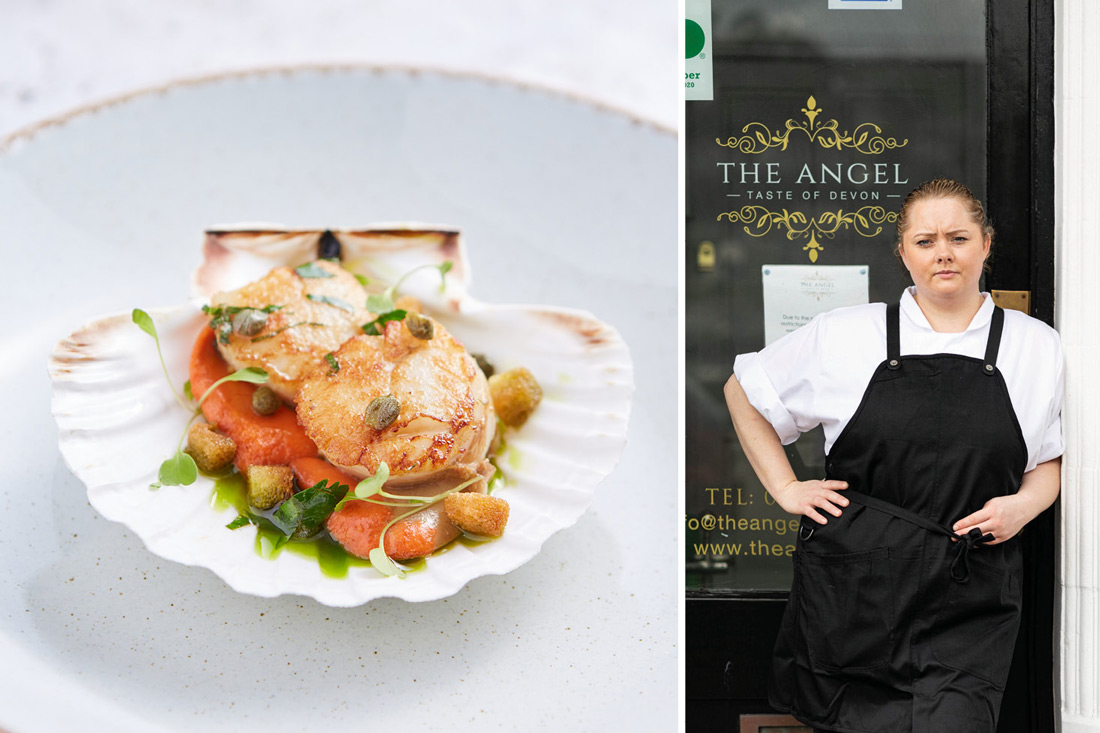 Elly Wentworth, executive chef of The Angel – Taste of Devon
I'm very lucky to be based in Dartmouth and have some incredible restaurants nearby. I'm a massive fan of Luca's cooking at Andria – his small plates set-up hits the spot and it's a lovely little restaurant – so I'll definitely be making another visit this year.
I would love to go and see Harriet Mansell at Robin Wylde in Lyme Regis. I hear amazing things about her food and it's great to see another fantastic female chef representing the South West.
I recently dined at Boringdon Hall and Scott Paton's food is always incredible. He creates an amazing experience in a very special setting. And for the best coffee it has to be The Curator in Totnes – its handmade sandwiches are the perfect partner to its own-roasted coffee.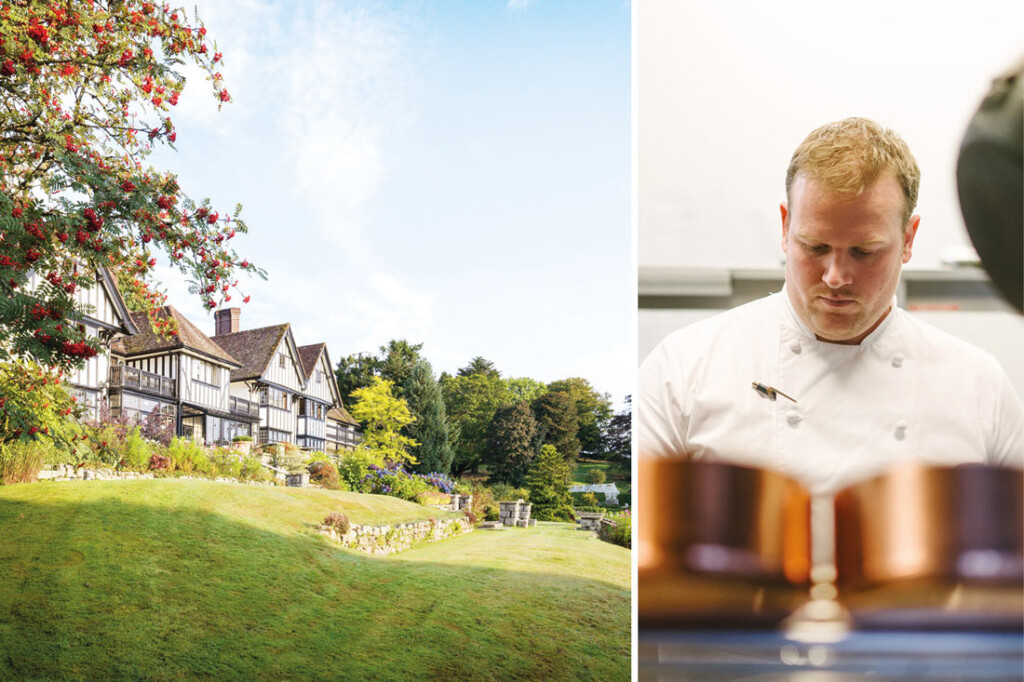 Scott Paton, head chef of Àclèaf in Devon
When I'm deciding where to eat out in the South West, I look for places where I can switch off from work and enjoy a really good meal – I'm not there to conduct research or scrutinise other chefs. I don't stress when I hear a famous chef is in the dining room at Àclèaf because I know they probably feel the same and are simply happy not to be cooking.
This year I'd like to go back to Gidleigh Park in Devon. It's gone somewhat under the radar recently; when Chris Eden took on the role of head chef he had to rebuild its reputation. I ate there just before lockdown when he hadn't been there long so I'm excited to see what he's up to now.
The much-talked about Coombeshead Farm near Launceston is only a mile from my home but I still haven't managed a trip so I'd love to give it a whirl. A restaurant with a similar ethos that I've had on my radar for a while is The Ethicurean in Somerset.
I must also give a mention to my former mentor Matt Mason . I visited Winslade Manor last year with a large group for my mum's birthday but I'd like to go back with my wife for a more intimate meal.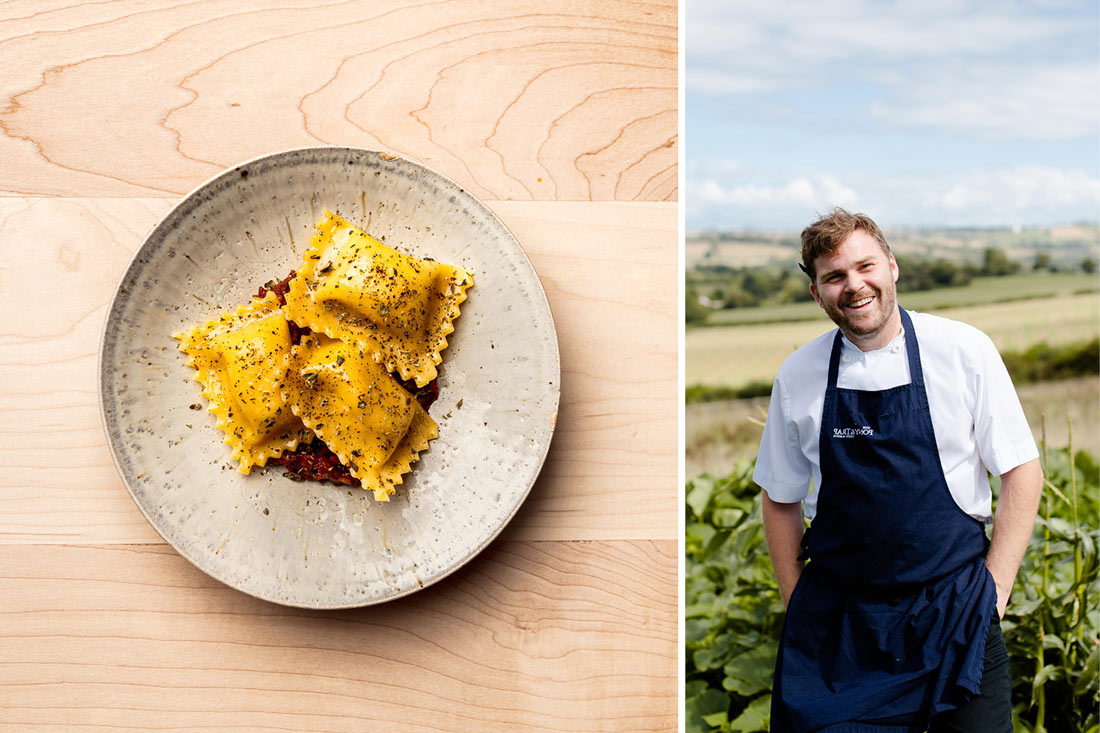 Josh Eggleton, chef owner of The Pony near Bristol
Casa is definitely top of my list for 2023. The reimagined restaurant is a fresh start for Peter [Sanchez-Iglesias], who's gone back to his roots and is serving knock-out Italian food.
For a great view with an even better drinks selection, The Pump House is always a good call. The food's great too, with the team cracking out some amazing seasonal dishes – it's a cornerstone of the Bristol dining scene. Finally, Namak on Mina Road [also in Bristol] is worth seeking out for top-notch Indian cooking.
Keen to stay up-to-date on what's new and get the heads-up on the best places to eat, shop and stay in the South West? Want to support independent publishing and creativity in the region? You can do both at once when you take out a subscription to the printed edition of Food Magazine. Six gorgeous issues a year, delivered to your door for just £25. Subscribe here