Potters, Bude's wizard new fine-dining restaurant, casts a spell on Jo Rees
What's the draw?
Seriously accomplished and artful cooking served in casual Scandi surroundings.
The gastronomic reputation of the north Cornwall coast that centres on Rock and Padstow has inched up the Atlantic Highway thanks to the launch of this Bude restaurant. Opening in the middle of a pandemic resulted in Potters flying under the radar of the wider South West food scene, so it's one to visit before everyone else gets in on it.
Who's cooking?
Chef owner Oly Clarke has worked at leading restaurants in the region but this is his first solo flight, and one he's undertaken with his wife Nikki.
The stars aligned when the pair discovered a substantial two-storey building in the middle of the cheerful seaside town. Giving it a thorough refurb, they've conjured an attractively understated frame to set off Oly's culinary art to its most alluring advantage.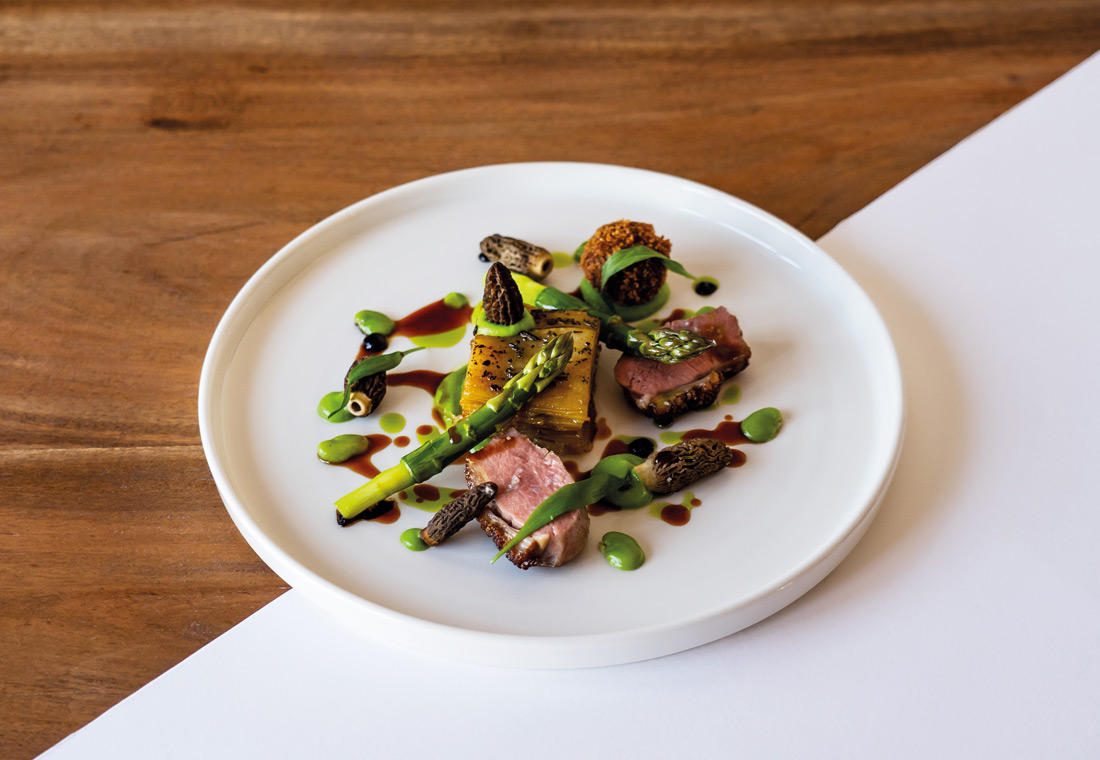 What to order?
It's evening-only so choose between the tasting menu or go à la carte, which includes a couple of extra complimentary courses flanking the starter, main and pud.
On the Taste of Spring menu, these additions took the guise of a smooth asparagus velouté topped with hazelnut, onion and parmesan (served with top-drawer homemade rolls), followed by Bude mushroom arancini and half a venison scotch egg with "brown sauce".
Hot on their heels came a picture-perfect starter of cured monkfish dotted with carrot and ginger purees and edible flowers. Mains took the form of fresh local brill served with asparagus, new potatoes and a butter and brown shrimp sauce, and a vegetarian plate of wild garlic gnocchi with morels, asparagus and radish.
By the time we'd finished the mains we were feeling elated by the assured cooking and precise yet creative presentation. Then we got to pudding. It just got better. Clearly Oly has special charms in the pastry department as his muscovado tart was a clean and quivering slice of milky perfection. A golden burnt Cornish cream with poached forced rhubarb and rhubarb sorbet tried gamely to keep up – and succeeded.
Food's tip
Potters is going to be rammed this summer so head over before the tourist season starts in earnest. Factor in time to enjoy a cocktail in the downstairs bar. Its neat list includes an aromatic house Negroni and a couple of non-alcoholic options such as a Pentire Collins.