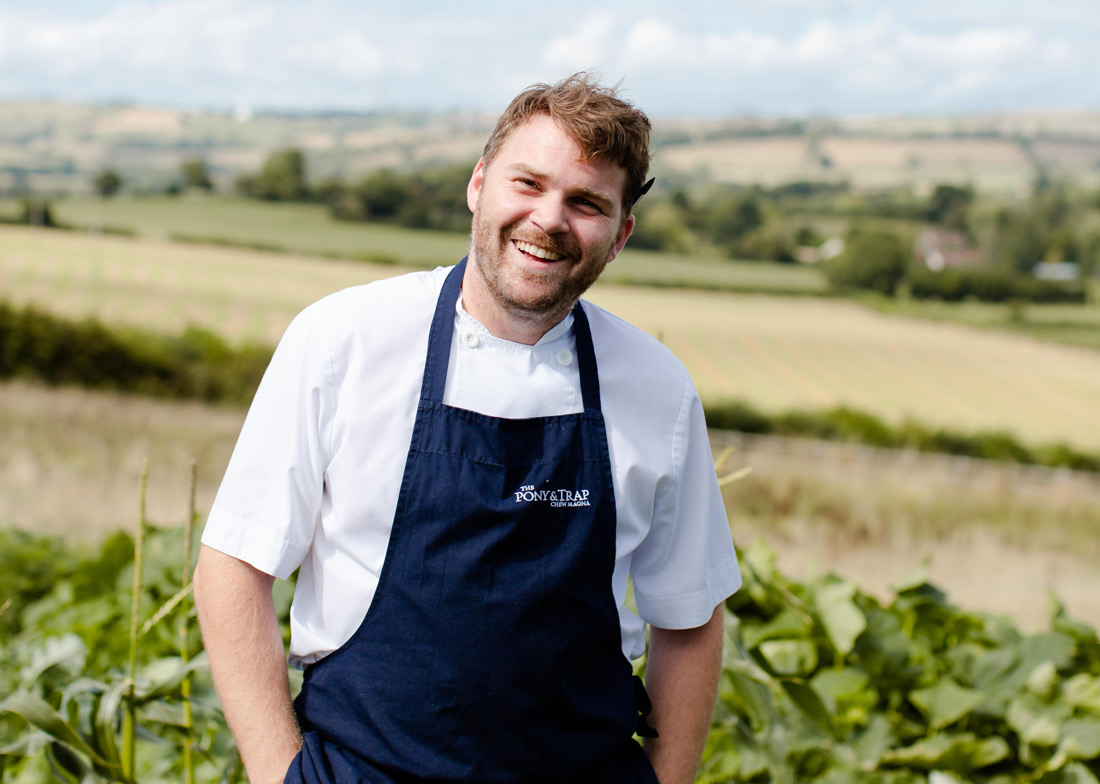 A raft of cooking talent will host cook-along classes to raise money for Bristol's Aid Box Community, a charity supporting asylum seekers and refugees
For many, the joy of cooking comes from experimenting with new ingredients and learning fresh culinary techniques. Bristol's Aid Box Community cook-along online classes give ambitious homecooks the opportunity to glean tips from some of Bristol's top chefs and learn more about traditional cuisines from around the world. The best part? 100 per cent of the profits from the masterclasses supports refugees and people seeking asylum via essential living items and wellbeing services.
Each of the eight 90-minute cookery classes is hosted by a refugee chef assisted by a top chef. Bristol Fire School's Genevieve Taylor will be supporting cook Salha as she prepares a Sudanese classic aswad salata (aubergine salad), while Josh Eggleton (pictured top) from The Pony Chew Valley will be rustling up Pakistani samosas with cook Imran. As well as learning how to make the dishes themselves, attendees will learn the stories and culture of the refugee chefs.
'I'm so excited to introduce people to Syrian cuisine and explain our food culture,' says Ayham, who will be cooking up the Syrian dish kebab kazan with the support of chef Jo Ingleby. 'Kebab kazan is from the origins of Syrian cuisine culture, which relies on mixing the rich flavour of meat with the unique taste of vegetables, and a well-thought-out touch of spice.'
With Valentine's Day and Mother's Day just around the corner, Aid Box Community is encouraging people to forego the traditional flowers and chocolates in favour of gifting loved ones a unique foodie experience that supports a worthwhile cause.
The live cook-along classes start from March 1. Individual sessions are priced at £30, or you can book a block of eight lessons for £160 (£20 per session).