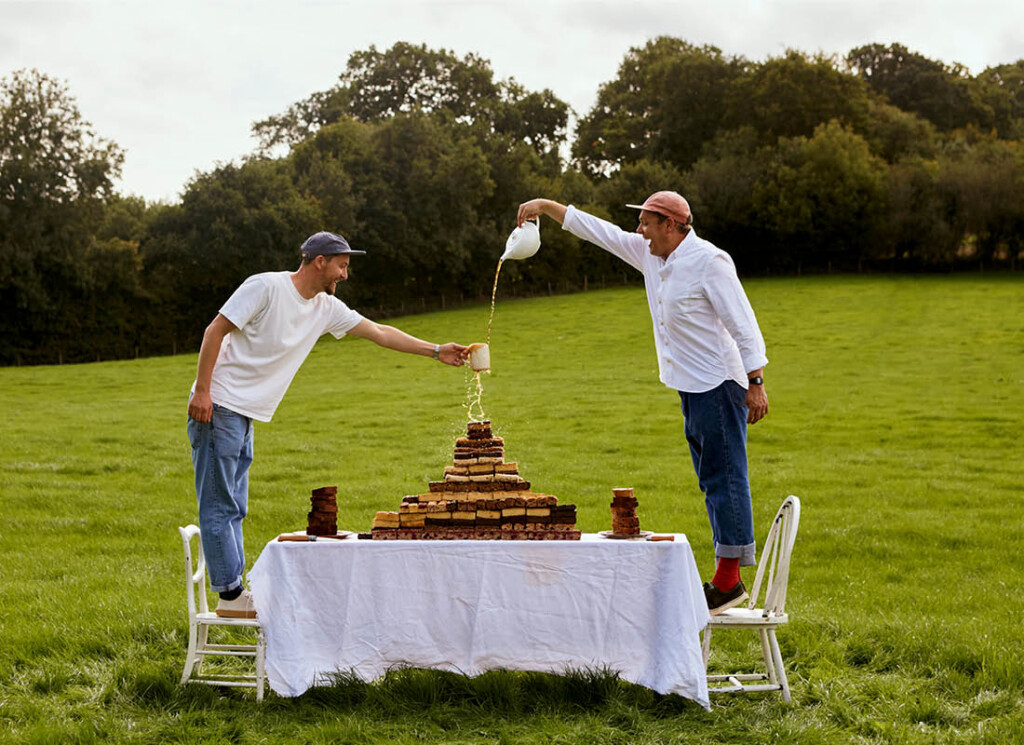 Exeter's hero cafe The Exploding Bakery announces epic line-up of chef takeovers this summer
Co-founders Tom Oxford and Oliver Coysh have invited notable local and London-based chefs to host a series of seasonal feasts at their vibrant venue this summer.
The first chef to take to the pass will be Owen Barratt of Monty's Deli on June 25. Owen will be rustling up deli faves including Reuben sandwiches stuffed with homemade pastrami, salt beef, sauerkraut, melted Emmental and lashings of nose-tingling Monty's Deli mustard. The pud will be Devonshire ice cream sandwiched in The Exploding Bakery's famed brownies. Hoppy drops from Harbour Brewing Co and low-intervention wines will be available to sip throughout the feast.
On July 9 Abby Lee of London's Mambow will be in Exploding Bakery's kitchen crafting a Malaysian-style supper in the form of dishes such as siew yuk (pieces of crispy pork belly) to dip in a fiery ginger chilli sauce, along with sambal hijau (a green sambal made with bird's eye chillies and fresh lime leaves). Devonshire coconut ice cream in a brownie sandwich will end the evening on a deliciously sweet high. Sippables include chilled natural wines and beers.
The next pop-up event sees south Devon chefs Jane Baxter and Sam Miller (formerly of Riverford Field Kitchen and founders of Wild Artichokes in Kingsbridge) at the helm, preparing a rustic Puglian feast for guests on August 20. An evening of high-quality indulgence kicks off with an Italian antipasto spread and primi pasta, before moving on to grilled meat and fish dishes, and ending with a traditional Italian dolce.
Clare Lattin and Tom Hill of Ducksoup and Little Duck will round off the gourmet summer sessions in style, by throwing an alfresco lunch at Find & Foster's apple orchard, Cider House. Guests at the special end-of-summer lunch can expect a Gascony-inspired harvest feast within a beautiful natural setting. Gastronomic thrills include an apple aperitif followed by wine, bread, a harvest soup and roast chicken. September event date to be announced.
'We're looking forward to a summer of feasting with friends and family, and we've invited an incredible line-up of chefs from London and the south coast to help us do just that,' said The Exploding Bakery co-founders Tom and Oliver. 'Each menu is made up of delicious signature dishes, from the legendary Reuben sandwiches from Owen at Monty's Deli to Abby's Malaysian-style feast. After a long winter, it's the perfect time of year for a bit of celebration.'
Book your tickets at www.explodingbakery.com
---
The pandemic has significantly affected advertising revenue in the publishing industry. If you would like to support Food Magazine, why not take out a subscription to our beautiful print edition which we'll deliver to your door? Subscribe here for just £25 per year.