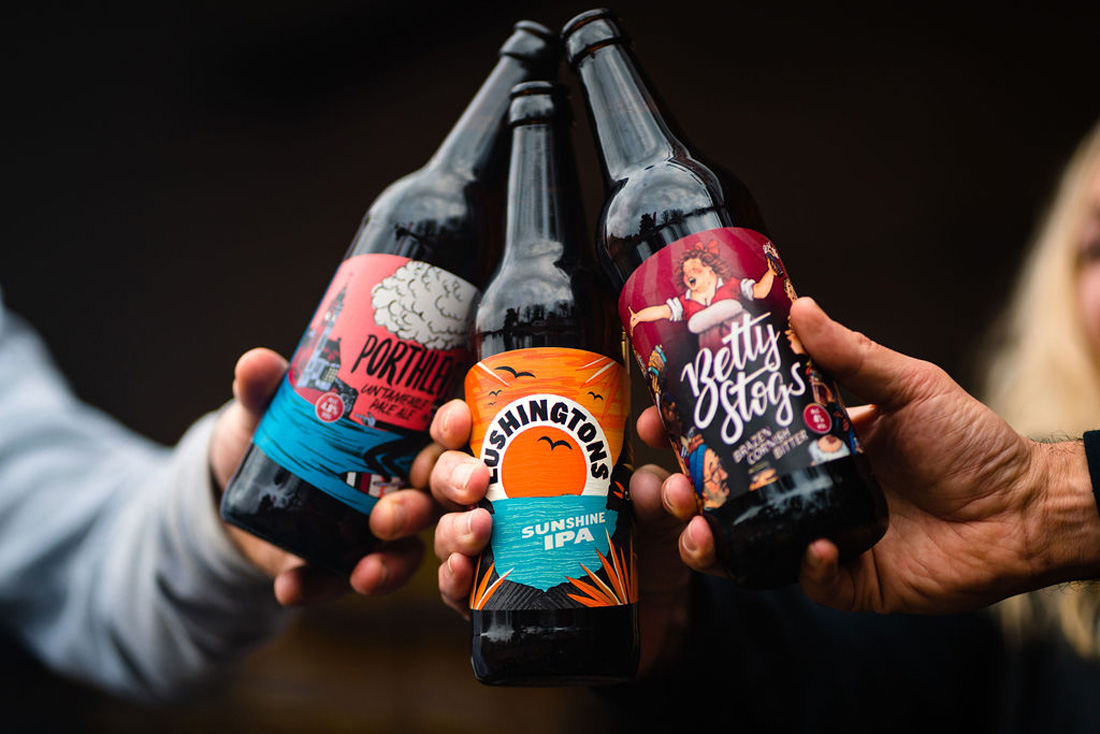 Skinner's Brewery in Cornwall has launched a Crowdfunding campaign to raise £100,000 to help it survive until pubs reopen in May
Beer lovers rallied around to support Skinner's Brewery when it launched a Crowdfunding campaign on March 1, raising a staggering £35,000 in just 24 hours for the indie Truro brewery.
The team at Skinner's set an ambitious target of £100,000 which they say is needed to keep the company afloat until pubs are expected to fully reopen in May 2021.
Co-owner Steve Skinner said: 'This money will help keep us operational until all pubs finally reopen and our income begins to pick up again.'
Co-owner Elaine Skinner added: 'We lost about 70 per cent of our turnover last year. Not only were pubs closed, but our other income streams – like brewery tours and our newly refitted tap room – were all decimated. We've fought tenaciously to secure the future of the brewery for a year now and we can see light at the end of the tunnel – we just need help getting over the final hurdle.'
The money will not only support the day-to-day running of the brewery but will also allow the team to start brewing a wider range of beers again. If they hit their £100,000 target, they'll also invest in a canning line which will open up the brewery to a whole new world of hoppy opportunities.
'We're not asking for handouts; we're asking for a leg-up over the final hurdle and into that bright future where we can all raise a pint together again,' said Steve.
In return for supporting the campaign there are lots of rewards up for grabs, including tickets to the Skinner's Piss Up in a Brewery Party (to be held once restrictions ease), Pub at Home kits, brewing experiences and more.
You can support the Skinner's Brewery Crowdfunding campaign here.