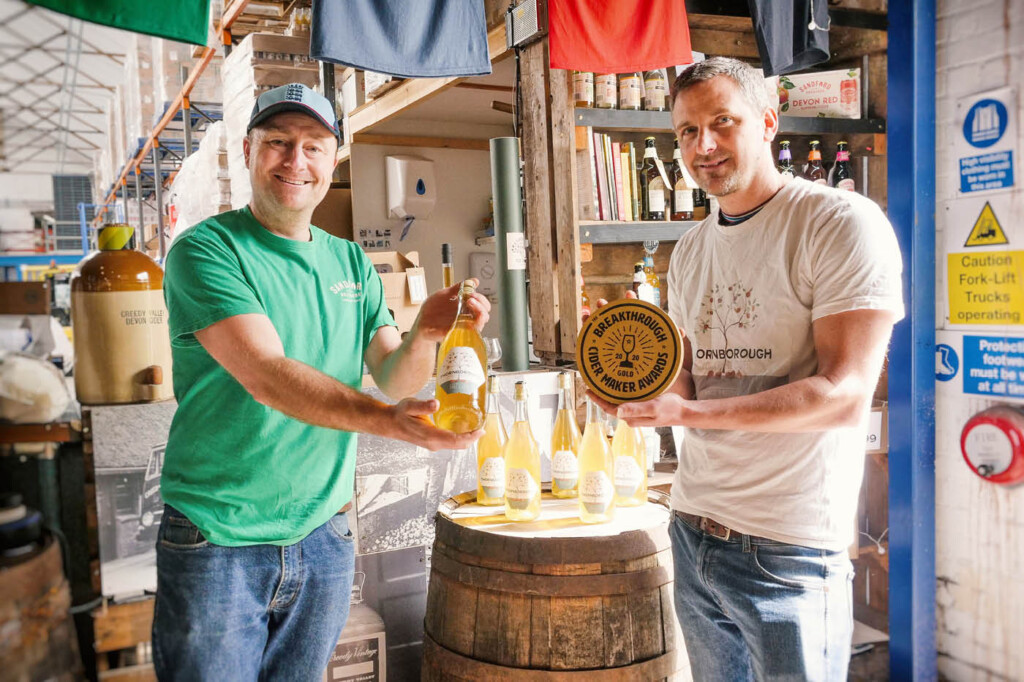 Entries are now open for the 2022 Breakthrough Cider Maker Awards (BCMA) which are free to enter for inveterate and novice cider makers. The awards, launched by Devon's Sandford Orchards last year, aim to recognise and celebrate excellent quality whole-juice ciders from around the UK.
Barny Butterfield, chief cidermaker at Sandford Orchards, said: 'The Breakthrough Cider Maker Awards are nothing like any other cider competition. It's the competition that I wish I could have won when I was starting out. Without a budget, without much help and support, it can be really daunting trying to get started in any career, let alone cider.
'The winners of these awards benefit from priceless help on the journey: mentoring, advice on strategy and branding, technical help with cider production and guaranteed listing in both on and off trade. This is an award with the kind of bankable bonus that doesn't grow on trees.'
The prize includes business strategy mentoring with Barny, a retail listing at Devon's Darts Farm, on-trade listing with one of The Stable restaurants, £500 to spend with Vigo limited, mentoring from cider makers, and a Sandford Orchards winner limited-edition cider.
'The BCMA is a slingshot prize to a cider maker that the judges feel has the kind of promise, purpose and potential to go to the next level,' added Barny. 'We were overwhelmed by the high standard of entries last year and look forward to meeting even more dedicated fledgling producers this year.'
The winner of the inaugural awards was Thornborough Cider whose owner, Kingsley Ash, said: 'It has had a hugely positive impact on our business. Any cider makers with ambitions for growth should definitely apply.'
The awards are free to enter and open to cider makers producing between 3,000 and 15,000 litres of cider per year. All entrants will receive detailed and actionable feedback on their submission.
'Bringing cider makers together is always brilliant for sharing ideas and dreaming up plans which we all hope will bring the joy of cider to more and more people,' added Barny. 'By supporting the energetic future of cider across the country we hope to reach out to curious wine, beer and spirit drinkers and grow the love for this marvellous drink.'
The closing date for applications is February 28. Enter here.