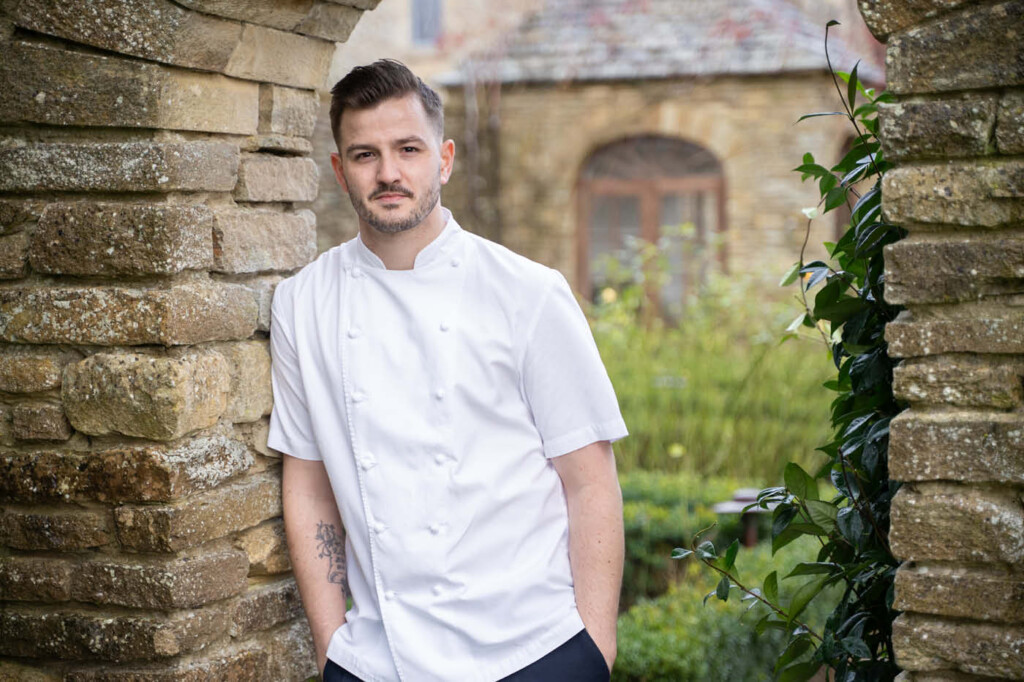 Ricki Weston announced as new executive chef of Michelin-rated Whatley Manor in Wiltshire
Following the departure of Niall Keating, Ricki Weston has been named as the new executive chef of Grade-II listed country house hotel Whatley Manor in Malmesbury.
Ricki started his culinary career in 2010 as commis chef at White's Bar & Kitchen in Steyning and rose through the ranks at notable restaurants across Sussex including Wabi and South Lodge Hotel in Horsham. Leaving Sussex, he joined the team at Michelin-starred Restaurant Sat Bains in Nottingham as chef de partie before being promoted to junior sous chef. In 2018, Ricki joined the team at Whatley Manor as sous and was appointed head chef in 2020.
In his new role as executive chef, Ricki will oversee both The Dining Room and Grey's Brasserie at the eco-conscious hotel.
'I feel honoured to have been given this opportunity to head up such a quality and committed team, and in such a fabulous kitchen, all in the beautiful setting of Whatley,' said Ricki. 'The hotel has a long history of being one of the best UK foodie destinations, so I have a lot to live up to. I cannot wait to start developing my recipes and to evolving a whole new dining offering.'
Whatley Manor has become renowned in the South West for its luxury accommodation, sumptuous spa and Michelin-rated dining, while continually implementing sustainable initiatives.
General manager Sue Williams said: 'We feel very lucky to be moving into Whatley's next culinary chapter with Ricki at the helm. He brings to the role a fresh focus on the finest British ingredients and some interesting traditional cooking techniques, all of which perfectly complement our sustainability goals. I feel very excited to watch Ricki lead the team to deliver more exceptional eating experiences for our guests.'
Want to sample the new exec chef's dishes? A refreshed menu for The Dining Room will be unveiled to coincide with the hotel's reopening on February 4.