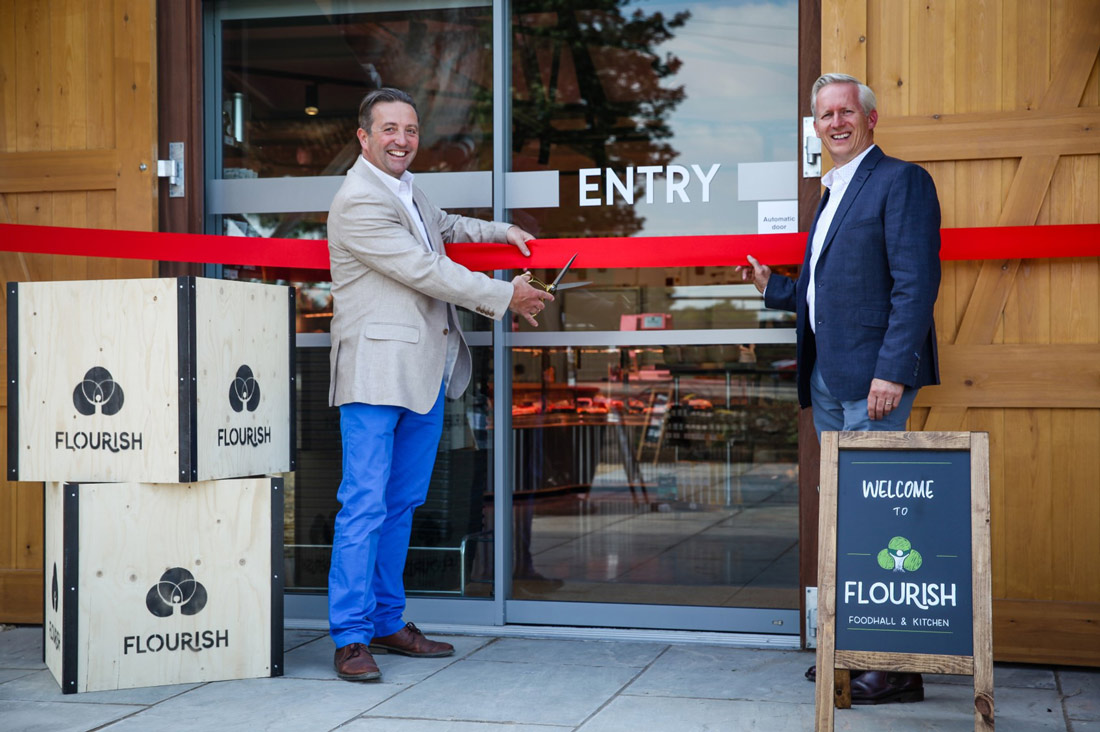 Foodies take note: Flourish Foodhall & Kitchen, a new food store and eatery, has opened near Bath and Bristol
The idea to create a planet-friendly restaurant and food store was first planted by Paul Hargreaves, chief exec of fine foods wholesaler Cotswold Fayre, and hospitality director Paul Castle. In 2020 the duo teamed up with Adam Stratton, owner of Glenavon Farm (located just off the A4 between Bath and Bristol), to transform his redundant dairy buildings into a unique spot for locals and passers-by to stop, shop and eat.
Flourish Foodhall & Kitchen opened its doors in June 2021 and features a shop stocked with artisan goodies, as well as a top-notch kitchen serving freshly prepped dishes. The new foodie destination is set to be a hit with both on-the-road gourmets gleeful to find a pit-stop offering wood-fired pizzas and savvy Somerset locals stocking up on artisan goodies.
'I'm so delighted to see the culmination of two years hard work and planning come to life with the opening of the doors at Flourish,' said Paul Castle, managing director of Flourish. 'Right from the start, we set out to be a food retailer and kitchen with a conscience, putting people and planet at the forefront of everything we do. We have recruited a passionate team and a host of fantastic local suppliers and are thrilled to finally show local customers what we are all about and welcome them through our doors.'
---
The pandemic has significantly affected advertising revenue in the publishing industry. If you would like to support Food Magazine, why not take out a subscription to our beautiful print edition which we'll deliver to your door? Subscribe here for just £25 per year.