Will you help us raise £5,000 to feed families in need this Christmas?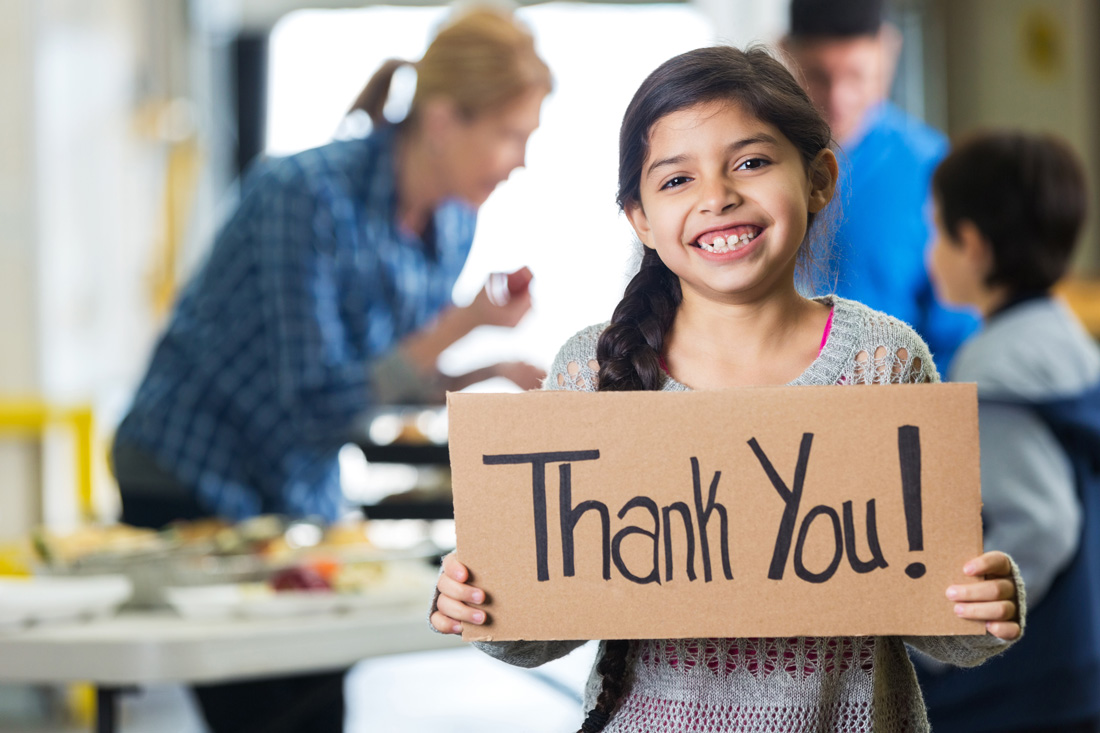 Breakfast, lunch, dinner. We don't give a second thought to some meals.
Grabbed on the go, at your desk, at the table, in the kitchen. Sometimes in a restaurant. But what else can your meal do?
It can feed a child. It can help a country-wide network of foodbanks that want change and to change the status quo. It can buy food for a family and relief from hunger.
For the price of a meal you can change someone's Christmas for the better. And that's priceless.
There are more than 14 million people living in poverty in the UK – including 4.5 million children – and this Christmas is going to be particularly difficult for many.
The Trussell Trust, the UK's largest network of food banks, expects a 61 per cent increase in the number of food parcels needed this winter.
Join our campaign – donate the price of a meal
We're supporting the Trust's work and asking if you'll also help by donating the price of a meal – whether that's your lunch or the value of celebratory dinner for two – to a family in need.
About The Trussell Trust
The charity supports a nationwide network of foodbanks and provides emergency food and support to people locked in poverty, campaigning for change to end the need for food banks in the UK.
It support over 1,200 foodbank centres in the UK – 40 in the South West – helping them provide a minimum of three days' nutritionally-balanced emergency food to people who have been referred in crisis, as well as support to help people resolve the crises they face.
Between April 2019 and March 2020, food banks in its network provided a record 1.9 million food supplies to people in crisis, an 18 per cent increase on the previous year.
They say: 'We know it takes more than food to end hunger. That's why we bring together the experiences of food banks in our network to challenge the structural economic issues that lock people in poverty, and campaign to end the need for food banks in the UK.'
Donate now
We've created a JustGiving page so it's easy to donate.
Choose your option:
Sarnie and a coffee £4.50
Cafe brunch £9.50
Restaurant lunch £19
Slap up dinner £40
Celebratory dinner for two £120
Alternatively, donate a food parcel direct to one of its foodbanks.
Don't forget that foodbanks also accept essential non-food items such as toiletries and hygiene products, helping people in crisis to maintain dignity and feel human again.
Thank you for your kindness.
Kathryn, Jo, Abi, Rosanna, Selena, Claire, Nick and the Food team x