Michelin-starred chef Michael Caines has unveiled the name and images of his new venue – due to open on Exmouth seafront in March 2021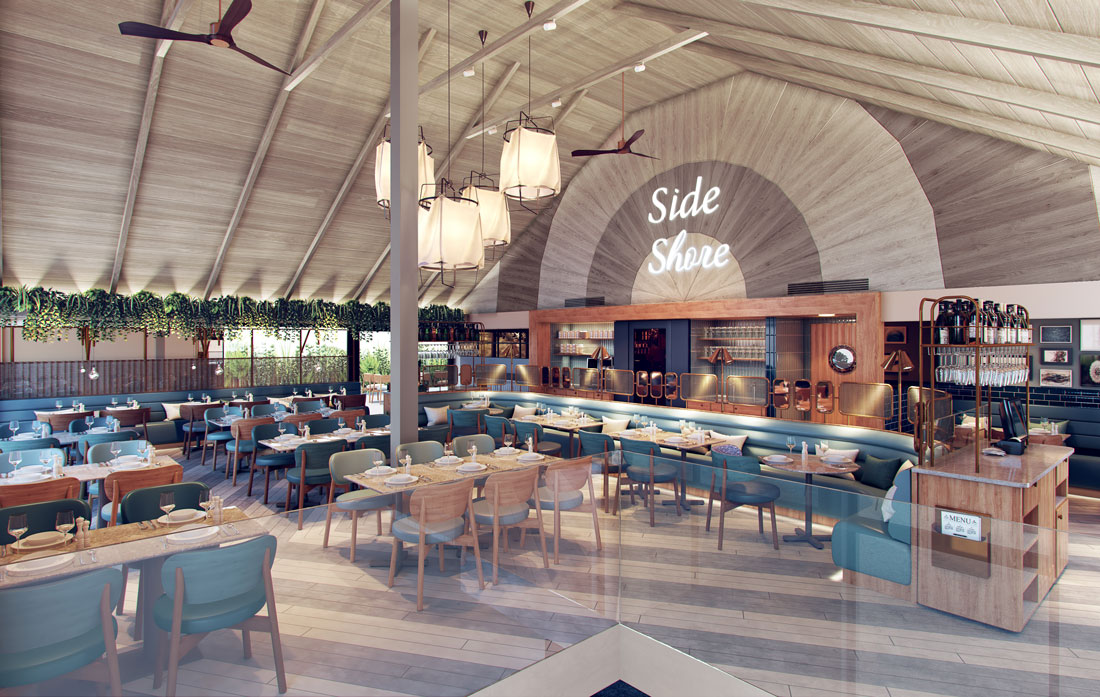 Both the food and drink community and Exmouth's eager gourmets have waited with baited breath for more info on Michael Caines' latest and most ambitious project.
Over the past three years the Michelin-starred chef has dropped teasers around plans for the restaurant and bar which forms part of the Exmouth seafront regeneration project.
With just four months to go until the grand opening, Michael and team have announced the name of the new casual dining destination, as well as sharing the first images of its interior. Mickeys Beach Bar and Restaurant will open in March 2021 alongside sister venue Café Patisserie Glacerie.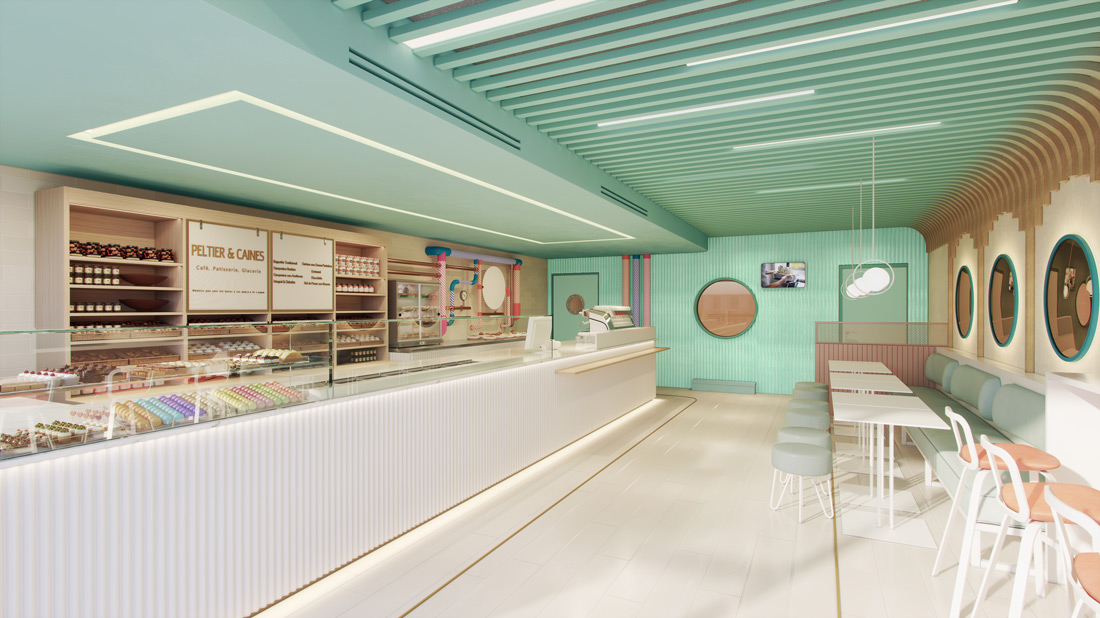 Michael said: 'Mickeys has been in development for five years and I am so excited to see the building finally come to life. The interior space, designed with Design Command, is fun, vibrant and in-tune with its surrounds and has the most remarkable views across Lyme Bay.
'Mickeys will be a place to celebrate, unwind, pop-in for a takeaway or stay late into the night, underpinned by warm hospitality and excellent food … it's place of fun. I'm incredibly excited to be able to share more over the coming months as we approach the opening.'
Co-founder and patisserie guru Sylvain Peltier said: 'I am proud and excited to be opening with Michael our first Café Patisserie Glacerie on the beautiful Exmouth seafront. This has been a dream of ours for the past 15 years and seeing the project come together is min- blowing … we cannot wait to share it with you all.'