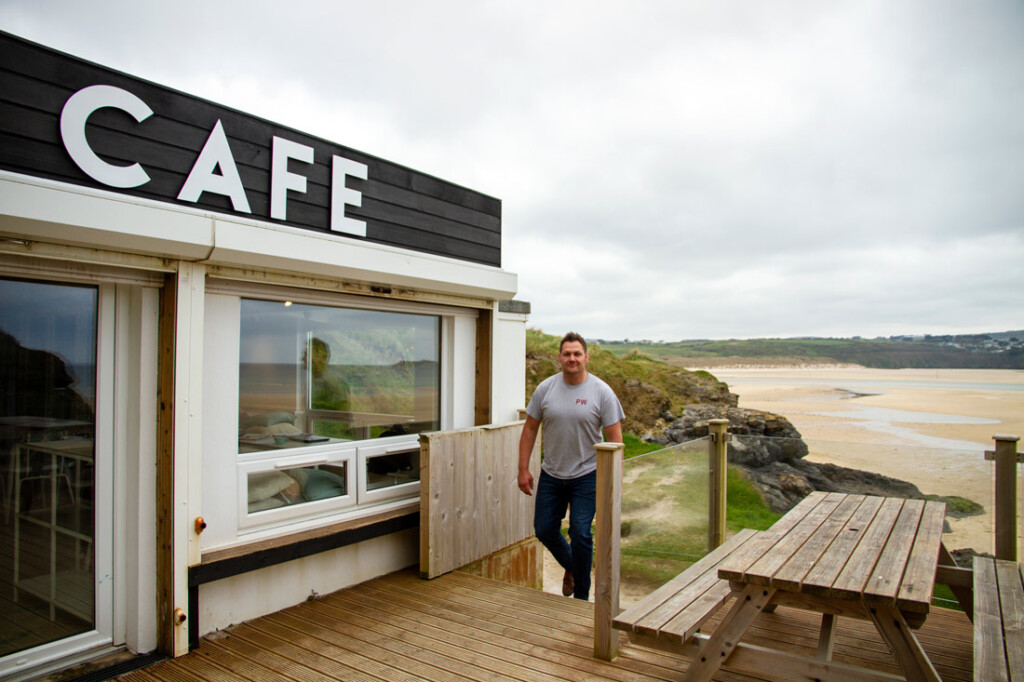 Following the success of Philleigh Way Cookery School on the Roseland Peninsula, Cornwall, former professional rugby player Rupert Cooper is set to shake up the culinary offering at Cove Cafe in Hayle
In the not so distant past, the most you could expect from a seaside cafe was a bacon roll or a bag of fish and chips, but in recent years these coastal outposts have upped their culinary game. All along the South West coast you'll find creative kitchens knocking out everything from upmarket takes on lobster rolls, crab sandwiches and moules mariniere to tempura prawns, salt and pepper squid and monkfish curries.
Former professional rugby player turned cooking school owner Rupert Cooper has announced his new venture on the coast having taken over Cove Cafe, above Riviere Towans beach in Hayle.
He'll be serving dishes such as Cornish fish soup, mushroom fricassee and mussels with 'nduja and mascarpone. The menu will update regularly, focusing on super seasonal ingredients sourced from local suppliers such as Trevaskis Farm, Primrose Herd, Dodo Bakery and Homage to Bovine.
Rupert's vision for Cove Cafe is for it to become a year-round venue for locals and visitors, where they can indulge in wholesome food against a breath-taking coastal backdrop.
'Taking on Cove Cafe is something I've wanted to do for over five years, but the timing was never right,' he says. 'Now everything has aligned, I'm really excited to get started. Aside from the daytime offering, we're looking to continue and expand the legacy of evening events.'
The café is open Wednesday to Sunday from 9.30am to 3.30pm. No booking is required.