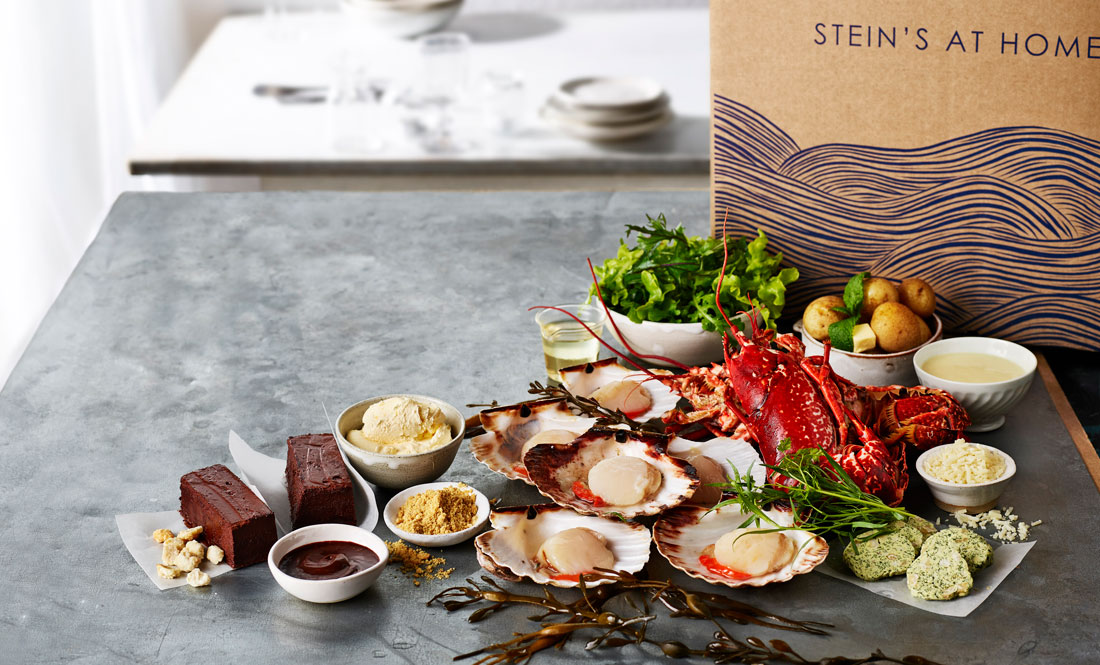 Rick Stein restaurants raise £5,000 for Hospitality Action via sales of its Stein's at Home boxes
While the Rick Stein restaurants were closed, the family-run business took part in Hospitality Action's Invisible Chips campaign through sales of its popular Stein's at Home boxes. Customers donated a discretionary three pounds on their Stein's at Home box bill, which has led to a fantastic sum of £5,000 being donated to the charity.
Hospitality Action is a trade charity for the hospitality industry and has been helping people in crisis for more than 180 years. Today, it provides financial, physical and psychological support to help beneficiaries overcome adversity and get back to work as quickly as possible. For those unable to return to work it supports them as they transition to the next phase of their lives.
The Invisible Chips campaign, created by Hospitality Action, supports hospitality workers and families impacted by the Covid-19 pandemic by encouraging customers and diners across the UK to add a discretionary donation to their food bill.
The Stein's at Home boxes – which celebrate their first birthday this June – have helped the 1975-founded restaurant business survive the recent extended period of closure. Their production has also supported the livelihoods of suppliers, farmers, fishermen and the Rick Stein team.
Customers can continue to support Hospitality Action, hospitality professionals and their families affected by the pandemic through purchasing one of the Stein's at Home boxes here.
---
The pandemic has significantly affected advertising revenue in the publishing industry. If you would like to support Food Magazine, why not take out a subscription to our beautiful print edition which we'll deliver to your door? Subscribe here for just £25 per year.