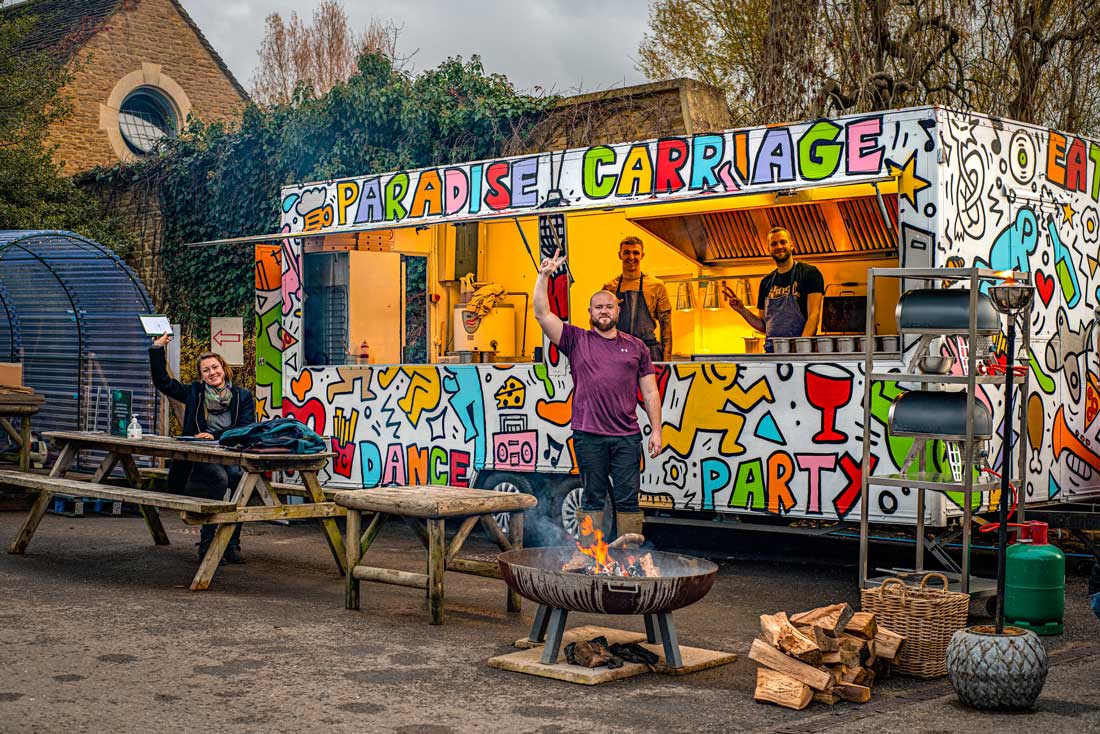 Whatley Manor and executive chef Niall Keating announce spring line-up of guest chefs at its alfresco food truck
Michelin-starred chef Niall Keating will host some of the UK's top chefs this spring at Paradise Carriage, the next-level food truck that popped up in the Wiltshire country house hotel's car park in summer 2020. Each chef will collaborate with Niall to create a signature main course, side dish and dessert.
The one-day pop-ups will kick off on April 24 with Paul Ainsworth (of Paul Ainsworth at No 6 and Caffe Rojano in Padstow, and The Mariners in Rock) who will be rustling up pork gyros in the funky food truck with Niall. Other chefs on the line-up include Brad Carter of Carters of Moseley in Birmingham (May 1), Tom Sellers of Restaurant Story in London (May 8) and Lisa Goodwin-Allen of Northcote Manor in Lancashire (May 15).
The menu for each event costs £25pp and includes a main, side, dessert and local beer or soft drink. Guest can preorder food or rock up on the day and wait for their order.
---
The pandemic has significantly affected advertising revenue in the publishing industry. If you would like to support Food Magazine, why not take out a subscription to our beautiful print edition which we'll deliver to your door? Subscribe here for just £25 per year.