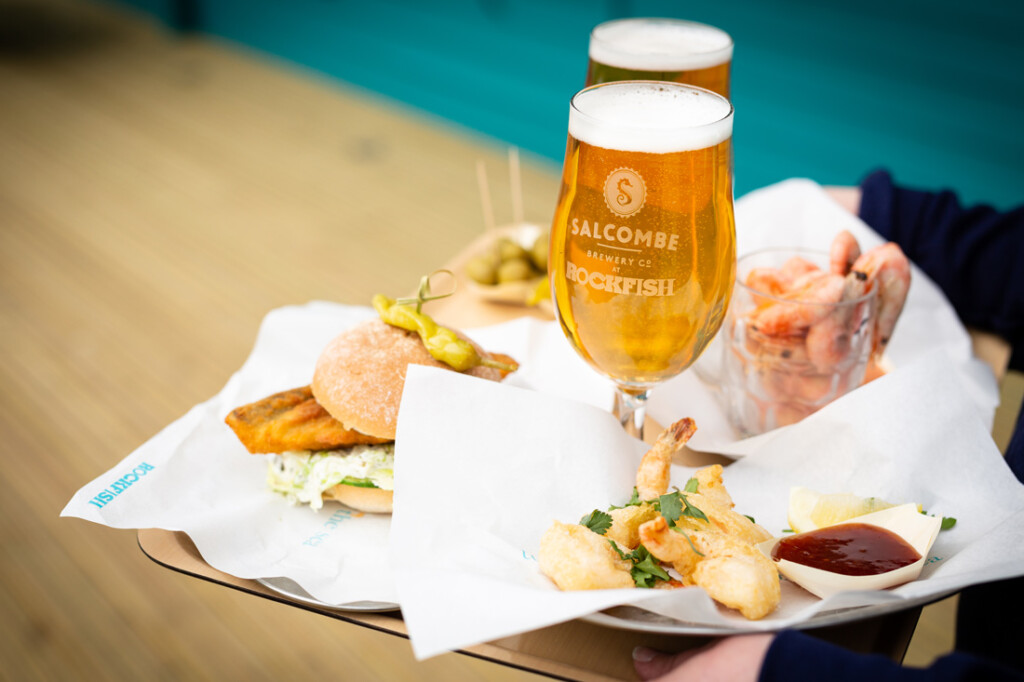 The south Devon brewery has teamed up with Mitch Tonks' restaurant mini-chain to launch a new terrace bar on Plymouth's Sutton Harbour
Launched just in time for hospitality's grand reopening on April 12, the joint venture from Salcombe Brewery and Rockfish sees an extension of the Sutton Harbour restaurant's terrace to include a roomy undercover bar and dining area. The new space means even more Plymouth locals and visitors can enjoy the spoils of the two award-winning foodie brands, whatever the weather.
'We have invested and completely revitalised the large outdoor space which overlooks the sea,' said Rockfish founder Mitch Tonks. 'Is there anywhere better to sit and enjoy some great seafood and a cold beer?
'We also have some great music and entertainment planned; it will have a laid-back festival feel. Sutton Harbour is a wonderful part of the city. With the fish market, the marina and the National Marine Aquarium alongside the restaurant, you can enjoy great views and plenty of water activity.'
'Visitors will be able to relax in style, soak up the location and enjoy a range of Salcombe Brewery beers and cider alongside some fabulous seafood,' added Salcombe Brewery chairman John Tiner.
'We have worked with Rockfish for a number of years, initially brewing a golden ale for them and more recently as the sole supplier of beer, lager and cider across the Rockfish estate. As two dynamic South West coastal businesses we have a great deal in common and our partnership has gone from strength to strength.'
---
The pandemic has significantly affected advertising revenue in the publishing industry. If you would like to support Food Magazine, why not take out a subscription to our beautiful print edition which we'll deliver to your door? Subscribe here for just £25 per year.