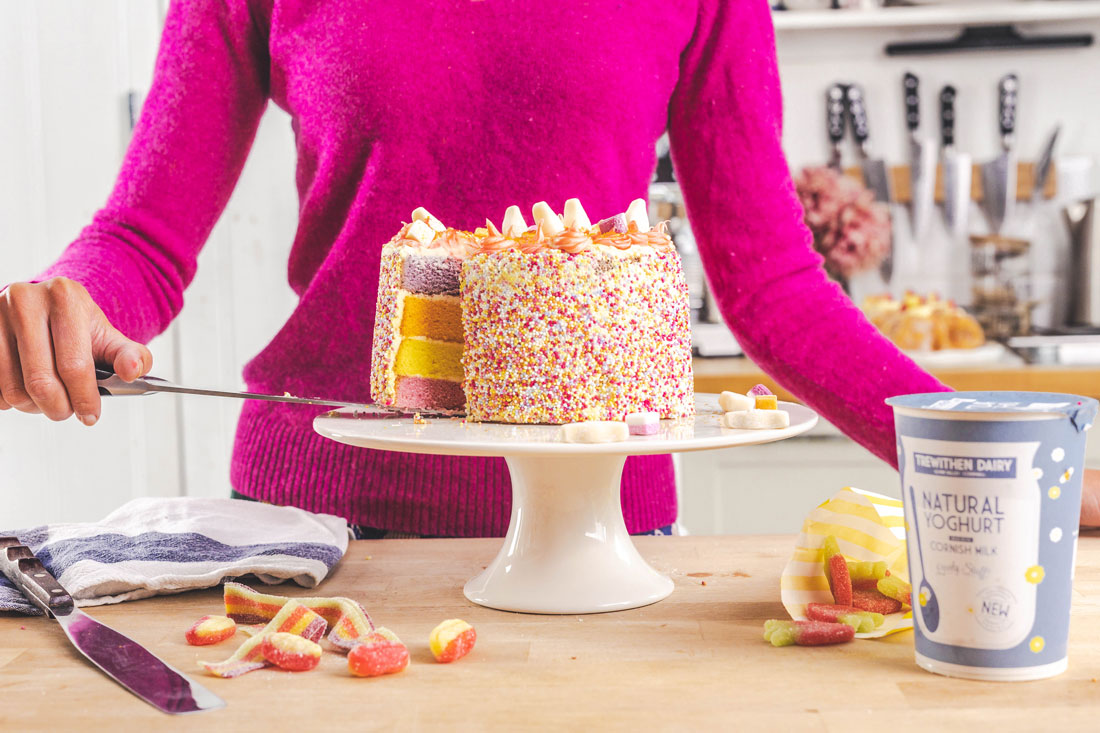 Do your sweet-shop bakes have what it takes? Get nostalgic in the kitchen this summer with Trewithen Dairy's retro-inspired baking challenge
Whether it's adding a funky Fruit Salad sweet as a cake topper, writing a kitsch Love Heart message in icing, or dropping some powdery Parma Violets into your batter mix, Trewithen Dairy is encouraging bakers to go retro this summer as part of its Trewly Big Bake competition.
Between July 1-22, bakers are invited to dazzle the judges with their retro-inspired cakes featuring classic sweet-shop confections. Anything goes in this virtual competition – from cupcakes and doughnuts to classic sponges and traybakes. All entrants must do is upload photos of their creations to the Trewithen Dairy website where they'll be judged on presentation, creativity and decoration. Bakers are also encouraged to upload their pics to Instagram using the hashtag #TrewlyBigBake.
Leading the judging panel is president of the Guild of Food Writers Orlando Murrin, expert food and drink tester for Hearst magazines Melanie Giandzi, and Trewithen Dairy MD Francis Clarke.
'Whether you're a self-taught master or doing it just for fun, we want to see your bake of choice with a sweet-shop twist,' said Melanie. 'It might be flavours inspired by school-days nostalgia or a showstopper bordered by a cascade of colourful treats … the sky's the limit!'
Prizes for the best bakes include a Cornish clotted cream hamper from Trewithen Dairy, an assortment of flour from speciality flour producer Matthews Cotswold Flour, a Vanilla cookbook and parcel of real vanilla products from LittlePod, and a Flapjack Box from Flapjackery.
For more details and how to enter visit the Trewithen Dairy website.