One of the most challenging elements of lockdown is the extraordinary number of meals to be cooked at home. If you're over it and need some creative inspo for tonight's mini festival of food, these boredom-busting recipe ideas are guaranteed to drag you out of the dinner doldrums
Tartiflette
Bubbly, cheesy and creamy, this tartiflette recipe from Jasmine Curley of Devon Cookery School in Cullompton offers extreme comfort food. Layers of potato, oozing reblochon cheese, sweet onion and smoked bacon lardons provide a sensory escape to crisp blue-sky days on the ski slopes and boozy nights on the gluhwein. Even if you can't be there you can luxuriate in the kind of full-on food needed for a day on the mountain.
Get the recipe.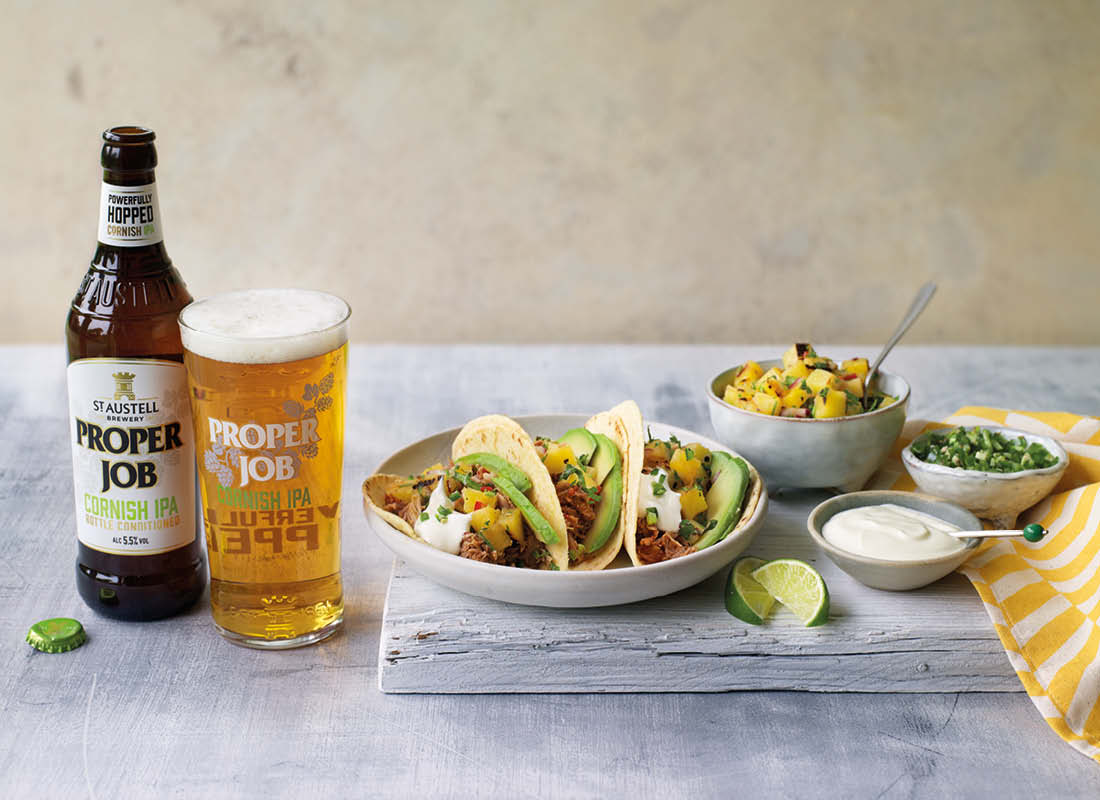 Proper Job carnitas tacos
Make Friday night dinner an event this week with these build-your-own tacos from Jack Stein. Mexican tomato sauce, pineapple salsa and wedges of creamy avo provide flavour-popping sides to the main event: shredded pork shoulder slow cooked in Proper Job Cornish IPA.
Get the recipe.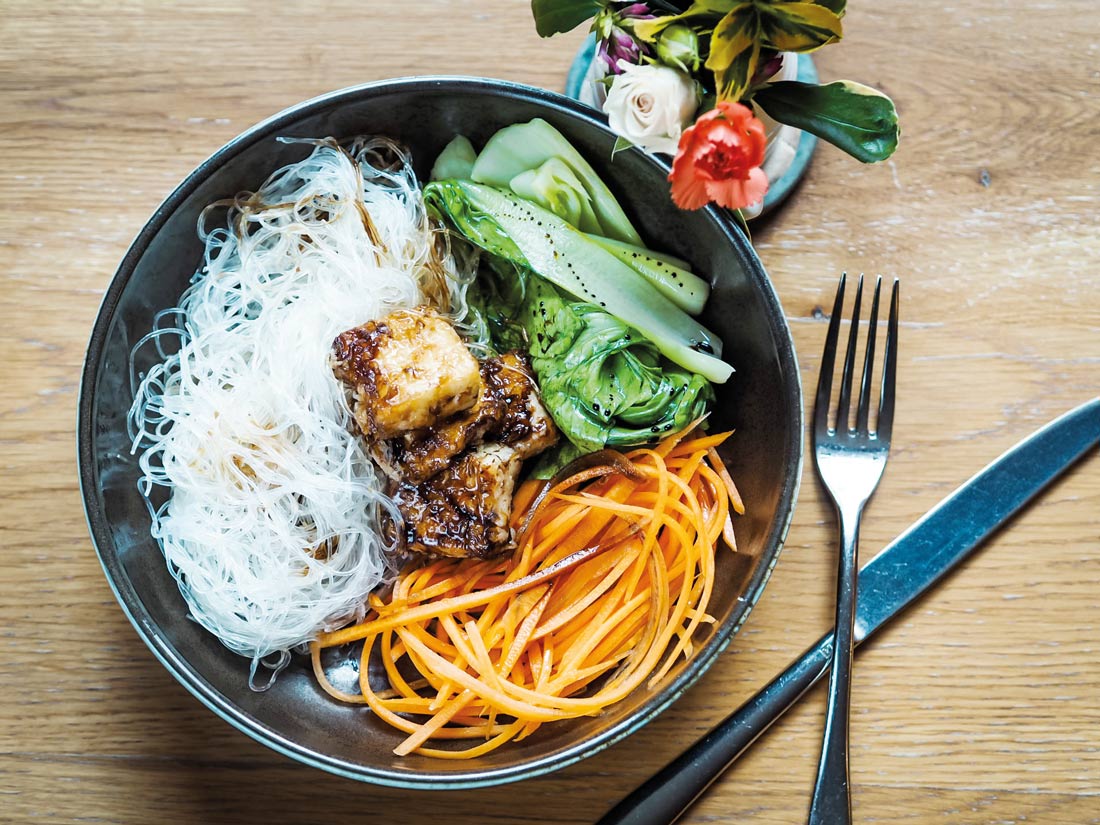 Tofu noodle bowl
Talented head chef Robert Ndungu of The Acorn Inn in Dorset has created this recipe for tofu noodle bowl with pickled carrots. It's fresh, healthy, delicious, easy to prepare and opens the door to quick home-pickling which – if you're like us – will soon have you quick-pickling anything you can get your hands on.
Get the recipe.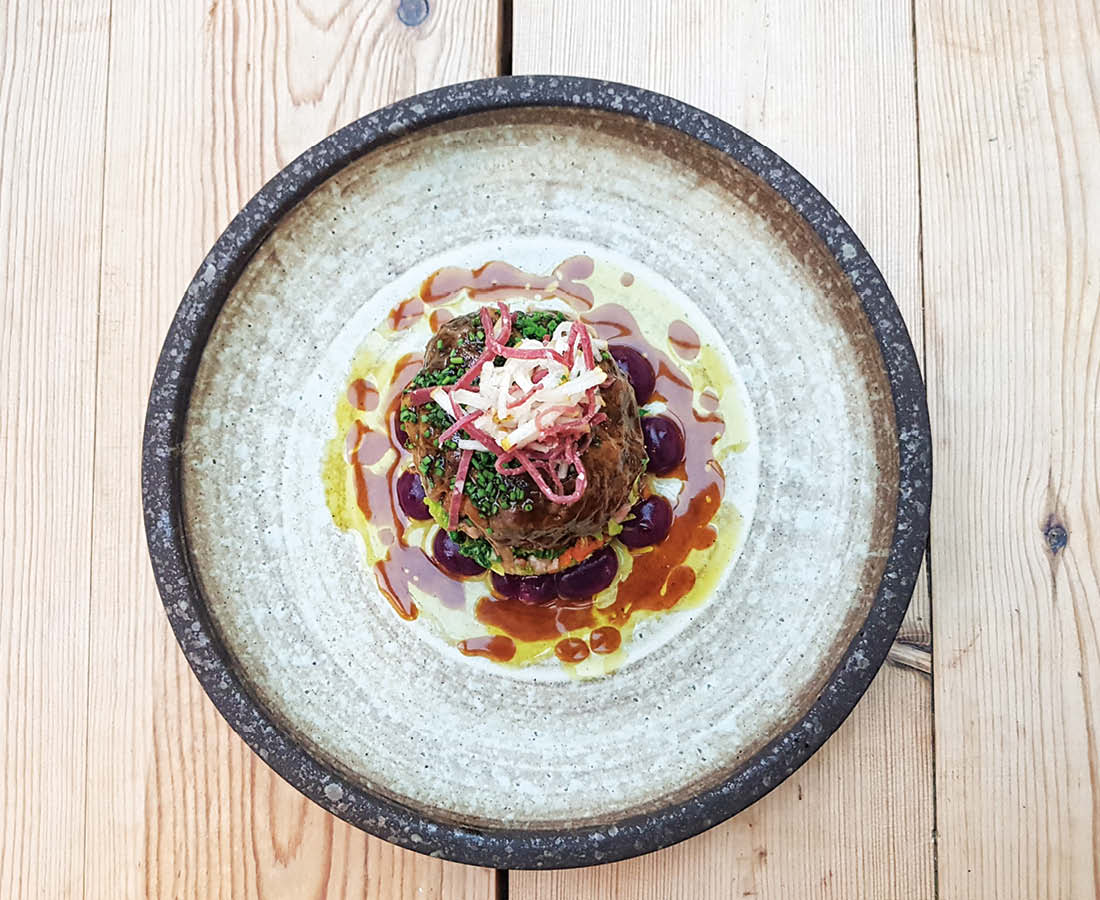 Venison faggot
This classic British dish is a crowd-pleasing shot of nostalgia and a delicious way of using venison while it's at its cheapest and most available (discover why we should all be eating venison right now).
The recipe comes from Dave Jenkins, head chef at Rock Salt Cafe in Plymouth, who suggests serving one large faggot per person with rich gravy, creamy mash and spiced red cabbage.
Get the recipe.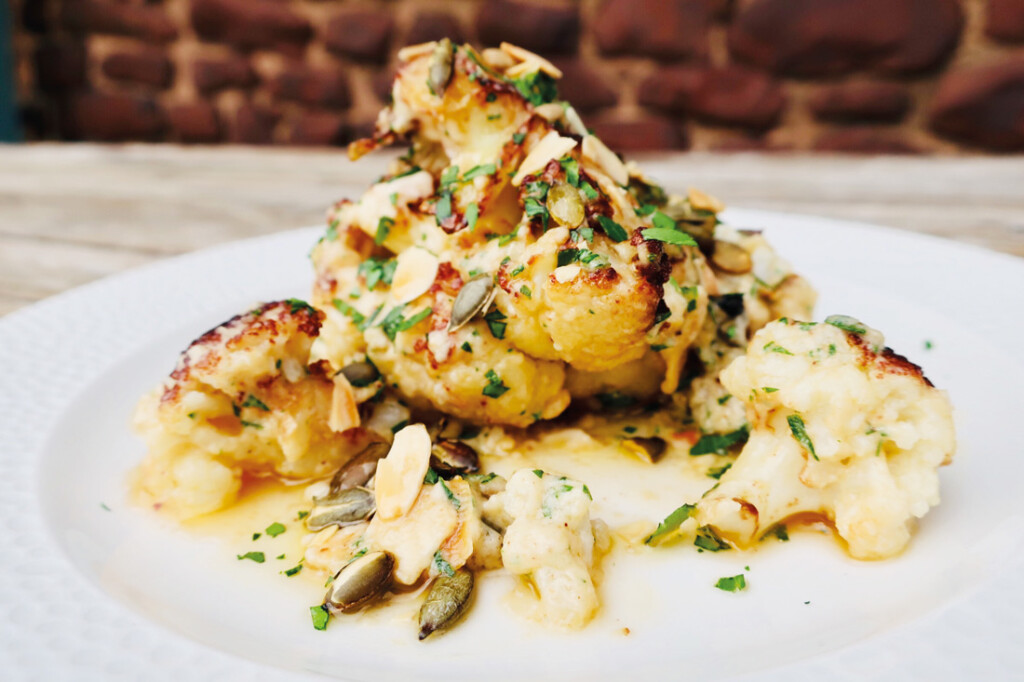 Roasted cauliflower with tahini and maple dressing
This quick and easy winter dish, created by Fausto Eppinger at The Lamb Inn in Sandford, is a fave with the Food Magazine team. It's a great way to cook a cauli and results in a comforting dish which punches above the weight of its simple and inexpensive ingredients. Prepare yourself for a knockout mix of savoury and spicy flavours, set off by a hint of sweetness. It makes a lovely simple supper, or serve it as a side to something more elaborate.
Get the recipe.
Feeling inspired? Forward this recipe collection to a friend and share the love.
---
Keen to stay up to date on what's new and get the heads up on the best places to eat shop and stay in the South West? Want to support independent publishing and creativity in the region? You can do both at once when you take out a subscription to the printed edition of Food Magazine. Six gorgeous issues a year, delivered to your door for just £25. Subscribe here