Keep coffee-loving chums (and yourself) expertly caffeinated throughout the festivities with these Christmas coffees from South West artisan roasteries
Girls Who Grind Coffee
Sweet, spicy and supremely sippable, the Gloria Henriquez coffee from Wiltshire's womxn-led roastery deserves a spell in your grinder this winter.
Once brewed, the coffee reveals notes of chewy and fudgy caramel, underpinned with poached-pear sweetness and crisp apple. The warming brew is just what you need to keep cosy and caffeinated amid the festive madness.
As with all Girls Who Grind coffees, the beans have been sourced from trusted female producers. This particular coffee is sourced via producer Gloria Henriquez, the owner of coffee farm Finca Los Nances in Honduras. Her small farm produces high-value micro-lots as a result of her experience and dedication to producing quality beans.
Buy it here.
Clifton Coffee Roasters
Nab a bag of this new Clifton coffee featuring beans from the Democratic Republic of the Congo and you'll soon be luxuriating in Christmassy caffeinated bliss. The coficionados at the Bristol roastery promise festive feels in each brew thanks to notes of redcurrant, sticky date and orange pomander, bright juicy acidity, and a sticky sweet texture.
There are more bonuses to bagging these beans too as, for every kilo of the Christmas coffee sold, Clifton is donating £1 to the charity Project Waterfall.
Buy it here.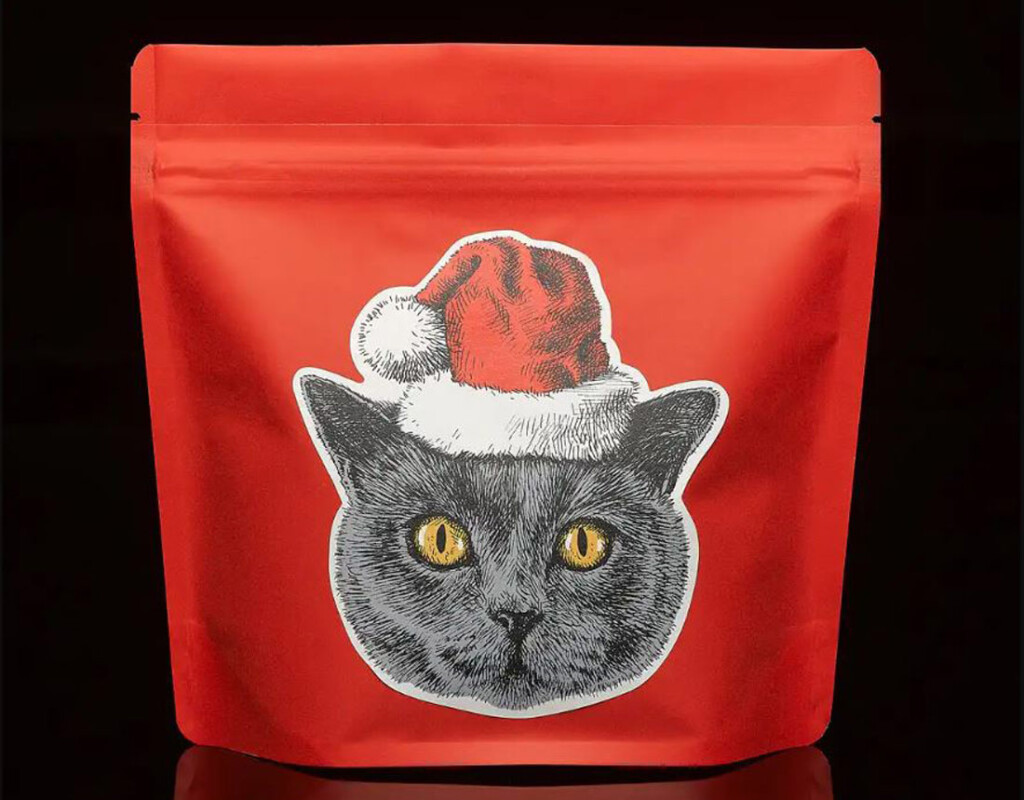 Round Hill Roastery
Somerset's Round Hill Roastery has released its annual Santa Claude coffee, this time in the form of a fruity Kenyan.
The washed lot comes from the Rungeto Farmers Cooperative Society and yields notes of cassis, grapefruit and damson. It was a previous favourite among Round Hill's regular coffee customers, hence its return in time for the big day.
If you're stuck for a stocking filler, this will definitely spread festive cheer – not least for its seasonal packaging which Round Hill's 'feline brew king'.
Buy it here.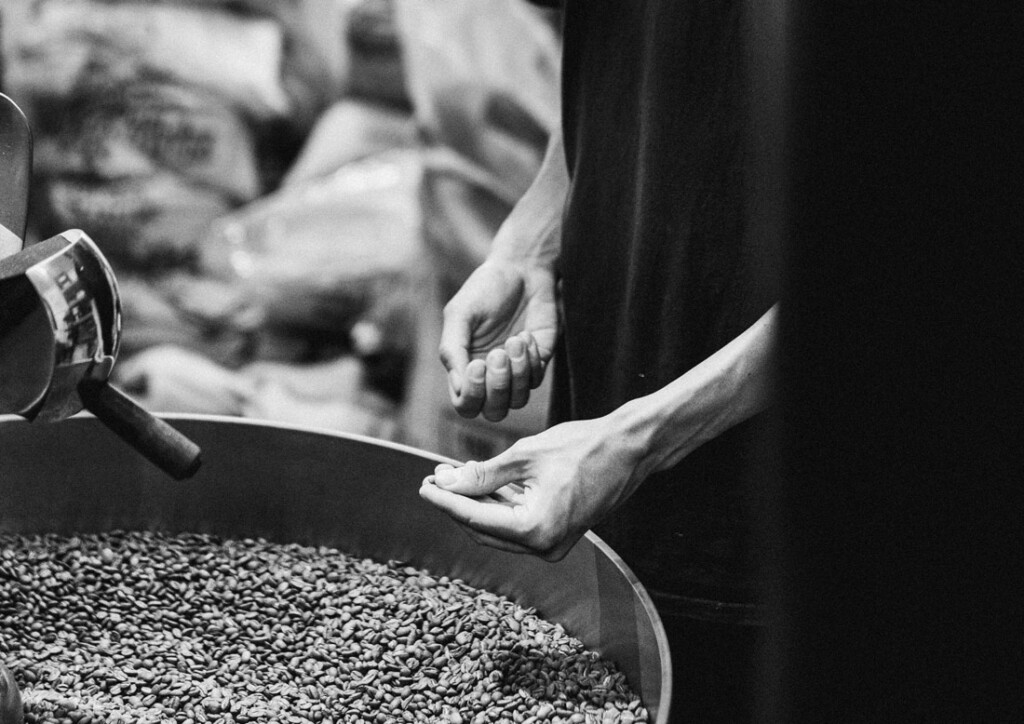 Foundation Coffee Roasters
There's nothing like a reviving brew to lift flagging spirts in the depths of winter, which is why we rate the Jingle Bells blend from this St Ives roastery.
The special release reveals hints of Terry's Chocolate Orange, cranberry jelly and spiced Christmas cake, making it an appealing choice on chilly winter mornings or in a festive Espresso Martini.
The blend combines ethically sourced beans from Mexico and Rwanda, the Mexican beans providing mellow spicy warmth and richness and the Rwandan counterpart adding sweet fruitiness.
Buy it here.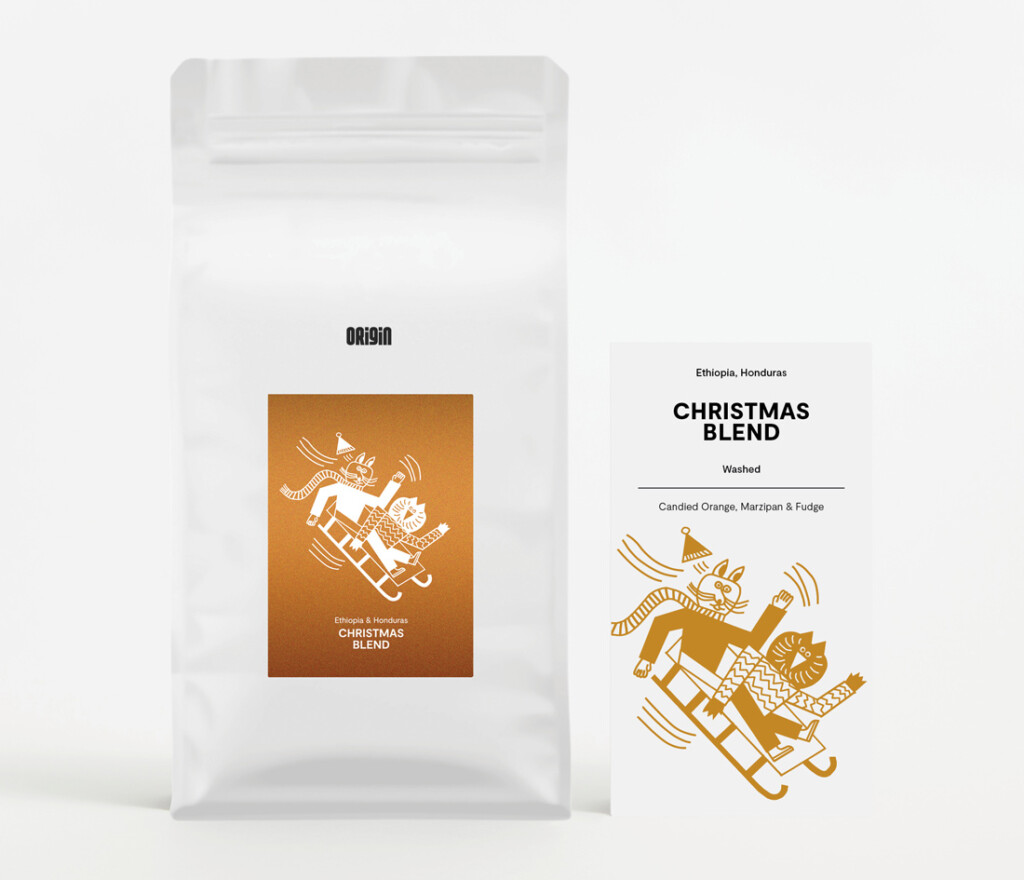 Origin Coffee
This festive blend from Cornwall's Origin is like diving into a stocking brimming with Christmas confectionary: each sip unwraps new layers of sweetness with stand-out notes of candied orange, marzipan and fudge.
The luxe blend is comprised of complementary beans from Ethiopia and Honduras, both grown in ideal high-altitude conditions.
The B Corp roastery only sources coffee from speciality coffee farmers with whom they have a strong relationship , so coffee fans are always guaranteed a high-quality, ethically procured cup.
Buy it here.
Like 5 of the best Christmas coffees? Check out our roundup of the best speciality coffee subscriptions.
We choose the companies included in our 5 of the best features based on editorial integrity. Occasionally, some inclusions will be handpicked from clients with whom we have a commercial relationship.