Thinking about growing your own fungi? Jo Rees roadtests Devon's GroCycle Mushroom Kit
What is it?
The chance to grow 'posh' mushrooms at home from a Grocycle Mushroom Kit.
Why?
Nothing beats harvesting a large and meaty oyster mushroom off the stalk, slicing it up and frying it in generous amounts of butter for a sense of smug satisfaction. It's The Good Life, 2020 style.
We also liked the real-life biology/botony educational aspect (helping these particular WFH parents feel a bit less useless on the home-schooling front).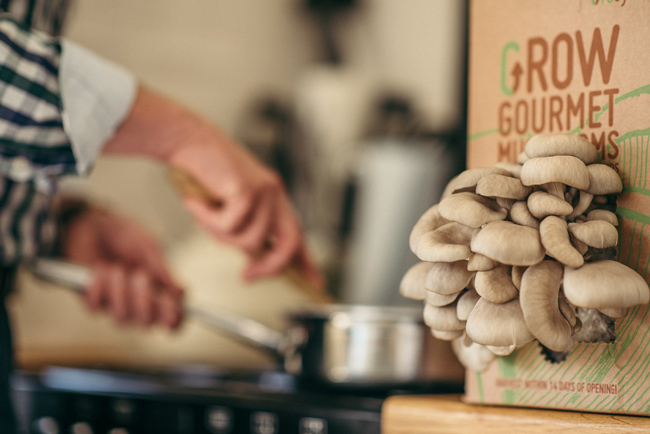 The low-down
Devon-based Grocycle put the fun into fungi by mixing coffee grounds and straw with oyster mushroom spawn, incubating it under ideal conditions and then shipping out to UK customers who want a go at mushroom farming in their own kitchen.
It's super easy: once you get the box, you cut a hole in it and soak it overnight, then spray the open area with water every day and watch the mushrooms grow.
In about two weeks the mushrooms are ready to slice off and cook. Ours didn't really resemble the neat little puffs on the picture: it was a single huge and looming monster that looked like it had killed and eaten its brother mushrooms.
Cost
£17 (including P&P).
Value for money
While £17 feels pretty pricey for a few big mushrooms, they're meaty and flavourful, so you don't need many when used as a garnish on a salad or in a beef pie. Plus, after you've harvested the first lot, if you soak the box again you're likely to get a second bite of the cherry.
Packaging
The mushroom growing medium is stuffed in a recycle-friendly cardboard box which is delivered in another cardboard box. There's certainly not excessive packaging.
Recommend to a friend?
Yep – especially if they've got kids who need 'a project'.