Kathryn Lewis roadtests Smoky Harissa Peanut Butter from Yumello in Bristol
What is it?
Proper peanut butter (no palm oil, refined sugar or nasties) catapulted into the savoury realm thanks to the addition of harissa spices.
Why?
Long gone are the days when peanut butter was only for toast – and maybe a American-sitcom-inspired PBJ sandwich. A reputation overhaul and a new league of indie producers has earnt the velvety spread a cult-like band of followers who slather it on everything from pancakes and porridge to brownies and buddha bowls.
Yet, while it's been used liberally in the sweet world of bakes and brunches, it hasn't had the same popularity among savoury snackers – until now.
Smoked paprika, chilli flakes and sea salt root Yumello's Smoky Harissa Peanut Butter firmly in the savoury camp, opening a new door to unlimited pairing opportunities and dinner shortcuts.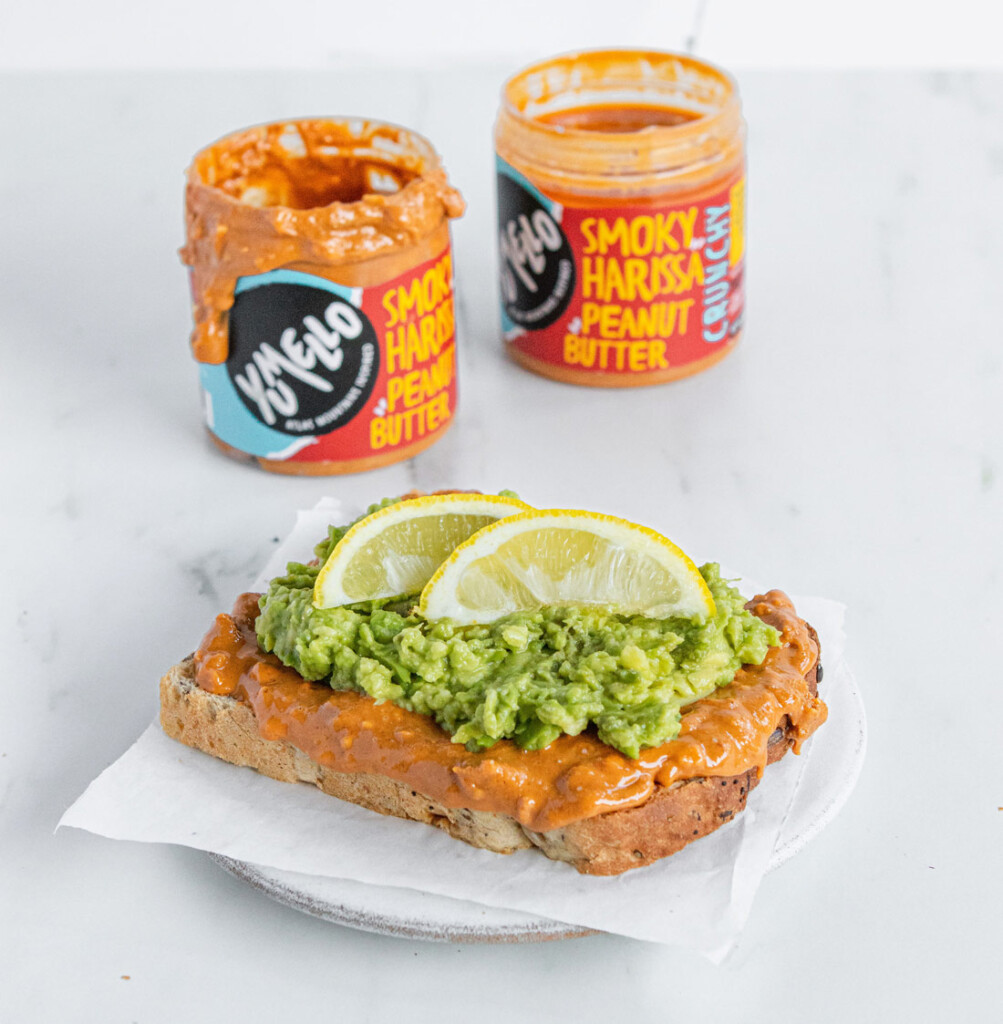 The low-down
Yumello's Instagram feed is stacked with drool-inducing serving suggestions for its limited-edition-turned-resident-nut-butter but, like any PB purist, we first dived straight in with a spoon to taste the rich smoky flavours and familiar crunch of roasted peanuts.
Satisfied it was delicious and practically drooling over the peanut butter porn on Yumello's grid, we sandwiched it between toasted sourdough and lemon-drizzled smashed avocado to create an otherworldly avo on toast. Sure, it's decadent – and probably shouldn't work – but boy is it good.
Next on our 'to-make' list is a North African sweet potato and okra stew, finished with a generous spoonful of the smoky harissa peanut butter. Watch this space …
Cost
£2.95 for a 250g jar with postage on top, but if you spend over £30 (easily done if you're fortifying your supply of salted date almond butter and crunchy PB) p&p is free.
Packaging
The Yumello team are hot on sustainability (it's a carbon-neutral business and solar panels power the ovens and grinders) and all the packaging is recyclable, including the lightweight plastic pots.
Recommend to a friend?
Totally. When lockdown restrictions ease and friends can pop by for brunch, PB and avo toast is going to be my new signature dish.
---
Keen to stay up to date on what's new and get the heads up on the best places to eat shop and stay in the South West? Want to support independent publishing and creativity in the region? You can do both at once when you take out a subscription to the printed edition of Food Magazine. Six gorgeous issues a year, delivered to your door for just £25. Subscribe here