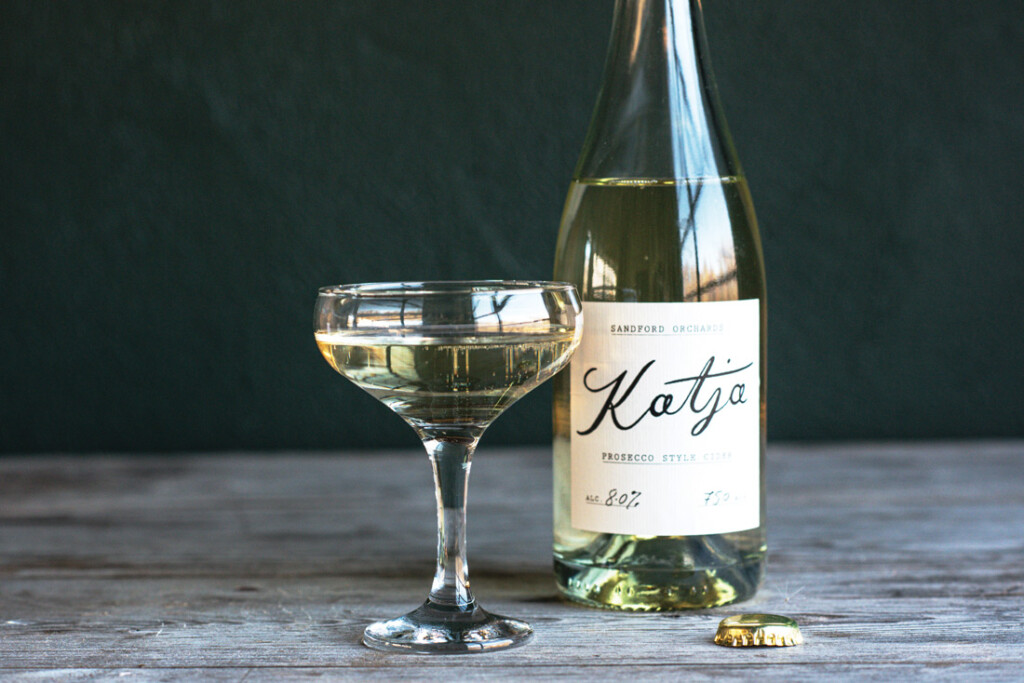 Sandford Orchards in Crediton wins gold on the world stage for its Katja cider
Sandford Orchards' Devon sparkler Katja proved a popular alternative to Prosecco on alfresco dining tables this summer and has now scooped Gold at the World Cider Awards (read our Tried & Tested review of Katja here).
The annual World Cider Awards judges over 100 ciders from more than ten countries in categories including still, sparkling, flavoured, rosé and speciality. An international judging panel blind taste and then score the entries to identify the best ciders in each category.
'We are absolutely thrilled to win this award,' said Barny Butterfield, chief cidermaker at Sandford Orchards. 'Katja has already scooped a number of awards and accolades since we first produced it in 2021, but receiving this Gold World Cider Award is our proudest moment yet. Katja has beaten ciders from around the globe to gain international recognition as a gold medalist in the modern carbonated cider category.' 
Katja is a single-variety cider made using the Martinotti method, in which Katja dessert apples from Devon orchards are pressed and fermented with white wine yeasts to enhance their fragrant apple characteristics. The result is a satisfyingly refreshing Prosecco-style cider.