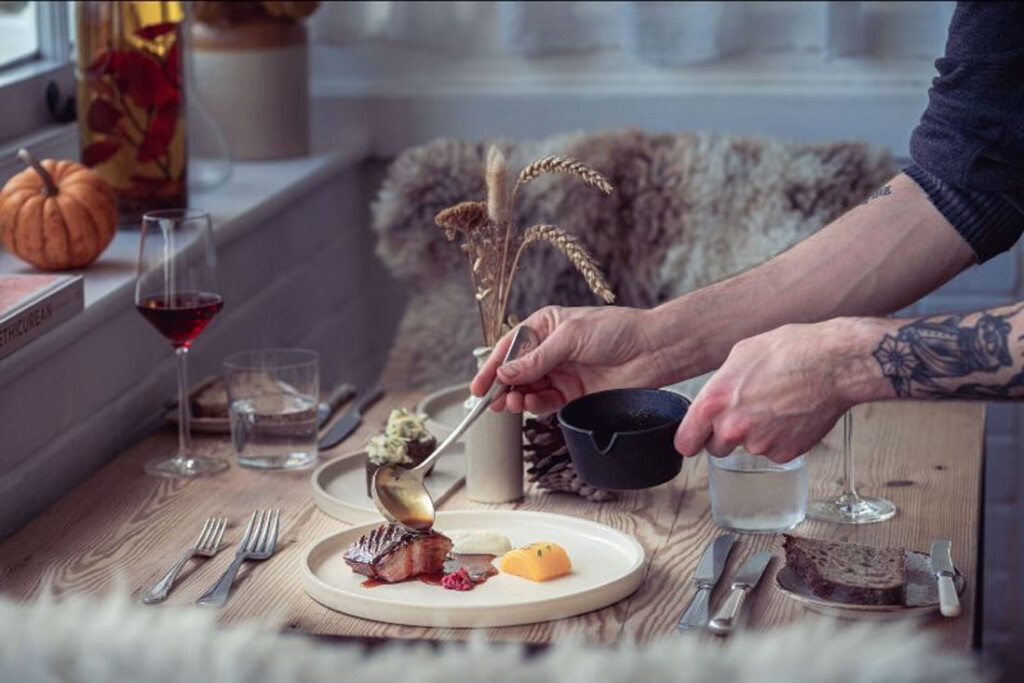 The Ethicurean near Bristol has launched a unique festive prize draw and crowdfunding campaign, which the team say is essential to help get them through this winter
The aim is to raise £10k in ten days by asking supporters to buy tickets at £5 each, which will see them entered into a very special prize draw. The campaign runs from December 14, 2022 until midnight on December 24, and will give supporters the chance to win three exclusive, money-can't-buy Ethicurean experiences.
The three prizes include:
A sumptuous feast for six friends in their own home, cooked by Ethicurean head chef Mark McCabe.
An Ethicurean Experience for a party of ten in the restaurant's private dining room.
A foraging and cooking experience with Ethicurean founder Matthew Pennington.
Matthew says: 'It's brutal out there at the moment. Independent hospitality businesses are facing the perfect storm of increased energy costs, staff shortages and ongoing supply chain issues as well as stacking food costs.
'Our beautiful but out-of-town location means we've always been less busy over the festive period, as guests opt for the bustling city centre. In the past, we've generally steered away from these sorts of activities, but this time we need to ask our community for support if we're going to stand a chance of still being here next summer.'
Mark McCabe, The Ethicurean's head chef says: 'So many of you helped support us during the lockdowns, and earlier this year, when we asked you to dig deep for Ukraine, you again showed up.
'This time, we're asking you to consider buying a ticket (or as many as you feel able to) in support of the restaurant itself. Not only do you have the chance to gift some truly spectacular prizes, you'll also be helping relieve a little of the pressure that we, like so many great hospitality businesses, find ourselves facing this winter.'
Buy your tickets here. Read our feature on the rising costs of running a restaurant here.