Looking for a pub offering the holy trinity of fantastic food, great drinks and a charmingly rustic atmosphere? Check out these handpicked Devon dining pubs
The Hour Glass Inn, Exeter
This curved dining pub a stone's throw from Exeter's quayside has been a city stalwart since 1846. In 2021 it was taken over by Exeter Brewery, and in 2023 new head chef David Knapman joined the team, bringing with him a wealth of experience from his roles at three-Michelin-starred Maison Lameloise in France and The Fat Duck in Berkshire.
The Hour Glass has garnered a sterling reputation for its succinct seasonal menus since David took charge of the food offering. Despite working from a small kitchen, the resourceful chef crafts almost everything from scratch using local ingredients from small-scale producers such as Shillingford Organics and West Country Cheeses. Expect to feast on classics like River Exe mussels and steak and chips, and encounter reincarnations of heritage Devon dishes such as Exeter pudding and squab pie.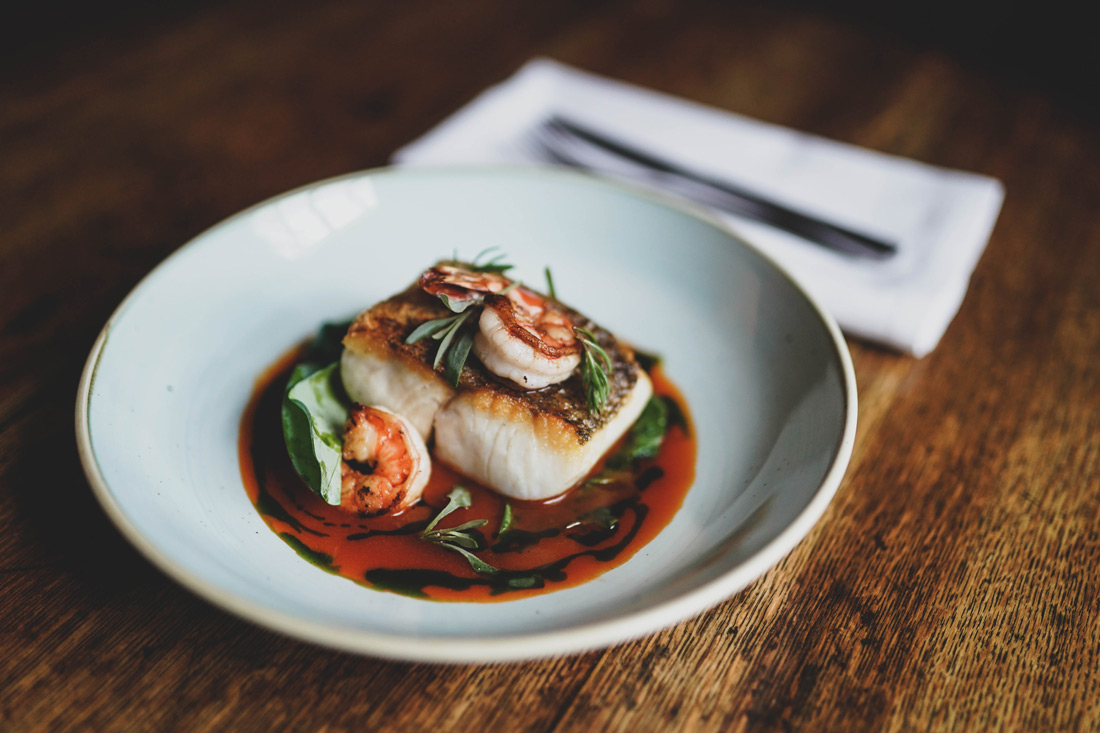 The Dartmoor Inn, Lydford
The Dartmoor Inn at Lydford has collected a slew of awards and recognition since Jay and Tess Barker-Jones took over in 2019, including Gold Pub of the Year in the Devon Tourism Awards 2022 and membership of the prestigious Trencherman's Guide.
The Devon dining pub's success is, in part, due to the smart-casual vibe created by the couple. Ramblers fresh from the moor rock up in walking boots to sip a well-earned pint at the bar while occasion diners feast on refined pub fare in the adjoining dining room. This wonderfully unstuffy setting is the backdrop to head chef Jay's clever dishes, which evolve daily and include the likes of wood pigeon with mushrooms, jerusalem artichoke and blackberries, and stone bass with potato, fennel, tomato and shellfish bisque.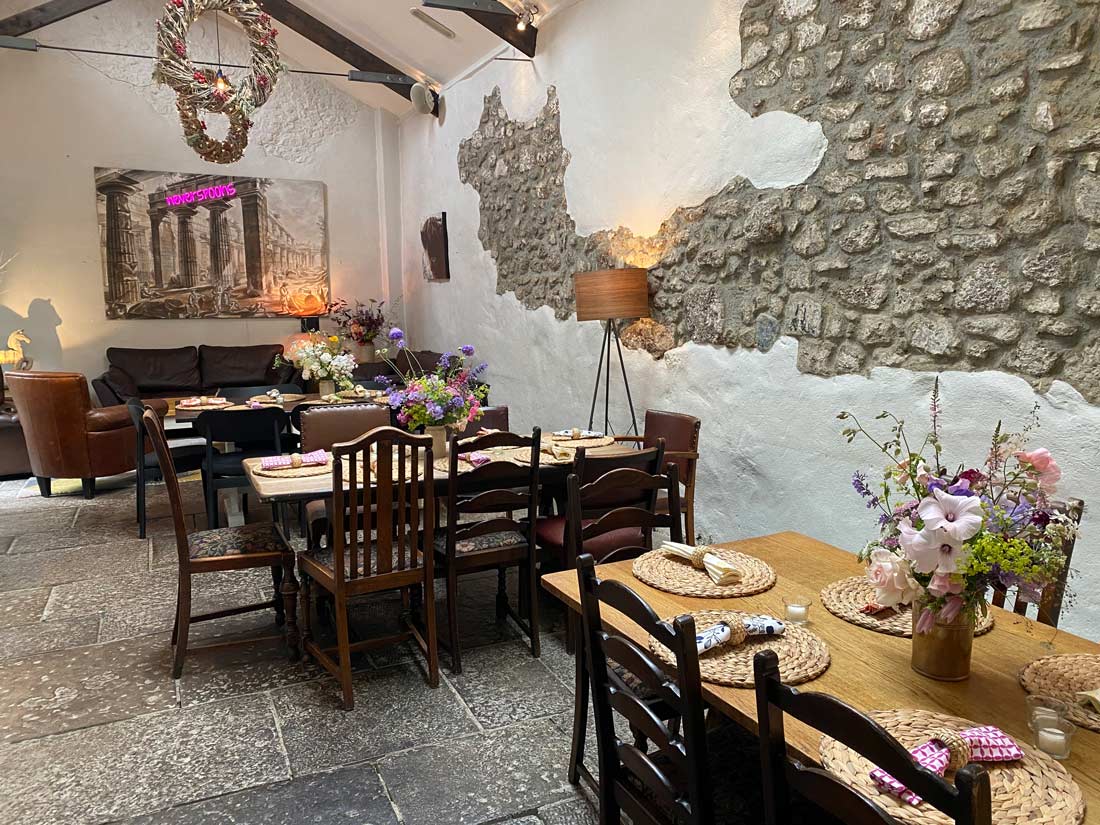 The Horse, Moretonhampstead
Flagstone floors, chunky wooden tables and local ales on tap may be the harbingers of classic pub grub, but don't expect to dine on pies, burgers or a traditional Sunday roast at this popular haunt on the northeastern edge of Dartmoor.
Nosebag at The Horse is more European than British, with twice-risen focaccia pizzas taking the lead on its seasonal menus. They're bookended by grazing-style antipasti-board starters and desserts such as crème brûlée served with fresh strawberry compote and a homemade shortbread biscuit. Visit at lunchtime to sample the house gourmet sandwich: the New York-inspired rueben is stacked with home-smoked pastrami, swiss cheese, sauerkraut, russian dressing and gherkins.
Read our review of The Horse here.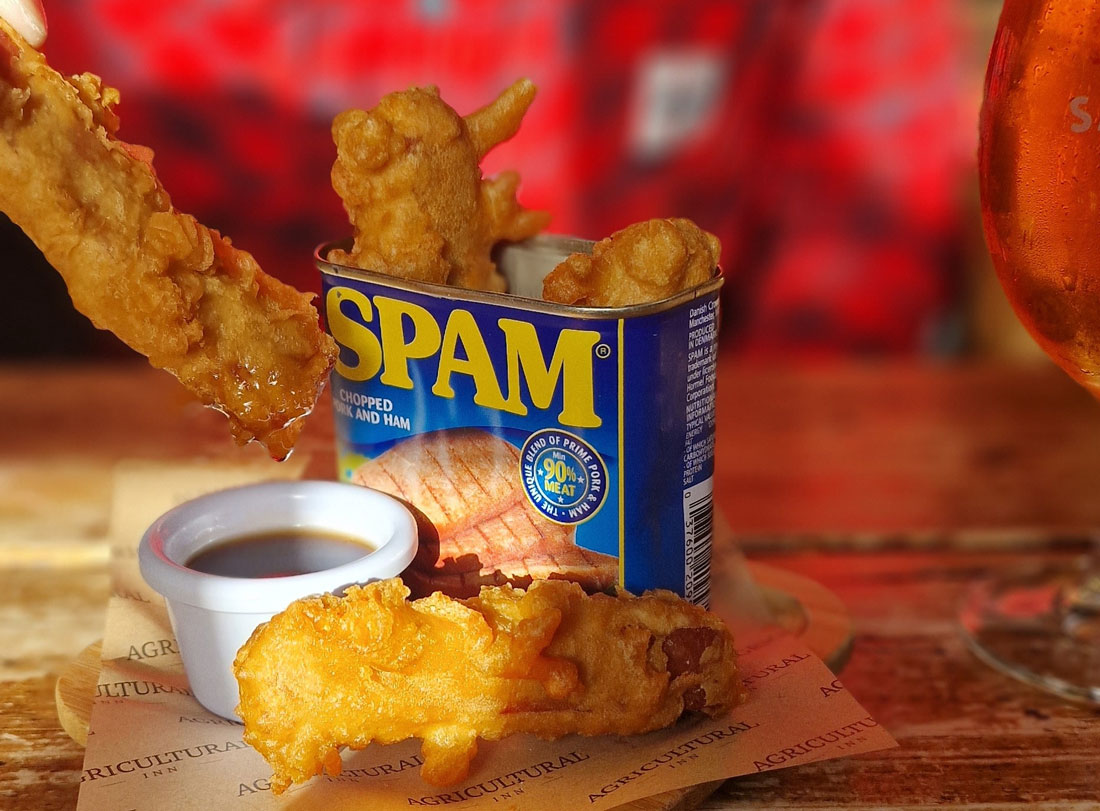 Agricultural Inn, Brampford Speke
Retro dishes and throwback ingredients – spam fritters with a dandelion and burdock dipping sauce, and crispy pickles with coronation mayo, for example – hint at the easy-going vibe of this dining pub a few miles from Exeter. Yet while the tone is playful, the Agricultural Inn's chefs are serious about serving delicious food (they've scooped gold in the Taste of the West Awards three years on the trot) and curating crowd-pleasing menus to appeal to even the fussiest of diners.
The dog-friendly inn is popular year round, but in summer it hums with activity thanks to the many walkers who arrive at its gate and throng in the spacious secret garden (open Easter to September). Three cosy dining pods offer alfresco dining throughout winter for groups of up to six.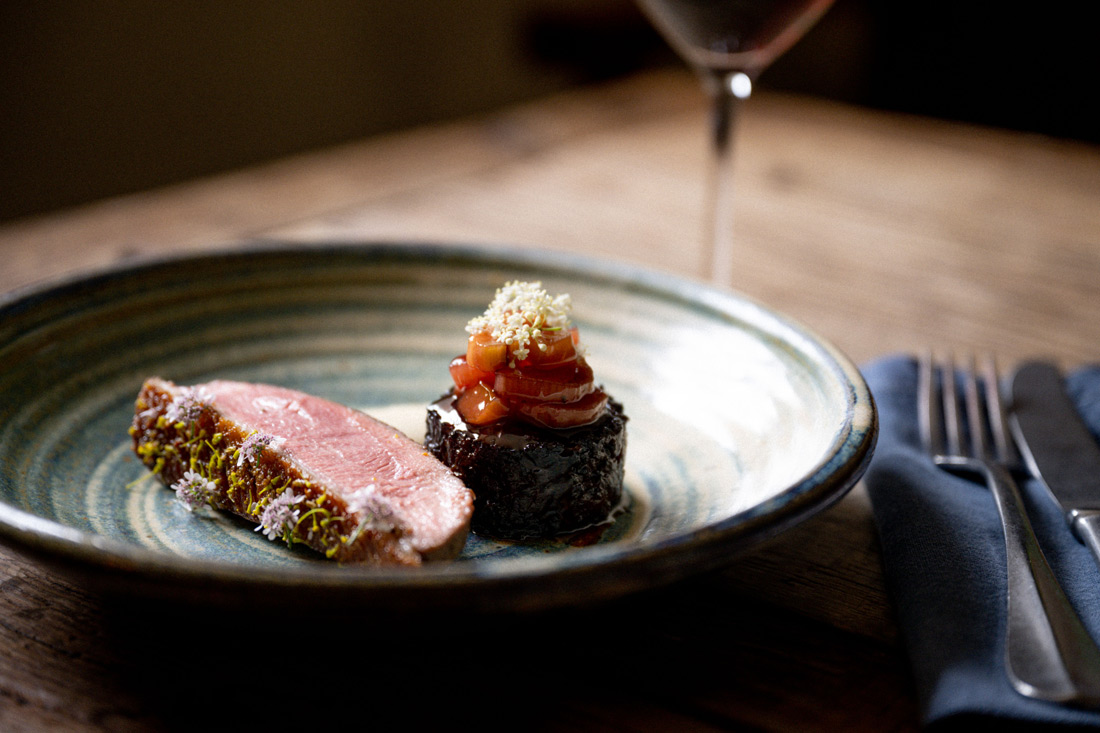 The Farmers Arms, Woolsery
Those exploring north Devon's diverse coastline would be wise to schedule a pit stop at The Farmers Arms in Woolsery. It might be off the beaten track, but this contemporary pub is well worth rerouting to to sample executive chef Ian Webber's uber-seasonal dishes crafted from just-plucked produce grown on the pub's own farm.
In summer, guests gather in the courtyard to sample vibrant curations such as courgettes with sun-ripened tomatoes, fennel, smoked cashews and broad bean and garlic puree, while in winter they hunker down in the dining rooms to warm themselves by the fire and feast on soul-enriching dishes like Birch Farm beef cottage pie with root vegetables and smoked garlic mash. There's a collection of rooms, suites and cottages for those looking to extend their stay and relax in casual luxury.
Read our review of The Farmers Arms here.
Like 5 of the best Devon dining pubs? Check out our pick of posh fish and chips in Devon.
We choose the companies included in our 5 of the best features based on editorial integrity. Occasionally, some inclusions will be handpicked from clients with whom we have a commercial relationship.