If you can't start the day without a decent coffee, but aren't up for the hassle of weighing and grinding beans before breakfast, the AromaFresh II bean-to-cup filter machine might mean ten more minutes under the duvet
What is it?
A new coffee machine from Melitta that claims to redefine the domestic filter-coffee experience. 
Why?
The AromaFresh II's built-in grinder measures perfectly the amount of coffee needed per cup, so you don't waste expensive beans or grind them unnecessarily (leaving them to go stale before your next brew session). The machine features a tonne of settings, including a bitter-to-acidic scale, that can be pre-set to deliver a bespoke serve style. Yet, it's not over-engineered and is super easy to use. 
A compact and sleek design means it blends easily into most kitchen environments and won't take up valuable countertop space.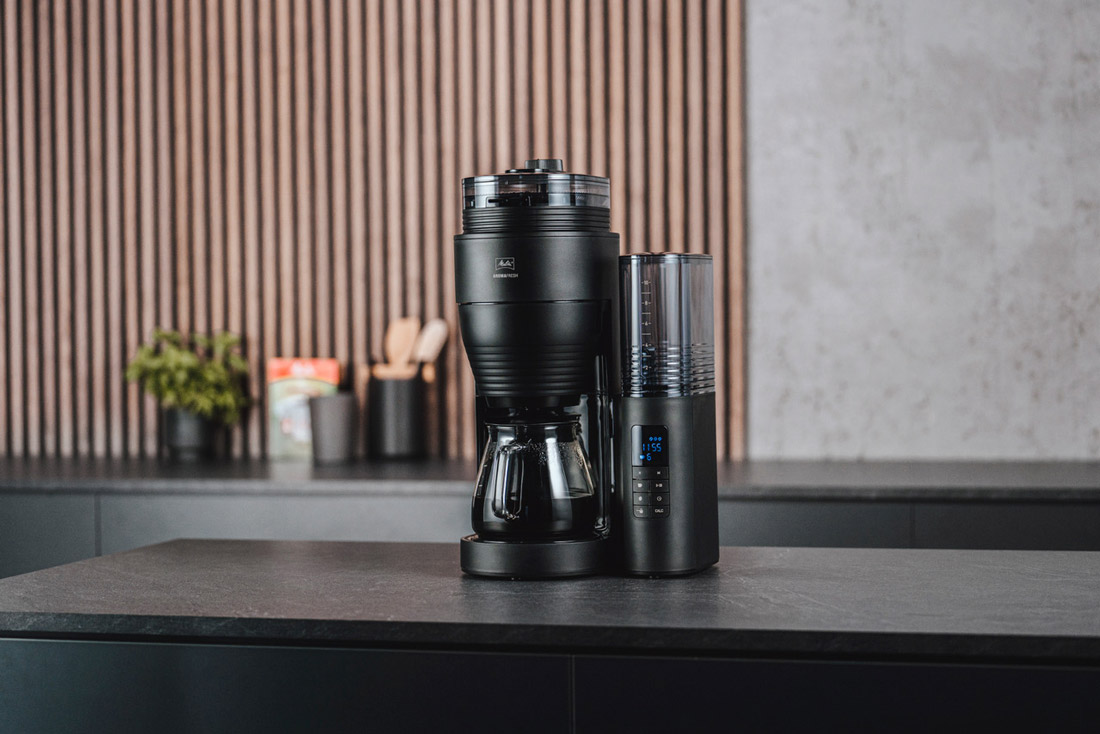 The low-down?
A built-in grinder comes with a range of settings, so its easy to get the fine-to-coarse grind size right, while those in hard-water areas will appreciate the limescale build-up prevention feature that means a clean cup of coffee (and a machine that lasts longer).  
Cost
At £234.99, the AromaFresh II is a bit more expensive than some of the competitors, but we think its small footprint and fast but easy brew style is worth a few quid more.  
Packaging
Packed in cardboard with minimal plastic, suggesting Melitta takes a responsible attitude to environmental concerns. 
Recommend to friend?
A good investment for the home or small business as the machine is quick to set up and use, makes decent coffee and will keep it warm for up to an hour. 
Keen to stay up-to-date on what's new and get the heads-up on the best places to eat, shop and stay in the South West? Want to support independent publishing and creativity in the region? You can do both at once when you take out a subscription to the printed edition of Food Magazine. Six gorgeous issues a year, delivered to your door for just £25. Subscribe here.