Jo Rees roadtests Blakewell's incredible Devon Smoked Salmon by post
What is it?
Outstanding smoked salmon from a small north Devon smokehouse– delivered to your door for Christmas breakfast.
Why?
We're all about supporting small independent producers, those committed artisan specialists who create exceptional food through care and deep knowledge. And the Nickell brothers behind Blakewell totally fit the bill: they've spent 30 years farming fish in harmony with nature and refining their smoking techniques. Reader, they've nailed it.
The low-down
Blakewell is a small trout fishery in a leafy north Devon valley. People visit for proper fly fishing, but it's also somewhere to take the kids to catch a couple of fish for tea or sit by the trout ponds with a cool drink and watch fish occasionally leap from the water.
The Nickell's have been smoking their own trout for years – hot and cold – developing 'The North Devon cure' recipe using matured beechwood and a no-rush approach. The trout's great, but it was when they started smoking Atlantic salmon they hit on something seriously special.
Sides of fish are slowly cold-smoked in the Blakewell smoker until they take on crackling fireside flavours weaved with notes of vanilla and autumn, it's then finely carved into tissue-thin layers to melt on the tongue.
The sweet flavours and buttery mouthfeel of the salmon make it a perfect pairing to don't-hold-the-cream scrambled eggs and chewy sourdough toast. Serve with a glass of Buck's Fizz and freshly brewed filter coffee for a decadent occasion brunch.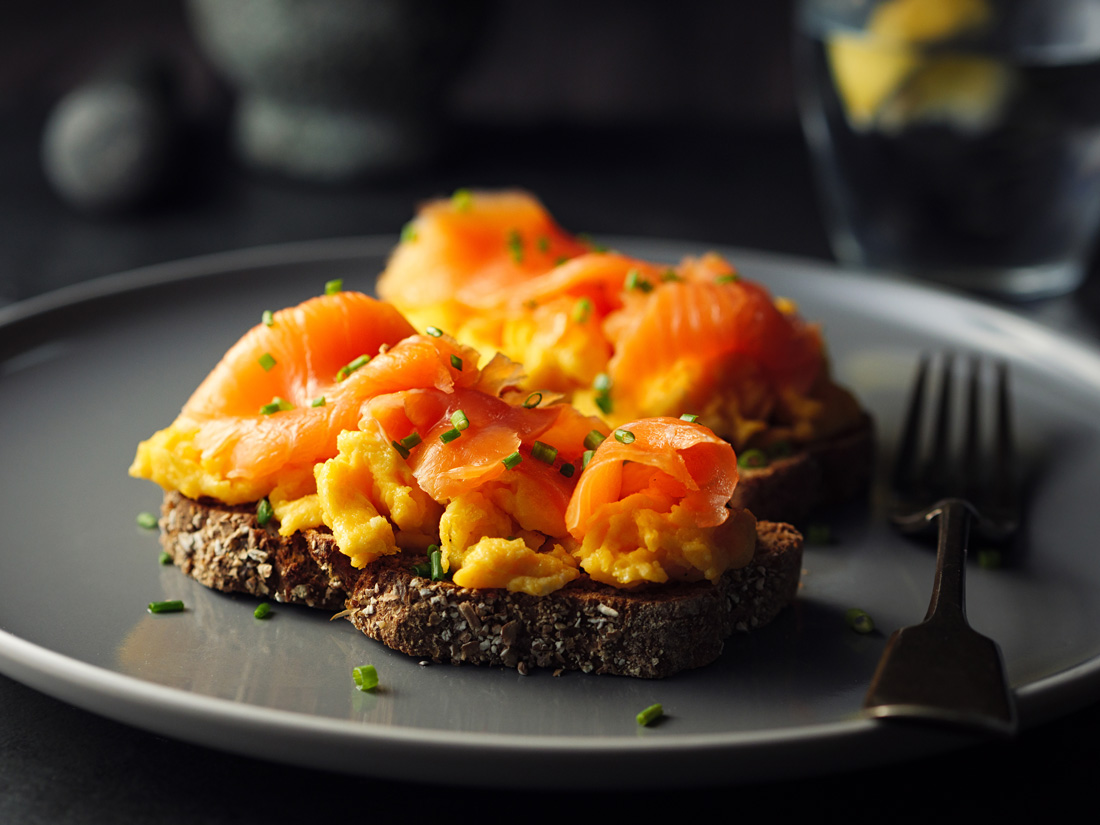 Cost
100g packets of four or five slices – enough for brunch for four – costs £6.25 on Blakewell's new online shop.
You'll also find hot smoked salmon and trout, and a rather special gin-cured salmon made in collaboration with nearby Exmoor distillery Wicked Wolf.
Packaging
Everything is cardboard, apart from the plastic wrap covering the fish. To keep it cool in transit, the Devon Smoked Salmon is bundled in eco-friendly sheep's wool insulation.
Value for money
This punches above its weight in flavour so very little salmon is needed to get the experience. The price is comparable to quality food brands such as Abel & Cole and Forman & Field. You'll need to add shipping too – anything between 100g – 3kg costs £7.70 to package and post, but you can also click and collect at the fishery.
Recommend to a friend?
Totally. It would make a winning gift to send direct to family you're not cooking for this year – show them what they're missing.
Fan of smoked foods? Read our review of Hot Smoked's home smoking kit here.