The Food Magazine team share their dining highlights from the past year
Kathryn Lewis, editor
Scott Paton's food is always a delight, so to sample a selection of dishes from the Àclèaf head chef's new cookbook recently was a very special treat. It baffles me that Scott is yet to be awarded a Michelin star, as with every visit I make to his restaurant within Boringdon Hall I'm increasingly in awe of his culinary skill and creativity. The highlight of my November trip was an incredibly indulgent chicken liver parfait served with a perfectly laminated flakey brioche bun (pictured top).
Rewind to the start of 2022 and one of my first restaurant visits of the year turned out to be another favourite. The much-talked about Holm in Somerset is my kind of dining experience: laid-back and unfussy but with an admirable approach to seasonality and sustainability. The sharing-style set-up appeals to my inner glutton too, and I feasted on plates such as Westcombe Cheddar fries, and gnudi (gnocchi's lighter cousin) served with cider-blanched swiss chard, sweet pickled girolles, salty seaweed and crisp breadcrumbs.
On the opposite end of the dining spectrum – but no less exciting – was an evening at Thornbury Castle near Bristol. Spending the night in a Tudor castle once owned by Henry VIII was a unique experience – even if every bump in the night spooked my imagination into overdrive. The cooking from chef Carl Cleghorn more than lived up to this remarkable setting, making Thornbury Castle a must for both history buffs and fine-dining fiends.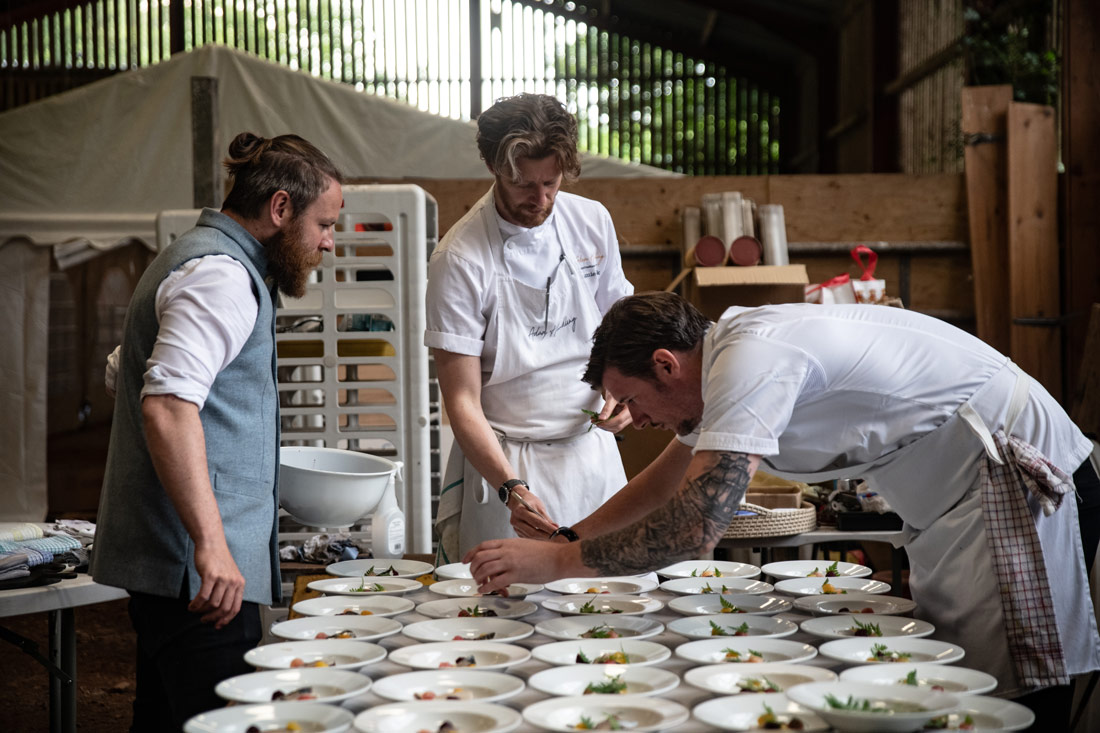 Jo Rees, editorial director
Two of my favourite dining experiences of 2022 were courtesy of chef Adam Handling (Ugly Butterfly at Carbis Bay and various London and Windsor establishments). My first taste of his skill was at a June pop-up at William Sitwell's supper club in the boondocks of Somerset. The cooking was very special, not least for having been rustled up in a barn, and I'm still swooning over the elegant finale of meadowsweet-infused cream and tart cherries in a sprayed cocoa case.
As a result, I was delighted when Trencherman's Guide chairman Michael Caines chose Adam to be one of the chefs to cook at the launch of the guide's 30th edition in September. The chef and his team delivered big time with a flame-cooked scallop with chilli which was the talk of the table, so I've got to get down to Carbis Bay to experience the Ugly Butterfly in full flight.
Just skidding into the 2022 roundup was a mid-December foray to The Rocket Store in Boscastle on the north Cornwall coast. The tiny restaurant is cool, unpretentious and pleasingly rustic in a seaside hut way, but with cooking that's entirely on-point. A small-plate ensemble which included a piquant lamb larb with crisp lettuce, monkfish tail with crisp matchstick salad, hot smoked chestnuts with sea salt and rosemary, and lusciously buttery griddled hispi cabbage were a delight.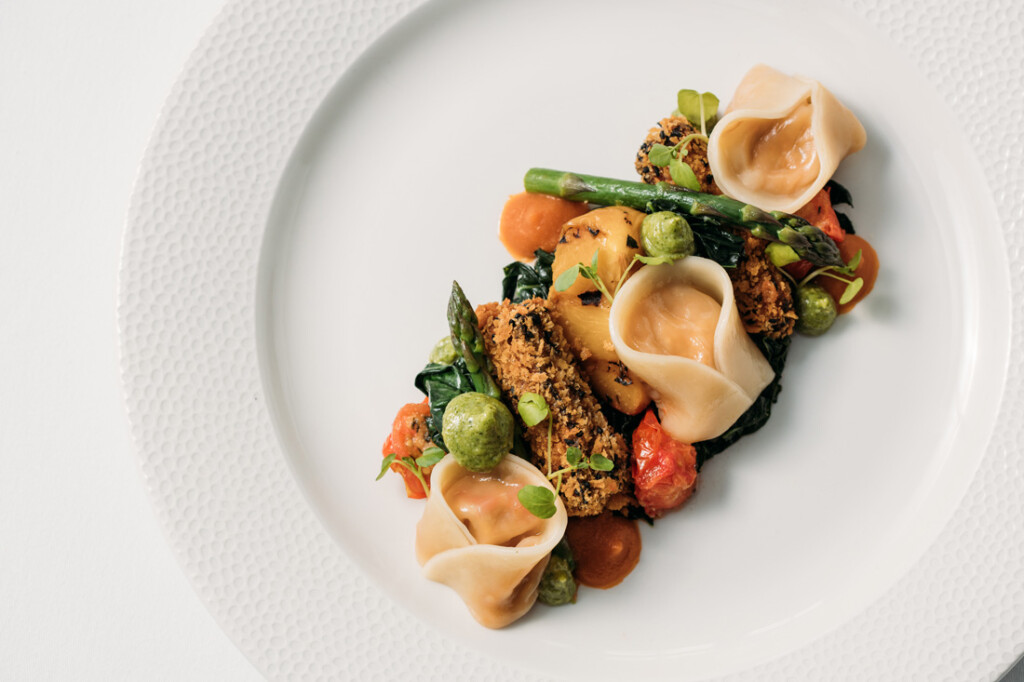 Rosanna Rothery, features editor
A trio of seaside destinations have impressed this beach-loving, coast-walking, seafood-scoffing tipster.
We all know coastal establishments that are only too happy to rest on their laurels due to their fabulous tourist locations, but not so The Cove. The restaurant above Maenporth Beach delivered everything any self-respecting sun-sea-and-sand worshipper could possibly wish for.
First, there was the inspiring view (the glass-fronted restaurant looks across to the Roseland Peninsula). Then there was the cool vibe, which straddled super relaxed and swanky glamorous. It's the kind of place you could rock up in your shorts for fish and chips after a morning catching waves and return to later for a full-on celebratory evening.
For intriguing quirky decor and total coastal seclusion, few places impress more than Talland Bay Hotel. Tucked away on the South West Coast Path between Looe and Polperro, it bowled me over with its eccentric artwork, superb cooking and captivating sea views. Head chef Glen Merriott's inspirational seven-course menu crafted from seasonal Cornish fare still lingers in the memory.
I'm actually a little bit reluctant to reveal my latest find as, rather selfishly, I'd prefer to keep the knowledge of this tiny wine and tapas bar to myself. While many foodies flock to Dartmouth for its widely publicised culinary scene, I recently discovered a little slice of Italy hiding away on the other side of the river in Kingswear. Dolium has delightful Italian owners, an intimate cosy atmosphere, authentic small plates and tipples and sweeping views across the River Dart.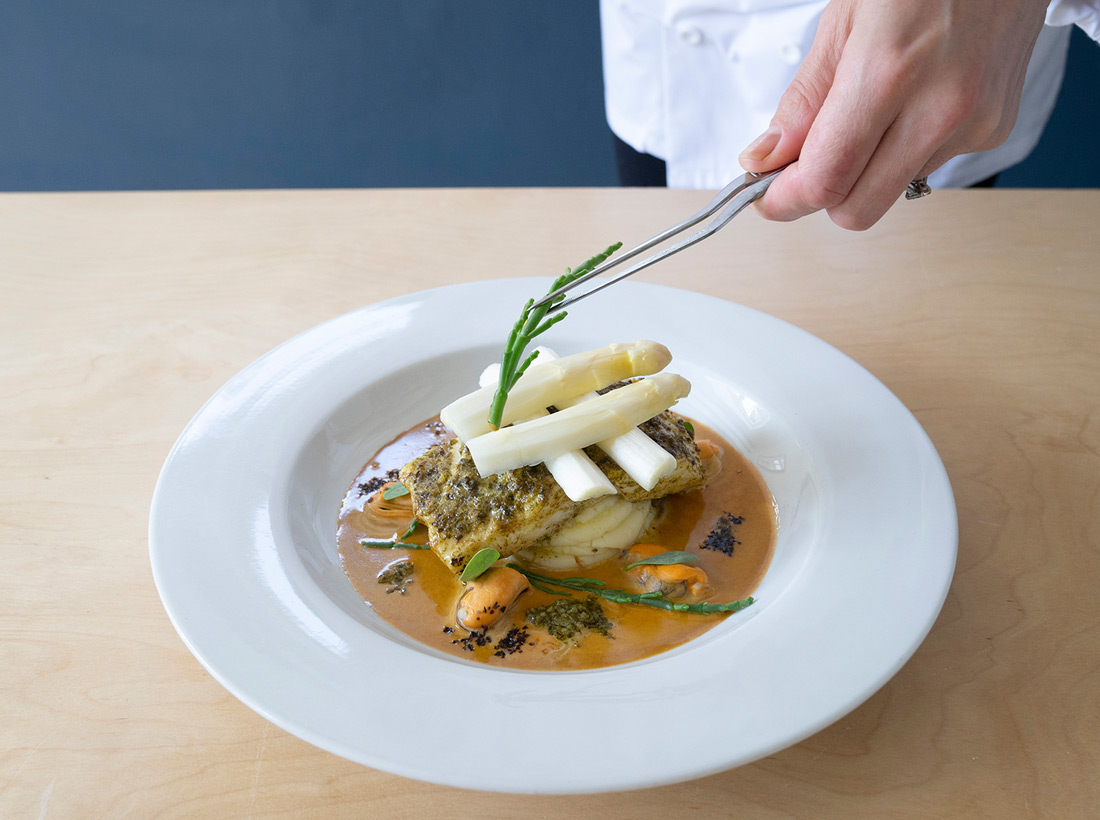 Selena Young, writer
If 2021 was the year of easing back into dining out, then 2022 was the year of experiencing as many new and noteworthy dining spots in the South West as my waistband could handle.
A flame-cooked feast at The Lost Kitchen in Chettiscombe kicked off a year of foodie adventures. The restaurant is a special find for wood-fired cooking in a rustic setting and one I've recommended countless times since visiting.
Not long after, I enjoyed a glorious gourmet stay at The Greenbank in Falmouth. There was also a break in Bath in which I relished small plates and Champagne at Comptoir + Cuisine, a daytrip to Lyme Regis where I dined on a fabulous fish-centric lunch at Millside, and a getaway in Bristol made memorable for its pasta thrills at Pasta Ripiena.
More highs included a stay at bucket-list destination Lucknam Park, where I experienced the meticulous tasting menu at Michelin-starred Restaurant Hywel Jones. What a year.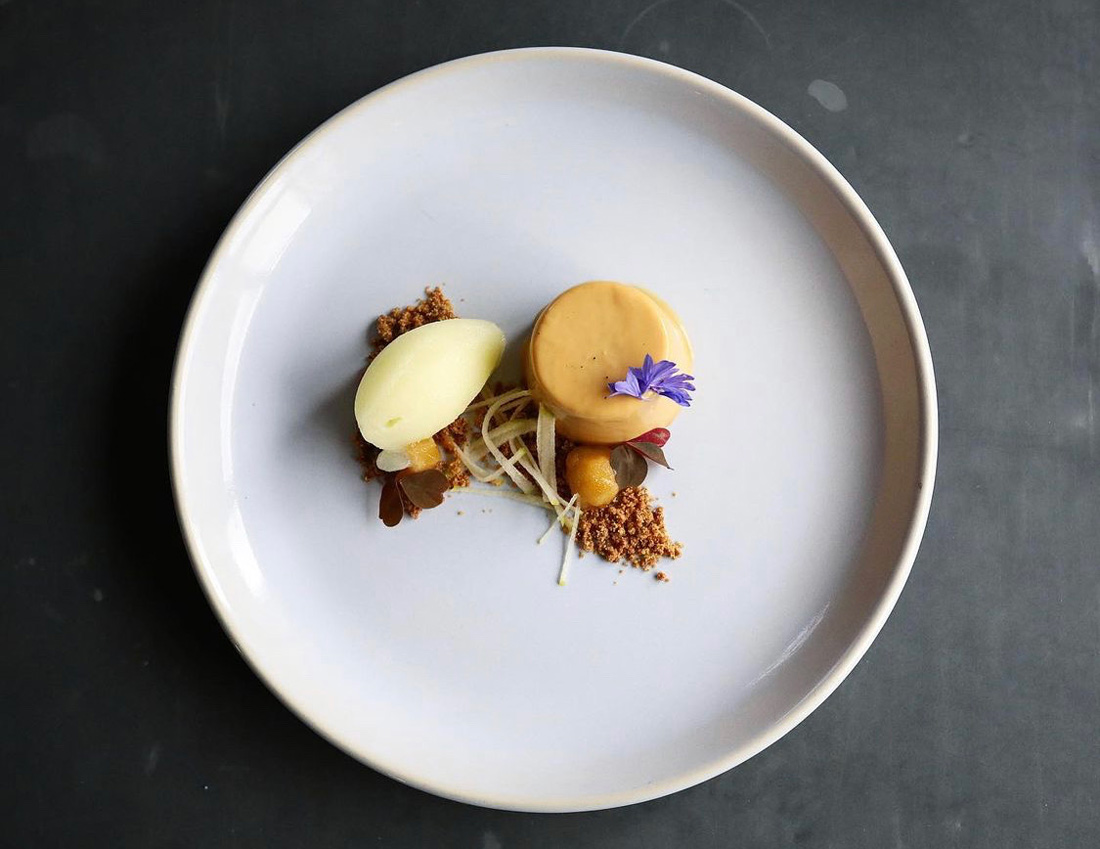 Abi Manning, writer
Having just returned from maternity leave, my 2022 has been more nappies and night feeds than posh frocks and foodie finds. However, a few gourmet moments stand out as highlights.
A stolen couple of hours on my birthday were spent guzzling oysters and sauv blanc at the delightful New Coast Kitchen in Croyde. My main of stuffed portobello mushroom with jerusalem artichoke barley risotto, truffle foam and hazelnut crumb delivered a deliciously rich hit of umami. I'll definitely be returning to this gem.
I've mainly been satisfying foodie cravings with a taste of the South West at home in the form of post-bedtime-routine booze (Black Tor Golden Rum and Wicked Wolf's Full Moon Gin being current stalwarts of my drinks cabinet), along with cheese and wine nights featuring particularly pongy Cornish camembert (Boy Laity from Curds & Croust) and Sharpham's decadently creamy cremet, which remains an all-time favourite cheese.
Keen to stay up to date on what's new and get the heads up on the best places to eat shop and stay in the South West? Want to support independent publishing and creativity in the region? You can do both at once when you take out a subscription to the printed edition of Food Magazine. Six gorgeous issues a year, delivered to your door for just £25. Subscribe here